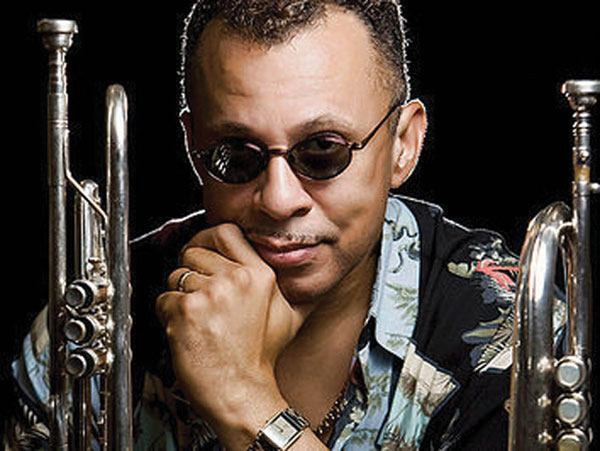 Who say's grown folks don't turn up?  Well you're wrong. Many do, turn up that is but, in moderation and old school style (smile).
On December 10th, the Music Box San Diego will host a night of dance, soul, jazz and funk featuring: Jazz trumpeter Tom Browne who's perhaps best know for his 1980's hit "Funkin' For Jamaica" a classic throw back and the jam! In fact, Browne scored two U.S. Billboard hits in adult contemporary/R & B charts with his kickin' trumpet and rich jazz melodies, "Funkin for Jamaica' and 'Thighs High (Grip Your Hips and Move).
Also performing live on stage are the smooth sounds of saxophone player Rick Parma, vocalist Tanisha Bell with special guest, Howard Johnson ("So Fine'), another popular  funky dance hit from 1982 written by multiple Award-winning music pioneer Kashif, who we recently lost in September.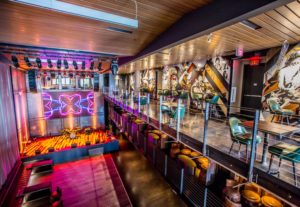 With the old school concert coming up in San Diego right around the corner, TCV thought it would be a good idea to have some fun and check with our readers and ask for help in coming up with the top 11 reasons on what they love most about old school music and going to old school concerts?
Sound off:
I absolutely love old-school music for the obvious reason of that feeling of nostalgia. It allows me to relive a particular moment in my past.  It's amazing how some songs allow you to remember a particular date and time, but also invoke that feeling, emotion and even the smell of that particular moment in time.
Old School music also allows us to look at this current generation with a sense of pity, knowing that they will never experience the true sights and sounds of old-school music.
When you go to a concert where the crowd is more mature, you really get to enjoy the performance. You don't have worry about "hot headed" folks poppin' off over something small, killing the vibe.
Old school music is timeless. Just think about it? With all of the sampling and remixing that's done today by club D.J.'s and rap artists, where would this world be without it.
Old school music allows you to remember a simpler time in your life, sometimes happy, sometimes sad…but it also allows you to realize how blessed you are to have experienced all of those emotions & feelings of from the past.
I like listening to old school music and going to old school concerts because of the memories back in the day. Slow dancing at house parties. Grinding! Yes I said it. The lyrics were about something. They had meaning. They were talking about who I was or what I was going through or how I was feeling about life.
The lyrics from old school carry a message and tell a story that's relatable no matter who you are. Music is a universal language that has no cultural boundaries.
R&B and Jazz classics can be heard frequently on most all movie soundtracks because, the lyrics and have relevancy across cultures and subject matters that reflects our current times.
Soul, jazz and funk music is a significant part of the fabric of American history.
Lyrics are much easier to understand and to sing along to, dance to and snap to the beat. Old-school music is apart of our souls.
Old school music makes you want to get up and dance. It instantly sets the mood.
Check out a Night of Soul, Funk and Jazz for all of the reasons above and more. Music Box San Diego is located at 1337 India Street, in San Diego's Little Italy.
For more information on tickets visit www.whatsupdaygo.com.  Guaranteed seating for the first 400 tickets sold.