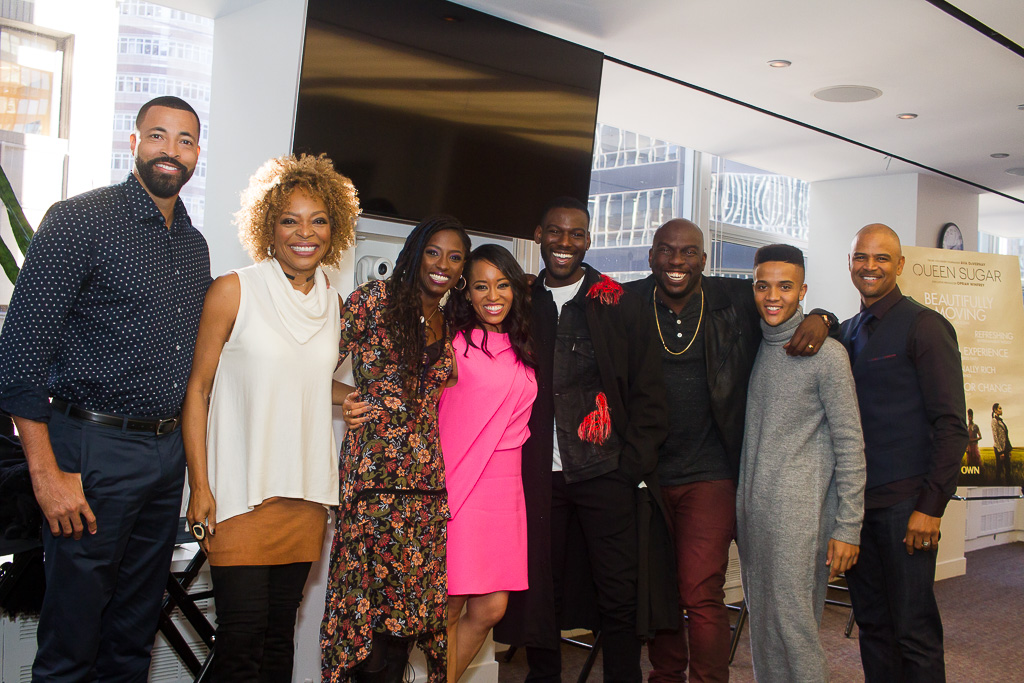 Photo credit:  Bernard Smalls
Los Angeles, CA – Movies, documentaries and TV shows about the black experience were in abundance in 2016 making it a truly historic year in terms of the number of movies, documentaries and TV shows released and number of blacks represented in front and behind the camera.
"Our members had a plethora of outstanding movies, documentaries and TV shows to choose from this year," says AAFCA Co-founder Shawn Edwards. "It was an exceptional year in terms of the quantity and quality of films about the black experience. And while this by no means solves the diversity issue in the film industry it was definitely refreshing to have such a wide-range of exceptional work to choose from to honor and celebrate with our approval."
There were several movies released this year that are considered masterpieces. However, it was "Moonlight" that dominated this year's voting for the 8th AAFCA Awards. The independent film which chronicles the life of a young black man from childhood to adulthood as he struggles to find his place in the world while growing up in a rough neighborhood of Miami completely resonated with the majority of the members of the association. The A24 Pictures film earned multiple awards including Best Picture, Best Director, Best Ensemble and Best Supporting Actor. Awards were also given to singer Janelle Monae for Breakout Performance. She delivered star-making performances this year in both "Moonlight" and "Hidden Figures." The top acting honors went to Denzel Washington and Ruth Negga for their roles in Fences and Loving. AAFCA will hold its 8th annual awards ceremony on Thursday, February 9, 2017 at the Taglyan Complex in Hollywood, CA.
"2016 provided our membership with many great films to choose from," says AAFCA President and Co-founder, Gil Robertson. "Every movie and TV show on our Top 10 Lists could have easily been number one. The number of incredible performances by black actors and actresses added to a very competitive field of performances and represents a step towards inclusion that our membership warmly embraces. We look forward to what 2017 has in store."
The following is a complete list of 2016 AAFCA Awards winners. 
FILM
BEST PICTURE : MOONLIGHT – (A24)
BEST DIRECTOR: BARRY JENKINS, MOONLIGHT – (A24)
BEST ACTOR: DENZEL WASHINGTON, FENCES– (Paramount)
BEST ACTRESS: RUTH NEGA, LOVING – (Focus Features)
BEST SUPPORTING ACTOR: MAHERSHALA ALI, MOONLIGHT – (A24)
BEST ENSEMBLE: THE Cast of HIDDEN FIGURES (20TH Century Fox)
BREAKOUT PERFORMANCE 2017 – Janelle Monae for MOONLIGHT AND HIDDEN FIGURES
BEST INDEPENDENT FILM: "MOONLIGHT" (A24)
BEST ANIMATION FILM; ZOOTOPIA (Disney)
BEST SONG – "VICTORY" from HIDDEN FIGURES (20th Century Fox)
BEST DOCUMENTARY – 13 (Netflix)
BEST FOREIGN FILM – TANNA (Lightyear Entertainment)
BEST SCREENPLAY – AUGUST WILSON, FENCES – (Paramount)
TV
BEST TV SHOW (Drama) – QUEEN SUGAR – OWN
BEST TV SHOW (Comedy) – ATLANTA – FX
BEST TV SHOW (CABLE/NEW MEDIA – UNDERGROUND – WGN
BEST TV SHOW (Special/Limited Series) – LEMONADE – HBO
AAFCA Top Ten Films of 2016 are as follows in order of distinction:
MOONLIGHT – A24
FENCES – Paramount
HIDDEN FIGURES – 20thCentury Fox
LION – The Weinstein Company
LALA LAND – Lionsgate
BIRTH OF A NATION – Fox Searchlight
LOVING – Focus Features
MANCHESTER BY THE SEA
HELL OR HIGH WATER – CBS Films
QUEEN OF KATWE – Disney
AAFCA Top Ten TV shows of 2016 are as follows in order of distinction:
QUEEN SUGAR – OWN
UNDERGROUND – WGN
ATLANTA – FX
INSECURE – HBO
LUKE CAGE – NETFLIX
THIS IS US – NBC
BLACKISH – ABC
THE GET DOWN – NETFLIX
WESTWORLD – HBO
SURVIVOR'S REMORSE – STARZ
AAFCA's Special Achievement Honors, presented by Morgan Stanley, will be presented on Saturday, February 4, 2017 at the California Yacht Club. This year's honorees include director, Anthony Hemingway; producer/director, Lee Daniels and animator, Floyd Norman. Chicago Tribune film critic, Michael Phillips will receive the organization's Roger Ebert Award and Fox Animation President, Vanessa Morrison will receive the Ashley Boone Award.
About AAFCA 
The African-American Film Critics Association (AAFCA) is the premiere organization of African-American film media professionals. Founded in 2003, AAFCA's members represent a geographically diverse cross-section of media covering the cinematic arts. The organization honors excellence in cinema by creating awareness for films with universal appeal to black communities, while emphasizing film about the black experience and those produced written, directed and starring performers of African descent. The association actively reviews the quality and standard of black talent, content and media coverage. AAFCA also supports the development of future black film critics and filmmakers.