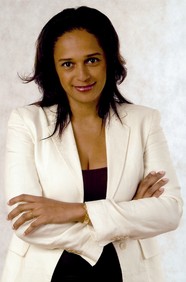 Angolan Investor Isabel dos Santos, daughter of Angola's president, José Eduardo dos Santos, is listed by Forbes magazine as the richest woman in Africa and the most powerful  in Angola. According to research by Forbes, dos Santos net worth has reached more than $2 billion, making her Africa's first woman billionaire.
Oprah Winfrey remains as the most famous black billionaire on the list, ranked at number 503 out of the list of 1,426 compiled by Forbes.
Winfrey's $2.8 billion in wealth merely surpassed  40 year old Isabel dos Santos, the only other black woman on the list who ranked number 736.
It is notable that six of the seven richest people are of African descent.
Check out "Ten Young African Millionaires To Watch."
Source:  Forbes magazine