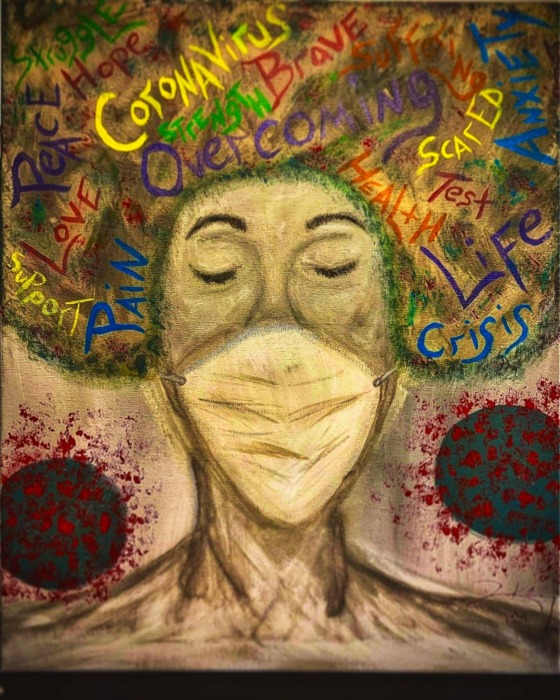 Courtesy of Abstract DKing–https://www.instagram.com/mr.abstractartdk/
It's remarkable how social distancing, uncertainty and emotional chaos can bring out the most beautiful art. We were told by artist Mr. Abtract DKing's wife, Loretta, that her husband stayed up all night creating his masterpiece.
In light of all of the chaos surrounding the world with Corona Virus/COVID-19, the Austin, TX resident's creative juices began to flow as he created this mind-blowing piece that speaks to what many of us are feeling right now.
It goes to show that art has the power to heal and bring us together during unsettling times.
Tell us how the current crisis has inspired you? And be sure to follow mr.abstractartdk for more information.