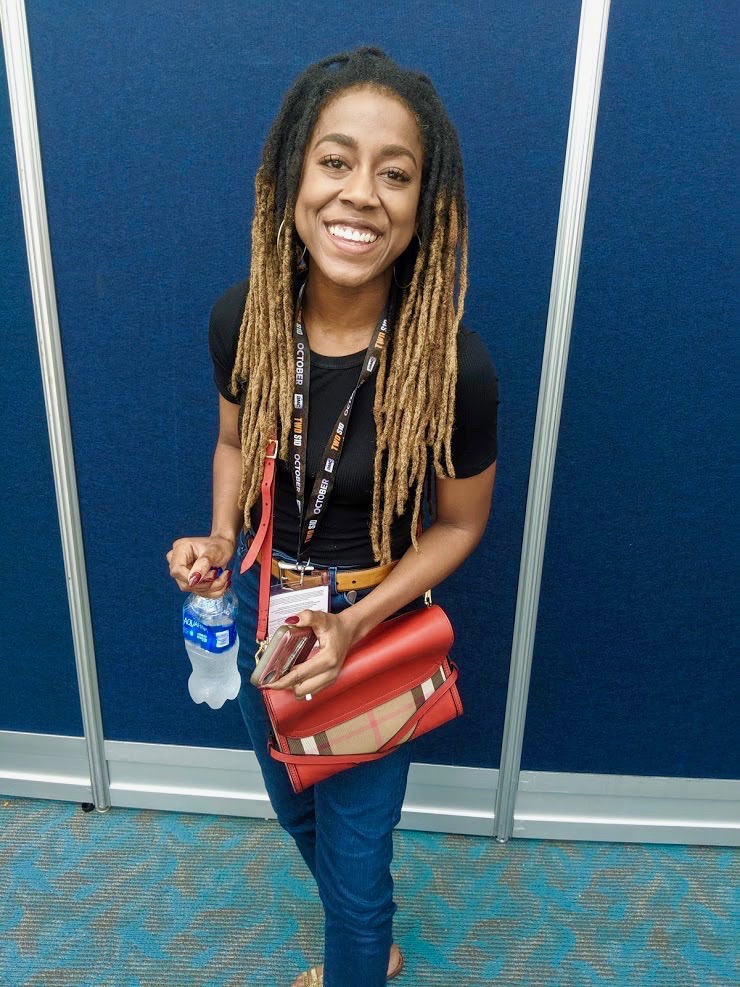 One thing I love most about Comic-Con, is randomly running into celebrities or icons. The more random it is, the more fun. At least that's the way I see it.
This year in it's 50th year, it was especially nice seeing a lot more Blerds or what we call Black Nerds.
Although, my favorite run in this year was with New York Times Best selling author, 27 year-old Tomi Adeyemi, who came as a panelist on the Real World Reflected in Fantasy Panel held at the San Diego Convention Center.
The first time I had ever heard of Adeyemi, was over a year ago. I was on an airplane heading out to Austin, to my favorite cousin Alma's funeral. My daughter was in the seat next to me and was flipping through the airline magazine and saw an article profiling the author. The first thing my daughter said to me was, "Did you know that this author is from San Diego?" My answer—"No I did not know that." Not that it matters, but it certainly does feel good to know of success stories coming from right out of your own backyard.
Shortly thereafter, we purchased the authors debut novel, Children of Blood and Bones released in 2018, which by the debuted at number 1, on The New York Times Young Adult Hardcover Bestseller List.
Children of Blood and Bone is an unforgettably magical journey, an epic fantasy that combines West African mythology and culture with police brutality and Black Lives Matter. The book follows Zélie, who fights to bring magic back to her people in Orïsha (named for Orisha, the Yoruba deities) under their ruthless monarchy.
Last year the writer landed a seven-figure movie deal in development at Fox 2000/Temple Hill Productions with Karen Rosenfelt and Marty Bowen (Twilight, Maze Runner, The Fault In Our Stars) to turn the other two novels in her trilogy into a film.
It wasn't hard for me to recognized the brown skinned/chocolate beauty with the beautiful big brown eyes and long flowing dreads as she walked the halls of Comic-Con. I quickly introduced myself, and told her that my daughter loved the book! We chatted briefly followed by me asking her for a photo. But before I snapped the photo Adeyemi, told me that she had just eaten and asked if there was any cinnamon sprinkled on her face. I told her no. When in fact there was, and that was a sprinkle of Black Girl Magic.
I'm thrilled to finally get to met her. In case you're reading, Tomi Adeyemi, you are amazing!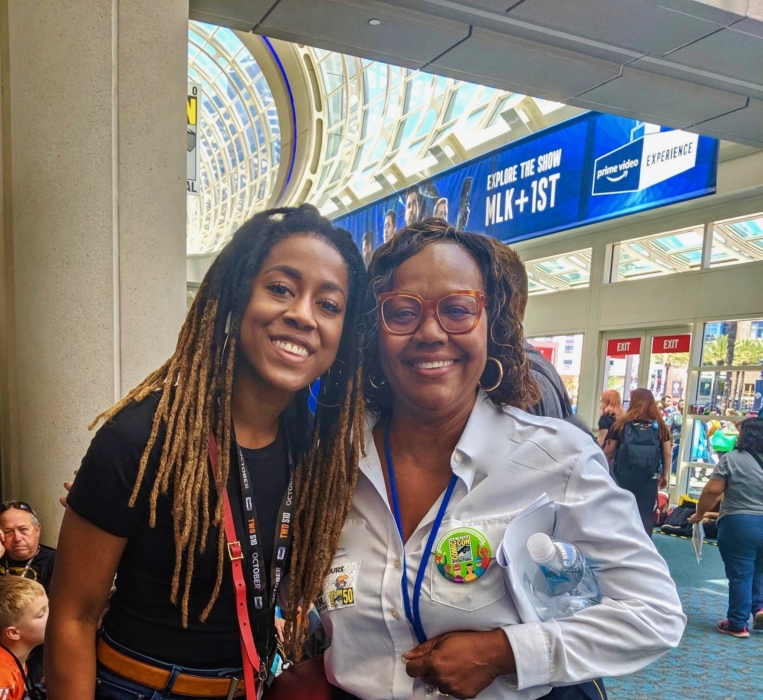 Adeyemi is a Nigerian-American writer and creative writing coach based in San Diego, who graduated from Harvard before receiving a fellowship to study West African mythology and culture in Salvador, Brazil.
Her second book, Children of Virtue and Vengeance, the follow-up to 2 Children of Blood and Bone is scheduled to come out in December.
Click here to keep up with us. Subscribe with The Chocolate Voice!
By: Gwen Pierce