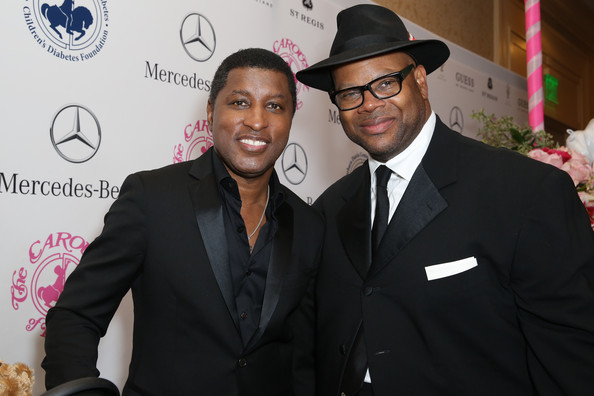 During the June 15 induction ceremony of the prestigious Songwriters Hall of Fame, Kenneth "Babyface" Edmonds, Jimmy Jam & Terry Lewis, Jay Z, Chicago's Robert Lamm, James Pankow and ex-band member Peter Cetera and Max Martin. Motown founder Berry Gordy, who was a member of the class of 2016, will also be inducted since he was unable to attend last year's celebration.
Jay Z makes history by becoming the first rapper inducted as a member of the class of 2017.
"With our 2017 roster of inductees, the Songwriters Hall of Fame moves definitively into recognizing music creators of the 21st century while continuing to honor the greats of earlier decades. The combination of contemporary sounds and timeless hits of the past is certain to make for an unforgettable evening," said Hall co-chairs Kenneth Gamble and Leon Huff and President Linda Moran in a statement.
"The songwriters we honor cross genre, regional and even national boundaries – R & B, Rap, Pop and Rock & Roll from both coasts, the American heartland and Sweden. We are thrilled to once more have the opportunity to preside over an event that recognizes the convergence of song craft and musical performance at the very highest level."
The award does not have the higher profile of the Grammys or Rock & Roll Hall of Fame, in part because the often-moving ceremony is not televised and the honorees are often names not known to the general public. However, many songwriters and artists consider the honor the pinnacle of their career.
Chic's Nile Rodgers announced the inductees on CBS This Morning Wednesday. Remarking on Jay Z's landmark achievement, he said, "It's massive. He has changed the way that we listen to music. He's changed the way that we have fun."
Songwriters are eligible 20 years after they were first published.
Congrats to all, very well deserved!