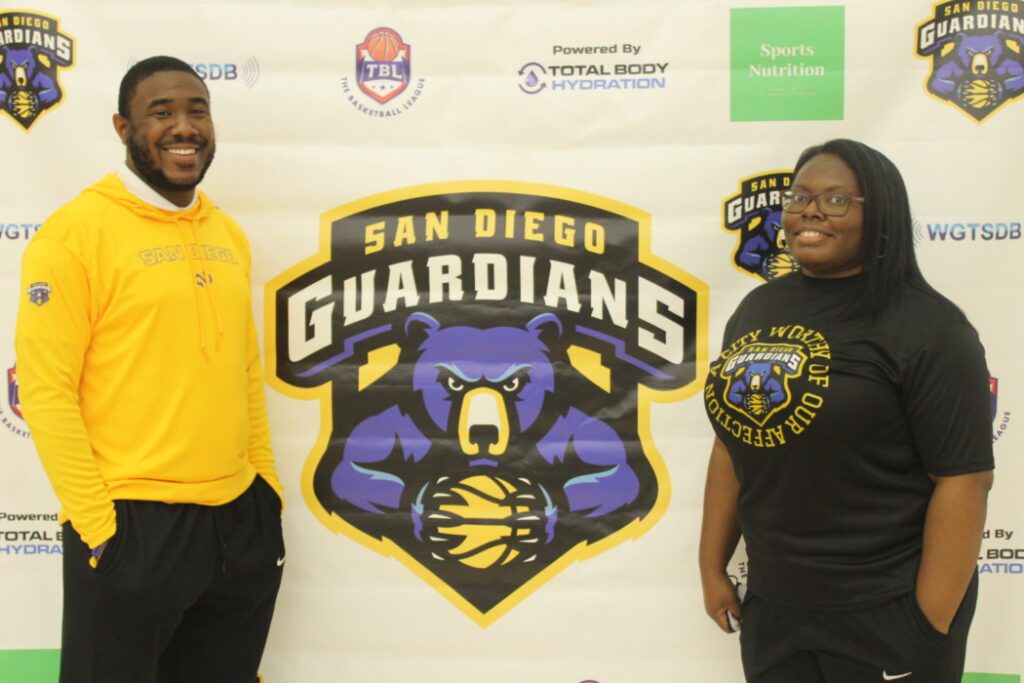 It's hard to believe that it's been 36 years that San Diego, has been without a professional basketball team. Wow!
For all of you basketball fans out there, The San Diego Guardians, a part of The Basketball League (TBL) a newly formed professional basketball league, has arrived and are here to fill that void.
Founded by owner Kenneth Bishop in 2017, the team had three successful seasons and decided to become a professional basketball team. Prior to his work with the San Diego Guardians, Bishop was owner of Philadelphia Flight, PBL (Premiere Basketball League) where he worked on introducing a new brand of basketball to the league by giving opportunities to talented players that are often overlooked or overshadowed.
San Diego native Chaunteal Webb-Candler, Co-Team Market owner & Director of Community Engagement and, die-hard basketball fan, jumped at the opportunity to bring basketball back to San Diego. She's also known throughout the San Diego community as Founder of HBCU (Historically Black Colleges & Universities) Alumni San Diego. In this partnership, Webb-Candler takes pride in knowing that she has made history along with Bishops wife, Krysten, as the first Black women to own a sports team in San Diego.
Evelyn Magley the first African American woman to ever own a male professional sports league in the United States, and her husband, retired NBA player David Magley, are the founders of The Basketball League.
The San Diego Guardians will be hosting its final combine for their inaugural season in TBL in Los Angeles, on December 12. Their inaugural TBL season will start in Spring 2021. Athletes can pre-register online at www.TheSDGuardians.com.