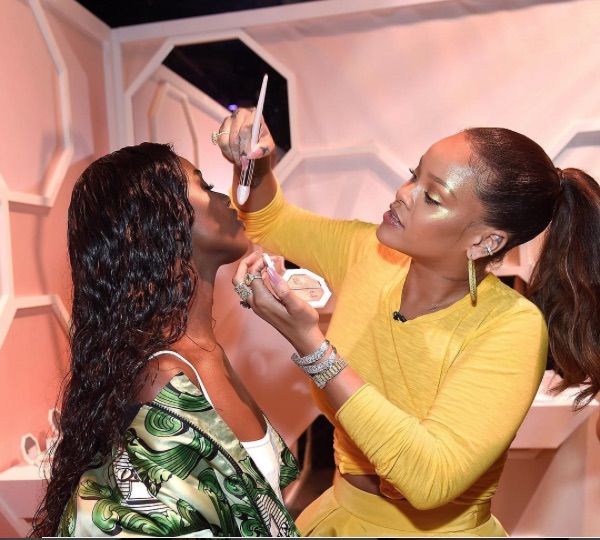 Photo credit: Instagram
We couldn't be happier that Rihanna's Fenty Beauty collection is selling out in the darker shades.
On September 8, the  award-winning pop singer debuted her makeup line, which includes 40 shades of foundation, last week, and the dark shades have consistently sold out. Note to the cosmetic industry:  Chocolate skin matters.
Most of us with chocolate skin are well aware that most brands release a limited selection of darker shades. That said, the darker shades selling out not only speaks to the Black buying power but also the need for inclusivity in the cosmetic industry.
So, thank you, Rihanna for recognizing the importance of inclusivity.
This Saturday, Sept. 16, the Sephora store at Westfield Century City is offering complimentary sessions with Fenty makeup artists to mimic Rihanna's radiant beauty look, using items from her new beauty line that launched on Sept. 8.
Sephora at Westfield Century City, 10240 Santa Monica Boulevard, Century City.