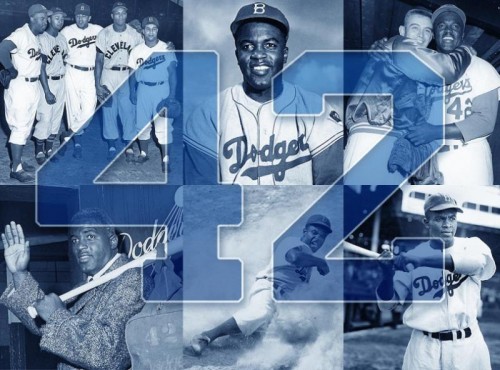 In celebration of baseball season, we commemorate Jackie Robinson, who debuted as a major league player April 15, 1947. Robinson, was the first African-American to break the sport's racial barrier.
After playing only played one season in the Negro Leagues before being  recruited into the Major Leagues by Branch Rickey, as a member of the Brooklyn Dodgers, Robinson helped carry the team to six championship pennants and a World Series title in 1955.
His career paved the way for other African-Americans in the baseball, who in the decade that followed Robinson's debut would win nine MVP awards, nine Rookie of the Year awards, five home run titles, four league batting crowns and a Cy Young Award for pitching.
A favorite quote by Robinson: "A life is not important except in the impact it has on other lives."
Indeed his life has impacted the world. We salute you on Jackie Robinson day.