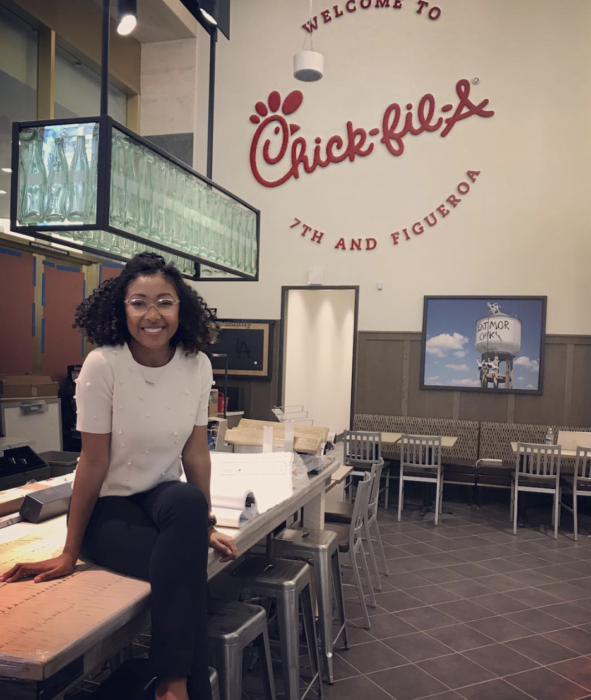 Back in August 2017 TCV shared exciting news regarding 32 year old African-American Ashley Derby, Chick-Fil-A's youngest Franchise owner. Well, today marks the opening her second location in downtown Los Angeles.
Derby says her passion is to help her team grow.
"I want to help them get to where they want to go, whether it's a career with Chick-fil-A, or studying law or medicine, or anything. I want to help them make that next step, just like so many have done for me," says Derby.
Derby's hard and passion is definately paying off. Most recently, she was awarded the company's Symbol of Success, an honor reserved for Chick-fil-A Operators whose businesses experience particularly high sales growth.
Way to go, Ashley!  You are a perfect example of #BlackGirlMagic and #RepresentationMatters.