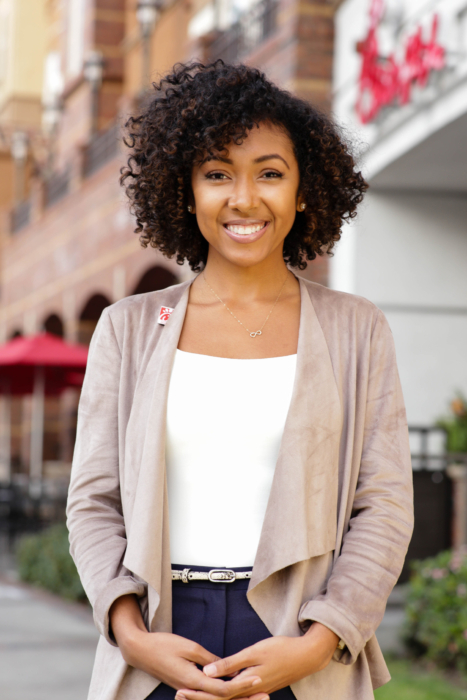 At age 26, Atlanta native Ashley Derby became the youngest franchisee in the country. Now, at age 32, she's become one of the youngest Chick-Fil-A franchisee owners, one of the fastest growing chains in the United States.
According to Derby's LinkedIn page, her career at the fast food restaurant in 2002 as a team member.  The goal was to earn extra money to buy a car, but she continued working there throughout her college years at Spelman, changing major to economics focus when one of her bosses encouraged her to look at leadership positions be offered in the company.
Moving forward, she spent three years after her graduation going to management and development programs for Chick-fil-A before, finally, she was able to open the franchise near University of Southern California in Los Angeles.
Now, she has her sights set on the downtown area. "The energy in downtown L.A. is palpable," Derby said in a press release. "I cannot wait to become a part of this growing neighborhood, and I look forward to welcoming our guests with hand-crafted food and hospitality."
Talk about #BlackGirl Magic!  Congratulations Ashley, you rock!