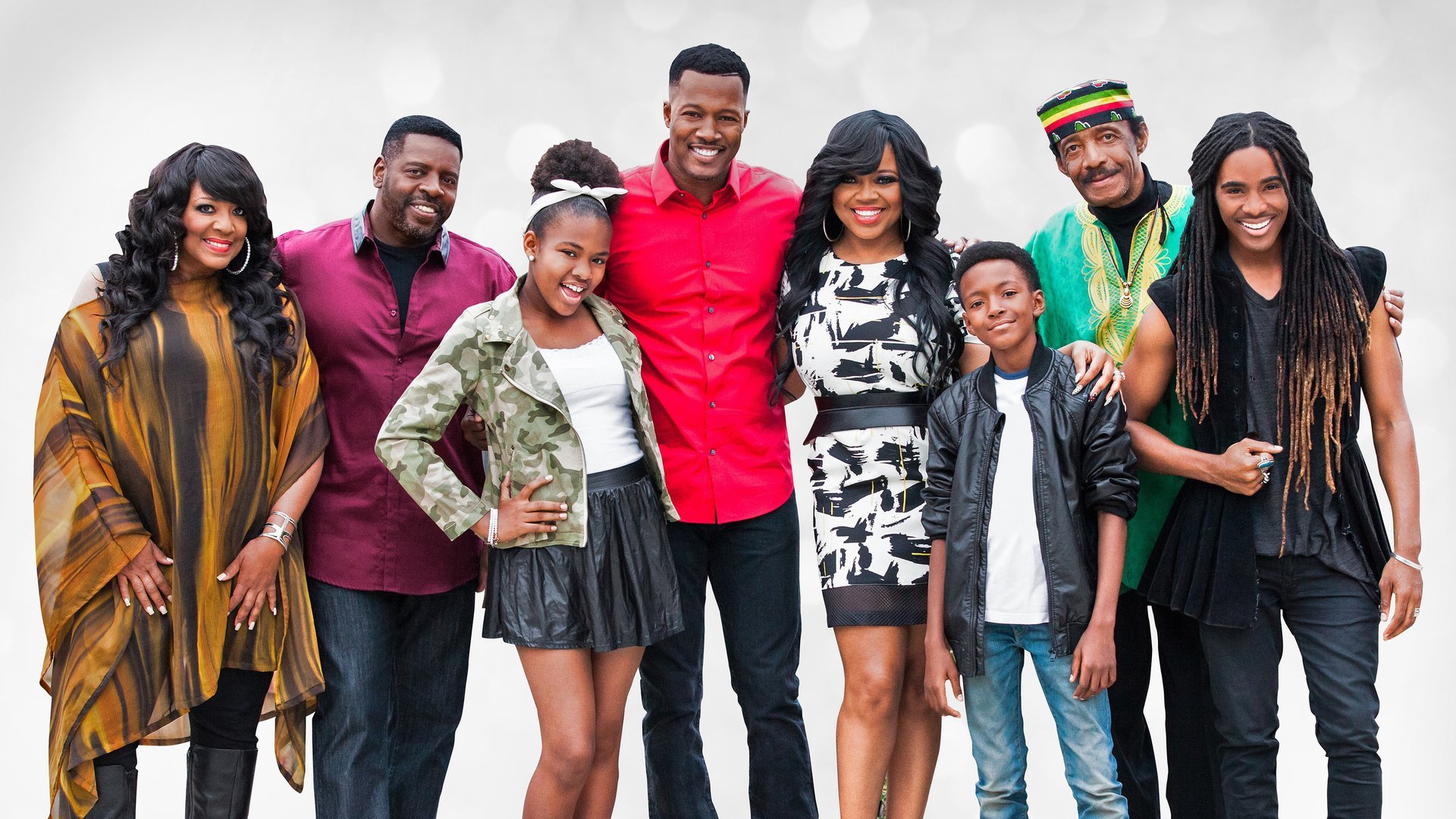 Flex Alexander and Shanice Wilson are already entering season 2 of their popular reality show Flex and Shanice, and with the success of the first season, this one is sure to bring laughs and wholesome fun to households across America. If you watch the show, you know that the adorable couple has been married for 15 years, and have two equally adorable kids – as well as a hilarious crew of family who live with them.
Shanice found success as a young singer, best known for the song 'I Love Your Smile', and Flex found success as a comedian who landed his own TV show and starred opposite Kyla Pratt in the UPN comedy, One on One. When the jobs stopped coming and their bills piled up, the couple had no choice but to file for bankruptcy, causing them to lose their home and possessions, and forcing them to relocate and move in with their family—which is where the show picks up. I had a chance to chat with the couple about the upcoming season, what new projects they were working on and they even shared advice for anyone going through tough times.
Shanice told me that before everything happened, she had been wanting a reality show since 2007 – she even created a vision board with Oprah's name on it, how cool is that? So, when they lost everything they felt that they had a real story to tell and in 2014 the couple sat in the offices of OWN, and pitched their show.
Fast forward to the new season, the couple told me that viewers can expect to see more laughs but also the creative projects that they're working on. Flex is doing standup and just finished a script and is really focused on being in a position of ownership, so that he can essentially be his own boss. Shanice is working on her music, and is super excited about a song that she did with T-pain, which will be released next month. She told me that her entire process will be featured on the show, and let me tell you, we can't wait—we missed her voice!
When I asked them to give any advice to people who are going through hard times, Shanice quickly answered with,
"Know that this is just temporary, don't feel like this will be forever. When you go through a storm, you always get through it. Also don't give up, even if you're at your worst, know that it will all work out."
Catch all new episodes of Flex and Shanice on Saturdays at 9/8c on OWN.