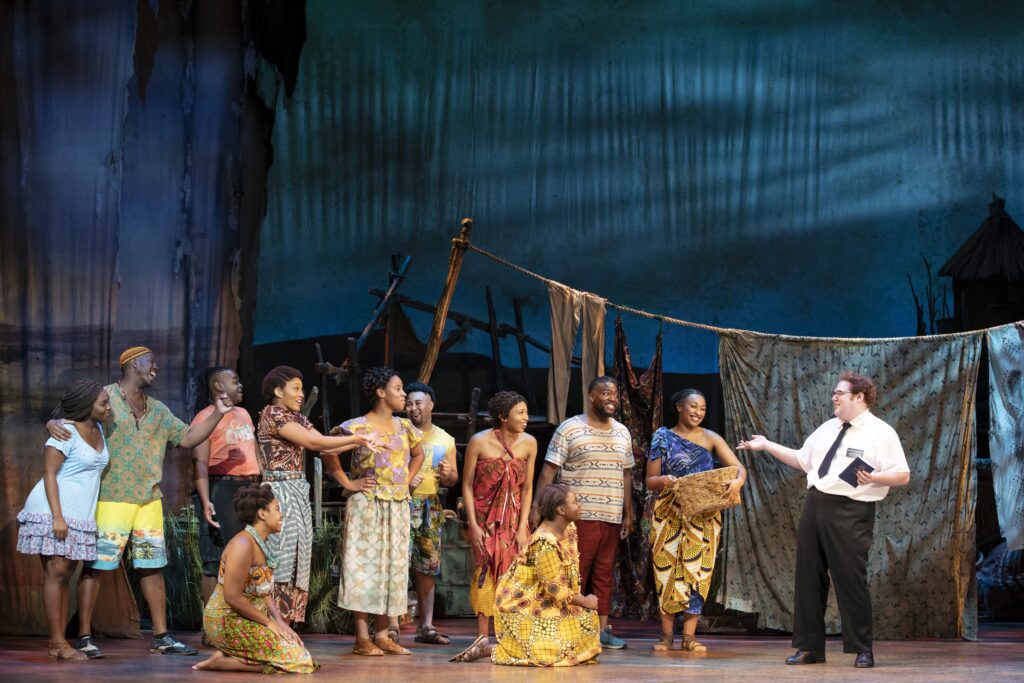 ---
The nine-time Tony Award®winning Best Musical, "THE BOOK OF MORMON" returns to San Diego, September 19-24.
And, we are here for it!
Some of us over here at The Chocolate Voice saw "THE BOOK OF MORMAN" at the San Diego Civic Theater, a few years ago and laughed so hard until our sides hurt!
From the creators of South Park and the composer of Avenue Q, audiences are advised to come to the show with an open mind. This show makes fun of everyone! So, here's a bit of advice, try not to get offended, and for God's sake please don't get all judgmental, just sit back and enjoy the show. After all, it's theater.
Just to give you a quick synopsis, "THE BOOK OF MORMON" follows two Church of Jesus Christ of Latter-day Saints missionaries, Elder Price and Elder Cunningham, as they attempt to preach the faith of the Church to inhabitants in a remote Ugandan village.
TCV, had the opportunity to chat by phone with one of the leads in the national tour Lamont Whitaker, from his hotel room in Orange County, California where the show is currently performing. Whitaker, plays the role of Mafala Hatimbi, a single dad to a daughter, the village chief and community leader.
"What I believe the message in the story is about is the power of faith and also the impact that one person doing the right thing can have on a community. We also want people to see how jarring it is to use derogatory terms. And, we do our best to give integrity to the Church." Said Whitaker.
Whitaker a native of Miami and a PK (preachers kid), carries personal significance to the role of Mafala. His late grandmother, Chief Sandrell Rivers, did a lot of community outreach to the African community and was awarded the title of Gbesiewu of Badagry in Nigeria, which she was conferred in 2011, in both Ghana and in Miami. Currently, there's a theater in Miami and scholarships awarded in her name.
"What a great legacy to live up to. She did a lot of good in her community." Acknowledged, Whitaker.
Growing up in Miami, Whitaker's family who's Caribbean, mostly Bahamian, traveled with his grandmother to help deliver goods to Ghana and to those in need, sometimes once per year. Whitaker says, since he grew up around a lot of African's he had no problem perfecting the Ugandan accent while performing in "BOOK OF MORMON."
"I'm trying to keep her name alive. We're planning on performing THE BOOK OF MORMON, and a Christmas cabaret in Miami at the theater named after her."
Whitaker says that it's 100% because of his grandmother that he wanted to become an actor. He shared that most of the members of his family are singers, or are in the entertainment business in some capacity. His late father, sang with the likes of Grammy award-winning singer, Fred Hammond, out of Detroit. His mother is currently in a singing group and his grandmother took the director's approach.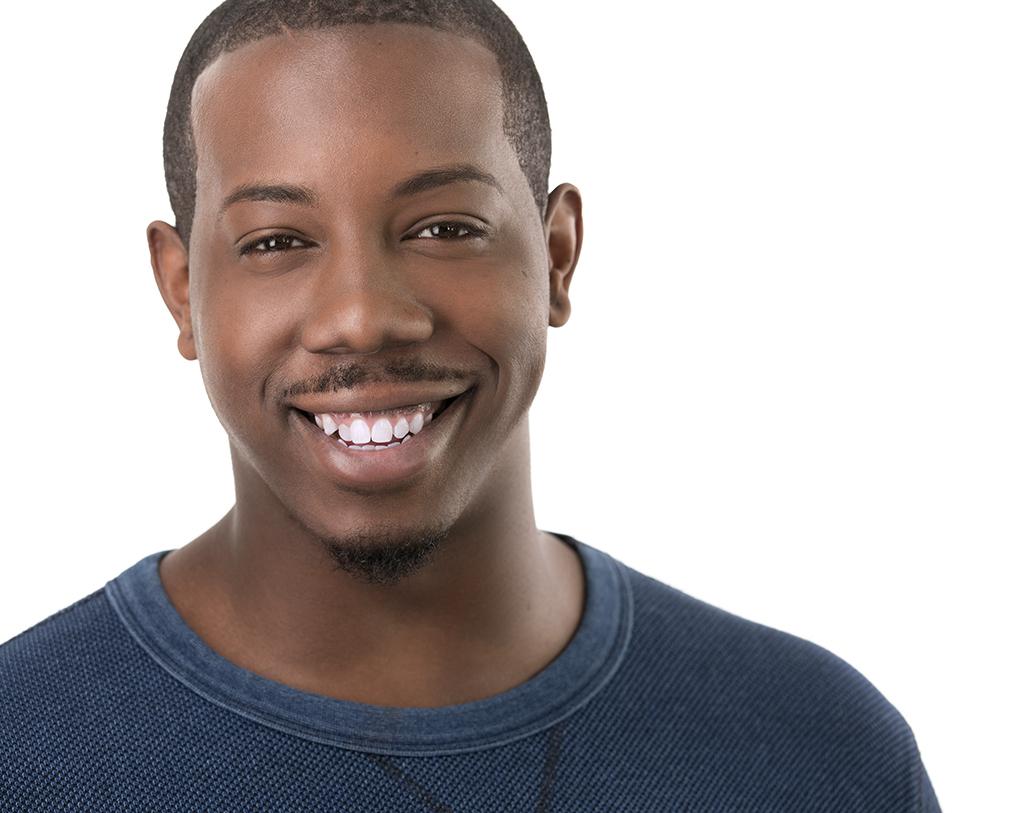 His only challenge with the show was not knowing when a joke was going to get a laugh, considering that the material is so in your face.
"Although BOOK OF MORMON is satirical, we give integrity to the characters on the show."
What's most rewarding about the production for Whitaker, he says is that he gets to be an ear for BIPOC and, to an audience that listens.
Since opening on March 24, 2011, "THE BOOK OF MORMON" has become one of the most successful shows in Broadway history, according to a press release.
---
THE BOOK OF MORMON, winner of nine Tony Awards® including Best Musical, is pleased to announce a lottery ticket policy in San Diego playing at the San Diego Civic Theatre Tuesday, September 19 – Sunday, September 24, 2023. A limited number of tickets will be available at $25 each. Enter directly through the Broadway San Diego App. Download it today for free!
The wildly popular lottery for the Broadway production has attracted as many as 800 entries at some performances. The producers of THE BOOK OF MORMON are pleased to offer low-priced lottery seats for every city on the National Tour.
Entries for each performance will be available from 10 AM to 3 PM the day prior to the performance. Entrants will be notified if they are selected via email at random for a limited number of tickets priced at $25 each. If you are selected as a winner, you have 60 minutes to pay for your tickets. Seats are assigned at the discretion of the Ticket Office and cannot be transferred to other people or performances.
THE BOOK OF MORMON features book, music and lyrics by Trey Parker, Robert Lopez and Matt Stone. The Broadway production is directed by Parker and Tony award winner Casey Nicholaw, and choreographed by Nicholaw. The tour is directed and choreographed by Jennifer Werner based on the original Broadway direction and choreography. Set design is by three-time Tony Award winner Scott Pask, costume design is by Tony Award winner Ann Roth, lighting design is by five-time Tony Award winner Brian MacDevitt, sound design is by two-time Tony Award winner Brian Ronan, and hair design is by Josh Marquette. Orchestrations are by Tony Award winner Larry Hochman and two-time Tony Award winner Stephen Oremus. Music supervision and vocal arrangements are by Stephen Oremus. Casting is by Carrie Gardner
PERFORMANCE INFORMATION
WHEN: Tuesday, September 19 – Sunday, September 24, 2023
WHERE: San Diego Civic Theatre, 1100 Third Avenue, San Diego, CA 92101
TICKETS: Tickets On Sale Now. Enter the online digital lottery directly through the Broadway San Diego App. Get tickets at just $25.00. Download it today for free!
WEBSITE: https://www.broadwaysd.com/upcoming-events/the-book-of-mormon/