Labeled as a trouble maker throughout the music industry, former En Vogue member Dawn Robinson, is back on the scene and taking her truth to reality TV in her role on the upcoming show, R&B Divas: L.A., a spin-off  from R&B Divas Atlanta.

During the 1990s, the popular seven-time GRAMMY-nominated R&B group En Vogue took the music industry by storm, becoming one of the most successful female groups of all time.  Known for hits such as "My Lovin" (Never Gonna Get It)" and "Hold On," the group won more MTV music awards than any other female group in MTV history.
After the group disbanded, Robinson, along with Raphael Saddiq and Ali Shaheed Muhammad (A Tribe Called Qwest) joined forces to form Lucy Pearl.  After releasing one album, including hit single, "Dance Tonight," the critically acclaimed super group parted ways.
 In an interview with The Chocolate Voice, Dawn reveals why it's important for women to show a strong front in the music industry and what fans can expect to learn from her on R&B Divas: L.A.  Read on…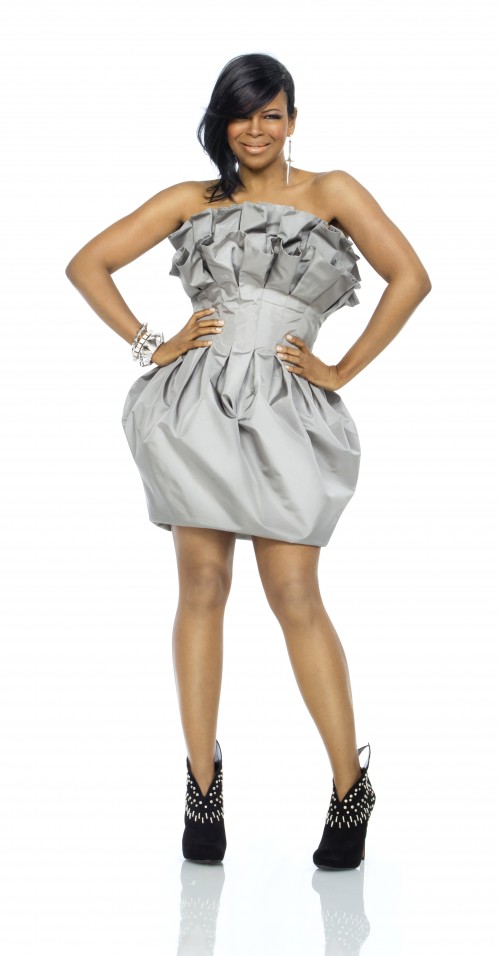 TCV: What cultivated your love for singing during your childhood in Connecticut?
DR: Oh my gosh that's easy!  My dad and my mom brought so much diverse music into our home.  My mom introduced me to R&B, the Motown sound, the Detroit sound, anything you can think of soul wise.  My dad introduced me to Led Zeppelin and the Beatles.  My dad loved it, but he drove my mom crazy with it all the time.  My mom sang a little bit in the church choir when I was nine years old.  
TCV: Did you have any classical or professional training in vocals?
DR: No, not at all.  I did when I was already a professional singer in En Vogue.  I wish I had had that when I was a child. I think as a child you absorb so much more and retain things better. 
TCV: What are your thoughts on the status of R&B, especially when it comes to female groups?
DR: There are no female groups right now, but I wish there were.  When there were groups out there, you would see things change in cycles.  There used to be several  groups (The Emotions and Sister Sledge), and they would go up and come down and go up and come down again and, pass the torch down to us.  Guy groups are the same way.  I was really proud of ourselves because we started in the 1990s and saw everyone coming up after us and taking our example, at times making a better example than us.   I remember having a conversation with Matthew Knowles  when Beyonce was 11 and,  I recall him saying (without having a girl group in mind), I'm going to put her out there as an artist. Destiny's Child  came along and they took our model and made it better by refining it.  I'm proud of us because we gave that example as a girl group.  We made our mark.
TCV: Being a part of En Vogue, one of the most successful female groups of all time, what advice would you give to up and coming female artists?
DR: When we first got together in 1989 there was no information out there for us.  There were very few books and minimal information about how to run your business.  You just had to depend on your attorney to give you the right information.  You're learning lessons as you go along, and you're paying the price with your career.  I would tell someone who is interested in the industry to look through their contract with a fine toothed comb.  They're not going to force you to sign it until you're ready to sign it, so you should take your time and go through it.  There's all kinds of information on the internet, and there's plenty of books out now so you can find the information for yourself instead of asking your attorney and getting charged more money.  If you're a group, stick together and listen to each other before you listen to outside forces. Communication is key.
TCV: Your collaboration with the  R&B group Lucy Pearl produced the fan favorite "Dance Tonight." Do you currently have any collaborations in the works?
DR:  No, not right now, but I would love to.
TCV:  What would be your dream collaboration?
DR: It would probably be Gwen Stefani.  I love Pink too!  I think she's a very smart artist.  I saw her on an interview on The Today Show, with Matt Lauer and he asked her if her song "Stupid Girl" is about the Lindsay Lohans and the Paris Hiltons of the world.  Pink responded that she had written the song about those types of women, because those women have huge positions in the world, and young girls watch everything they do.  If you're just going to flip your hair and act stupid and not take on your position of power, then you're responsible.  She's really smart and I like her versatility.  I love her tenacity in this business because she always comes out with a hot album. 
TCV: What are fans going to be surprised to learn about you on your new reality TV show R&B Divas: L.A.?
DR: I don't think they're going to be surprised.  I think they're going to see more of me.  I've always been very strong and very relentless from adversity.  Stuff happens and I get upset about it but I keep going.  I never give up and I always see the light, so I think people will be surprised about my strength. I know they're going to be pleased with what they see from me.  I'm looking forward to doing a reality program to show that women can get along.  I also want to inspire the viewers.
TCV: In the past there have been stories about how you are a Diva and, difficult to work with.  Are you are going to address those perceptions on the show?
DR: I've told people for years that each member of En Vogue made two pennies a piece.  We garnered millions of dollars for the label, but we did not make a million dollars a piece. There is a huge problem with that, so yes I was extremely difficult.  I should have gone postal.  I say that because a man in my position would have been able to go in and get what he deserved.  I do address those things on the show quite a bit.  I stood up for what was right when I saw wrong, and because I did, and because I was alone, it made it look like I was the problem.  I was just telling my girlfriend the other day that when slavery was abolished, many slaves didn't want to leave the plantations because the master would give them food and shelter and they were afraid to leave.  The same kind of mentality exists today where people don't leave their current situation because they are afraid.  It's scary to go out there and say enough is enough!  It's scary to fight the record company because they're huge and have money.  I am a trouble maker!  We deserve so much more.
TCV: What are you hoping to gain from your show R&B Divas: L.A.?
DR: I just want to inspire people and show a strong front as a woman.  I want to show support among the cast members as well.  I also want to show that there is always a possibility for happiness.  You may not be a millionaire, but you can live like one and be happy.  I am very inspired by the Black neurosurgeon Ben Carson, whose mother always told him, "You live in the ghetto but you are not of the ghetto. The ghetto is just a stop along the way.  You're not better than anyone else, but this is not your destination."  It's remarkable that he became a brain surgeon after living in poverty.  I want to come on the show to prove that I'm still alive and kicking because I'm not done by any means, and I still have a long way to go.
Be sure to catch R&B Divas LA starring, Kelly Price, Chanté Moore, Lil' Mo, Claudette Ortiz, Michel'le, and Dawn Robinson. The first episode airs on July 10 on TV-One.