To this day, Barber Walter Hopkins still enjoys cutting hair and good conversation.

A letter to my Dad
Hey there Dad,
I just want to say, that it's been intriguingly interesting, getting to know you as an adult. Growing up, I always knew you were a pretty cool, Dad. I just didn't realize how cool, until later in life.
With that said, if I knew then what I know now, I completely agree with my early assessment of you as being cool, but it's the intriguing part of you that I'm delighted to get to know.  Along with your many other fine qualities such as–being a man who likes to see progress, a visionary, business owner, musician, and you genuinely like people.  I guess that makes you a people person. 
As for Progress:
You've always been one who some might consider a rebel with a cause, which is something I totally get. Growing up during the Jim Crow era, you've had to face so many injustices.  Yet through it all, you witnessed many of our family members fight through, with that entrepreneurial spirit.
Through your actions, you inspired your children to be proud of our African heritage, to embrace our beautiful chocolate skin and our natural hair. You taught us to believe that we are somebody.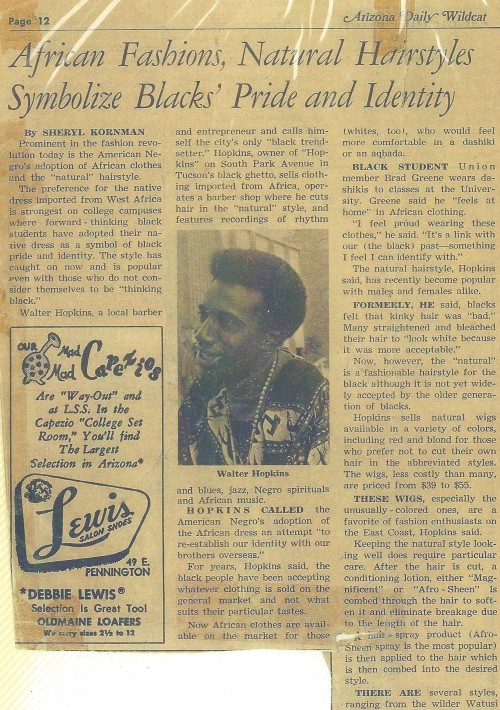 I'll never forget the day that President Obama, won his first term as President.  I could feel your pride coming through the phone as we discussed the presidents historical win. We discussed how the majority of Tucson's progressive community was behind the presidents victory shouting out the phrases, Sí, se puede, and Yes We Can!  And you said to me, "Sí, se puede! Finally, we're starting to see some progress."
That particular day was extra special, since earlier you were able to take 90-year old Grandma with you to the polls to vote. Man oh man, I wish I could been there to see the look on both of your faces when the presidents' victory was announced!
Visionary and Business Owner
I love our morning walks down South Park avenue on my visits to Tucson, reminiscing about your childhood in Crockett, Texas. It's funny listening to your animated storytelling on your love for western movies and how as a child, you played Cowboys and Indians with your sister's.
I'll never forget watching your eyes light up and hearing the excitement in your voice when you shared how Grandaddy, told you that the family was moving to Arizona.  Although, you thought he meant Colorado.
I laughed so hard when you explained the day that you arrived in Tucson by bus as a child, and how all that you could see was dust and tumbleweeds. Nothing about the town resembled the Colorado you envisioned. You said:
"I thought Tucson was the ugliest place I've ever laid eyes on. I looked over at my sister and said. '"Do you think Daddy made a mistake moving us here?!"'
Perhaps coming to Arizona was Grandaddy's vision, nonetheless, the move from Texas to Arizona turned out to be beneficial for you. Wouldn't you say?
I was glad to learn about your time in the military and, how after serving four years in the Army, you decided to return home to Tucson, to pursue your dream of becoming a business owner.  
You decided to attend barber college because, at that time you felt and still do feel that barbers are in control of their own destiny.  
Good decision.
In your early twenties' you became one of the few Black owned businesses in Tucson.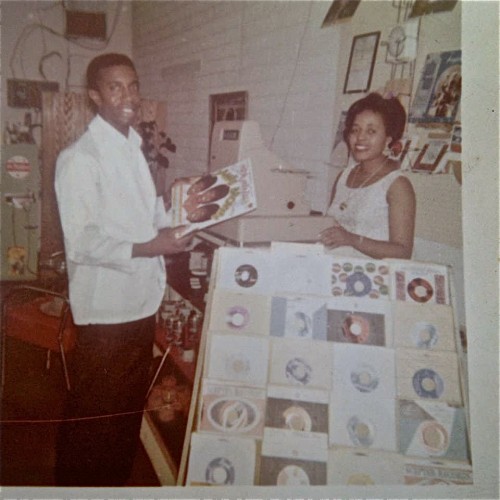 I admire how you were always a forward-thinking entrepreneur. I was pretty young during this time, but I recall you running a barbershop and co-owning a malt shop, with your cousin Roosevelt.  From there, you and Mom went on to expand your vision to create Hopkins Fashions and Sounds, a barbershop/record-shop/African Clothing boutique. Which was commendable back then, considering the demographics you were marketing to. Tucson's population was less than 1% Black. 
Yet still, at the height of the shops popularity, your contributions in the Black community led the effort in 1966 to host the city's first Black Talent Expo, and Miss Tan Pageant, the first Black beauty pageant held in the state Arizona.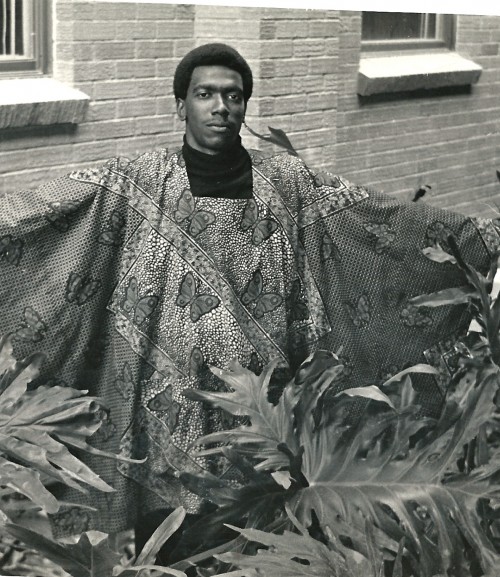 A passion for music:
Over the years our family has celebrated being related to Blues guitar player, the late Sam Lightnin' Hopkins. Now, I don't recall you being much of a fan of the Blues. Jazz, R&B, Gospel and even country music, that's another story. Nonetheless, you love music. I guess you can say, it's in the genes.  To this day, I've watched you, pick up the guitar and play every chance you get a free moment, whether it's at the shop or at home. You can pick (as Grandma would say) that guitar for hours, often times falling a sleep with the guitar in your hand. It's as though you're playing it in your sleep. Clearly, music is your passion.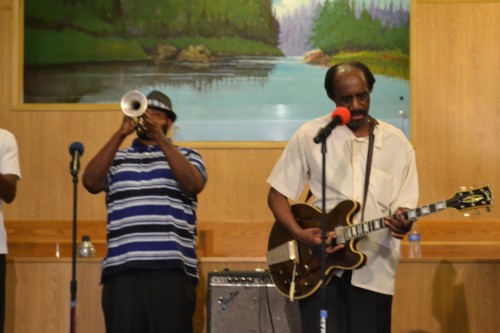 People Person:
Whenever I come in town for a visit it's awesome watching you, interact with anyone you come in contact with; at the barbershop, Church, out and about or at your favorite restaurant. You're probably not aware of this but, one of your favorite cousins, (I won't out him) has given you another nick name, Walter (Last Name) Furrs. As in Furrs Cafeteria. Hint: He's from the Lovelady side of the family.
As the saying goes, you meet no strangers.
As a visionary, businessman, people person and a musician, you've made significant contributions to your family and your community, resulting in creating a progressive life for those around you. Pretty impressive, Dad!
Nice to meet you!
I'm honored to be the fruit of your labor. And, I'm proud to call you Dad.
Happy Father's Day, Dad!
Love,
Gwennie Baby
Walter Hopkins currently lives in Tucson, Arizona and still cuts hair.  The barber shop continues to be the spot where great conversations take place among friends. When he's not working at the shop, he enjoys playing music with his Church family and friends at Grace Temple Baptist Church.