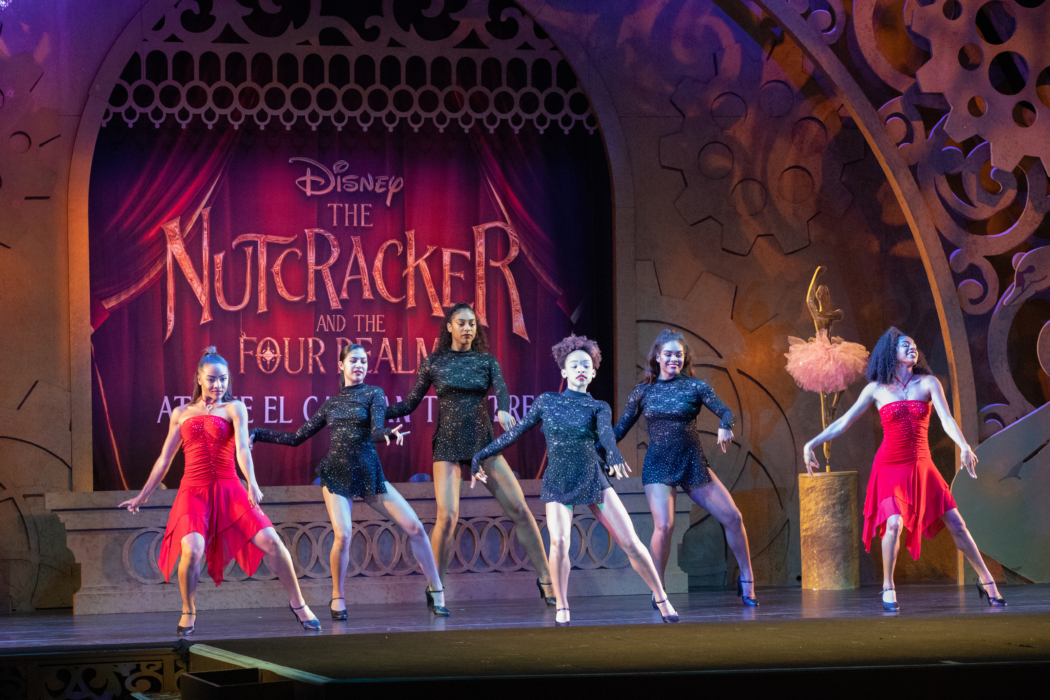 On Friday, November 2, 2018, Disney's historic El Capitan Theatre in Hollywood presented a special performance of Debbie Allen's "The Hot Chocolate Nutcracker" prior to the evening presentation of Disney's new live-action adventure THE NUTCRACKER AND THE FOUR REALMS, which features the world-renowned principal dancer from the American Ballet Theatre (ABT), Misty Copeland, in her big-screen debut. In attendance was Debbie Allen herself, along with students from the Debbie Allen Dance Academy, who wowed the crowd with an excerpt of the popular dance show that Misty Copeland has performed with them in the past. The Debbie Allen Dance Academy also received a special $25,000 donation from The Walt Disney Company toward the non-profit organization's comprehensive dance curriculum and programs for students ages 4 and up.
Back by popular demand for the 8th year, "The Hot Chocolate Nutcracker" will be presented by the prestigious Debbie Allen Dance Academy (DADA) at Redondo Beach Performing Arts Center on December 6-9, 2018. The dance show, based on the beloved classic ballet, is written, directed and choreographed by Debbie Allen, and stars Debbie Allen, Tisha Campbell-Martin, Carlo Imperato, Tichina Arnold, Matthew Johnson, Kristopher Nobles, and the Debbie Allen Dance Academy (DADA), with an original score by Mariah Carey, Arturo Sandoval, Chau-Giang Thi Nguyen, James Ingram, Shiamak Davar, Tena Clark and Thump. With dazzling choreography, new music and spectacular costumes, this is a fresh and vibrant take on holiday classic and a theater experience that all ages will enjoy.
http://www.thehotchocolatenutcracker.com
http://www.debbieallendanceacademy.com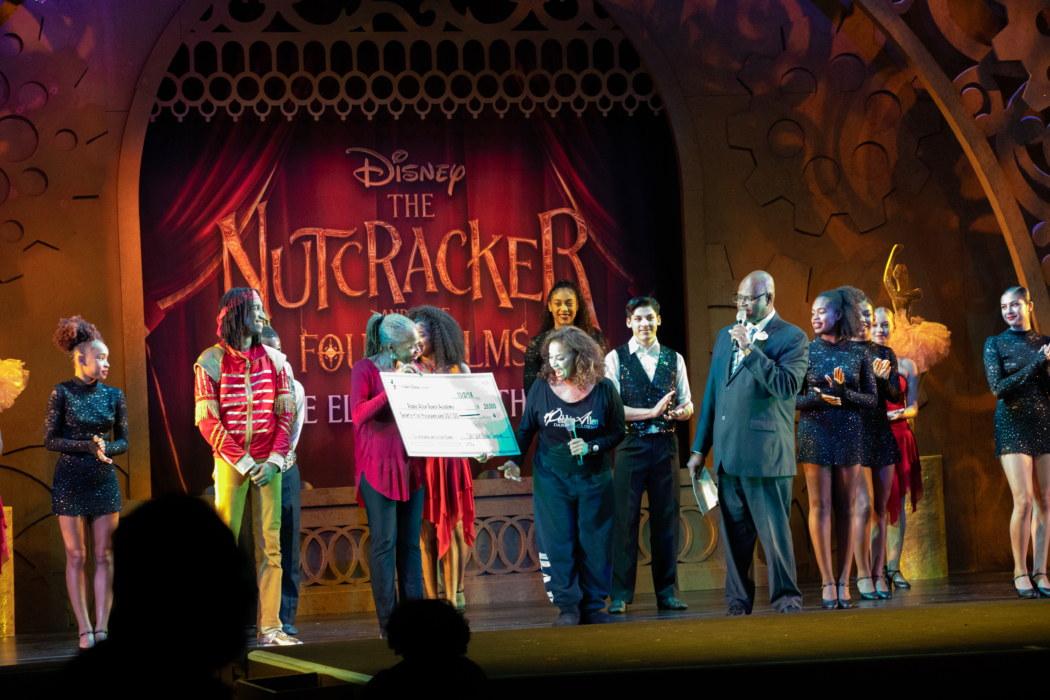 ABOUT THE NUTCRACKER AND THE FOUR REALMS:
All Clara (Mackenzie Foy) wants is a key – a one-of-a-kind key that will unlock a box that holds a priceless gift. A golden thread, presented to her at godfather Drosselmeyer's (Morgan Freeman) annual holiday party, leads her to the coveted key—which promptly disappears into a strange and mysterious parallel world. It's there that Clara encounters a soldier named Phillip (Jayden Fowora-Knight), a gang of mice and the regents who preside over three Realms: Land of Snowflakes, Land of Flowers and Land of Sweets. Clara and Phillip must brave the ominous Fourth Realm, home to the tyrant Mother Ginger (Helen Mirren), to retrieve Clara's key and hopefully return harmony to the unstable world. Starring Keira Knightley as the Sugar Plum Fairy and featuring Misty Copeland as The Ballerina, Disney's new holiday feature film "The Nutcracker and the Four Realms" is directed by Lasse Hallström and Joe Johnston, and inspired by E.T.A. Hoffmann's classic tale. It opens in U.S. theaters today.