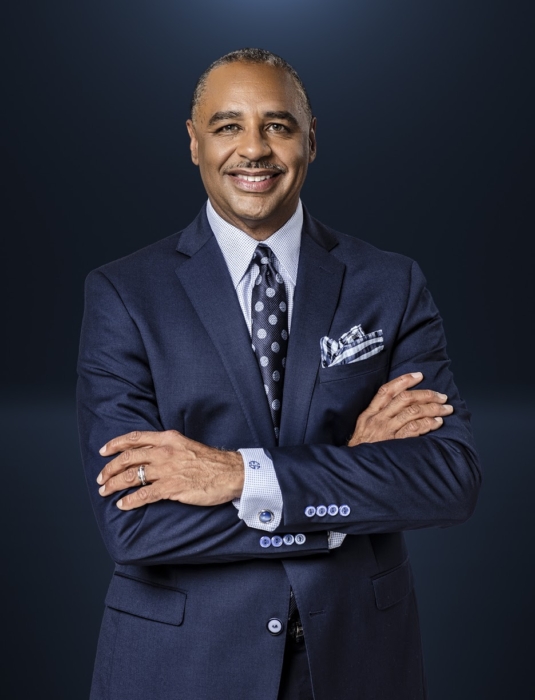 Bounce TV returns on Monday, July 17, for the summer months delivering special programming that will include an all celebrity lineup.
The special will include renowned journalist and producer Ed Gordon, host of Bounce's news magazine show, in a sit down with Cedric the Entertainer and D.L. Hughley, discussing comedy in the age of Trump, and walking a fine line for something so serious, yet still trying to be funny. The comedians will talk to Gordon about the death of fellow comedian, Charlie Murphy, who was on the current Kings of Comedy tour that they are on, and share what he meant to them. Also in this segment D.L. Hughley, talks about what some see as adversarial journalism, and how his ability as a comedian to really look at issues without feeling that he has to be "balanced."
The Award winning journalist traveled to Los Angeles and chatted with the cast of the upcoming film, Girl's Trip starring—Queen Latifah, Jada Pinkett Smith, Tiffany Haddish and Regina Hall.  Gordon talks with the ladies about the film, and on the importance of Black women in Hollywood today, and the muscle that they're bringing.
He also sat down with Michael Strahan, to discuss the second chapter in an already stellar career, from NFL Hall of Famer to star of Good Morning America, and on to producing.
Rounding out the celebrity guest list is Omari Hardwick, who has become a huge star with Power (Starz). Hardwick will talk to Gordon about his life and the controversy that surrounds his interracial marriage, and the amount of flack he received a while back on social media.
"It really is a stellar line up and we're proud of it. We wanted to do some lighter fare for the summer." Gordon said on Monday, in a media teleconference.
In the fall, regular quarterly scheduled programming will resume in September, kicking off the series with California's  fired up congresswoman Maxine Waters, talk show host and a sit down comedian Steve Harvey. Additionally, the show will profile the remarkable young star of Black-ish, actress/activist Yara Shahidi, and multi-Grammy award winning singer Gregory Porter, who's been in the music game for awhile and is finally starting to get his star to shine. And, the series will take a closer look at the unresolved Flint water crisis after 2 plus years.
In December, Gordon announced that the show is proud to host an hour long special called  "Am I Black Enough For You." It's taking an in depth look at the definition of what is Black. Who defines it. Who gives you your Black card and why we as African Americans still have issues among ourselves with skin color.
Ed Gordon has received widespread praise and recognition including an Emmy Award, an NAACP Image Award, and the prestigious Journalist of the Year award from the National Association of Black Journalists.
Bounce TV is the fastest growing African American (AA) network on television.  Bounce has grown to be available in more than 93.5 million home across the United States and 93% of all African American television homes., including all of the top AA television markets. Among the founders of Bounce are iconic figures Martin Luther King, III and Ambassador Andrew Young.
The summer special show will air at 10 p.m. July 17. Check your local listings.  Additional options for watching Bounce TV is through the Bounce App or digital Antenna.
Pictured on left:  Bounce T.V. host Ed Gordon