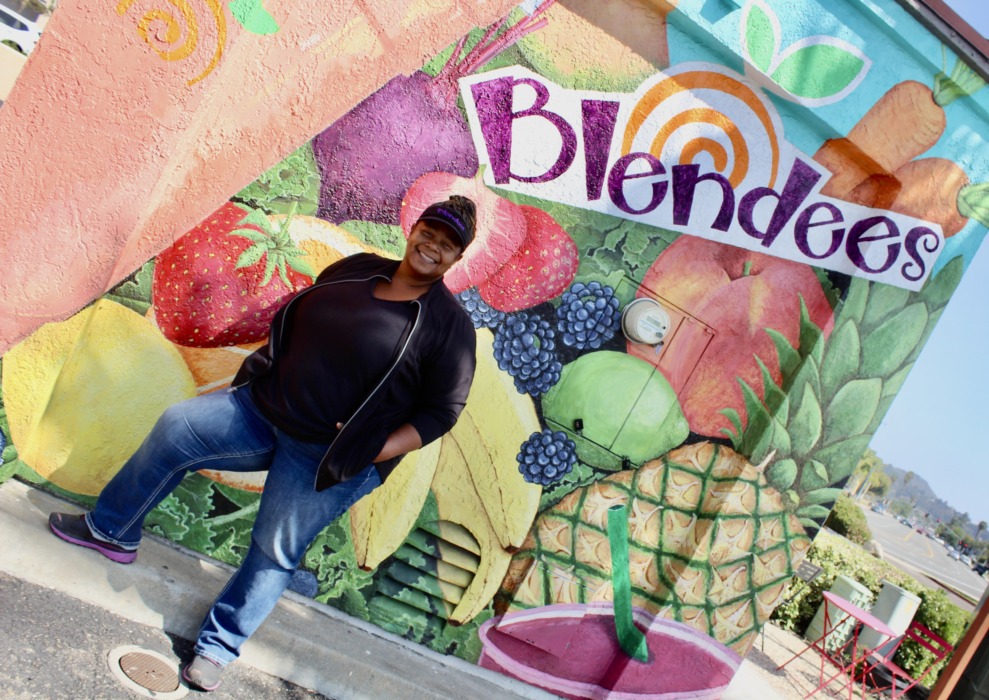 Never in a million years did Monique Rousseau envision that creating smoothies for her son's football team would transform into one of the few, full-fledged Black and women-owned businesses in El Cajon, CA.
But how did everything fall into place?
Now, any mom with kids who play football will tell you that it's not easy to hear the coach say, "If he doesn't make weight, he can't play."
You see, at that time, her son played pop warner football for Valencia Park, in Southeast San Diego. She and other moms had often held fundraisers and operated the concession stand, which mainly consisted of unhealthy items.
"There's no way he was going to make weight doing all of this running around and eating junk food from the snack bar!" exclaims Rousseau.
That's when she took matters into her own hands and came up with an idea for a fundraiser that incorporated a healthier alternative— a smoothie that she made herself. Immediately the smoothies were a hit, her son and the other teammates made weight and the organization was making a profit. From that experience, she decided to strike out on her own, and in 2012 she opened up Blendees smoothie shop in El Cajon, CA.
Rousseau, a natural entrepreneur at heart and 47-year-old Chicago native has lived in San Diego County for over twenty years, developing several business ideas before establishing Blendees. At one point, she toyed with the idea to create a rideshare transportation business, even before the likes of Uber and Lyft.
"Can you imagine if I had stuck with that vision?" says Rousseau.
Blendees may have been a huge hit, but it didn't come without its trials and tribulations. One of the biggest challenges she initially faced seems to be a common thread among Black businesses—trying to penetrate a market that doesn't look like them.
"I might not be the perception or vision that some have of a business owner, but I have the God-given talents so here I am." proudly states Rousseau.
Another challenge was when Covid-19 hit. Prior to the pandemic, sales were through the roof, but during the pandemic that momentum was lost. Rousseau mentions that people weren't going out for smoothies, or anything for that matter, which resulted in a slump in sales. Winters seemed longer and there was no desire for cold desserts.
And then, George Floyd's murder happened.
The entire world saw the life choked out of a Black man on national television. Black Lives Matter protests erupted around the country and many in the white community began to show their support for black businesses. She acknowledges that Blendees, is one of the black-owned businesses that benefited when a group of students from San Diego State University approached her and asked, "How can we support your business?"
From that interaction, she met a woman from Elevated Paint Works who then brought Rousseau's vision of a mural to fruition. The end result was a vibrant collage of colorful fruits and vegetables featured on the wall outside of the shop—a welcoming invitation for customers to enjoy as a fun photo wall.
Next, the University of California San Diego reached out to her and offered to revamp the website, social media pages and consult with her on the best marketing strategies. Part of that strategy included promotional materials with the words Think Healthy, Drink Healthy, Be Healthy—words that are found on the company's smoothie cups. This next connection came as a surprise—The La Jolla Hyatt contacted her and wanted Blendees to supply smoothies at their lobby restaurant and poolside bar.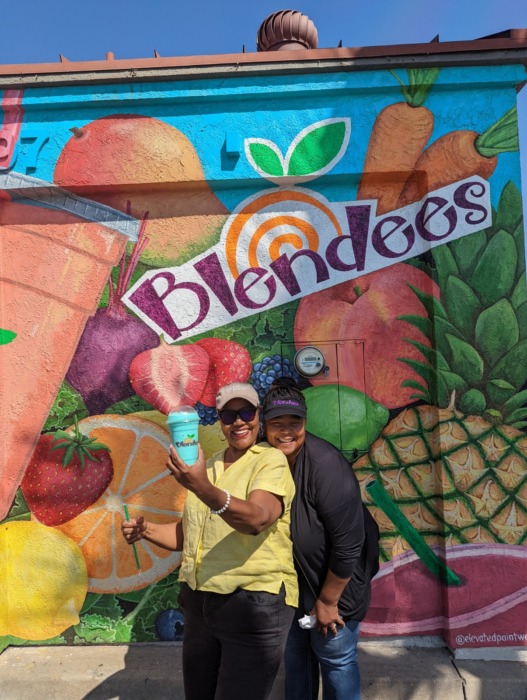 This is huge!
As a woman of faith, Rousseau says that everything happens in God's timing, even down to how she acquired the current location of Blendees. Due to a series of mishaps, including being nearly homeless, she began taking marketing classes at Cuyamaca College, where she met a classmate who owned the location where Blendees is currently located. Every time she would stop by the former shaved ice shop, it was closed but she had her heart set on that location. Eventually, with no one managing the storefront, it became boarded up. On her final visit to the area, as luck would have it, she ran into a security guard who led her to the owner of the entire building and after meeting with him, he gave her the keys.
"I know I'm supposed to have this building because God gave me the keys." She smiles.
Although smoothies are how it all started, her products now include teas, acai bowls, and smoothie bowls which are a recent addition.
Rousseau's goal is to eventually expand to a larger space and franchise, where families can hang out, and…Think Healthy, Drink Healthy and Be Healthy.
Blendees is located at 1297 E. Main Street in El Cajon, CA. Follow them on Instagram @Blendees. Visit the website at https://www.blendees.com.
---