(Via Press Release) SILVER SPRING, MD, DECEMBER 4, 2013 – TV One announced today that Shannon Cross, Emmy-nominated associate editor for ESPN.com, will join the network's live daily news program, News One Now, as news anchor. Cross will begin her duties alongside host and managing editor Roland S. Martin, Monday, December 9, 9AM/ET.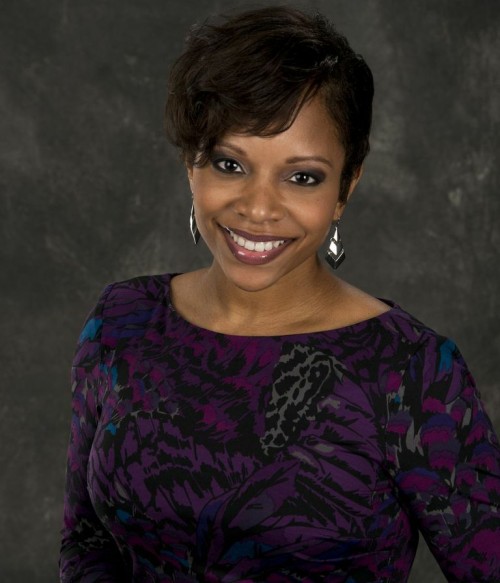 "We are delighted to have Shannon join the News One Now family," said Donna Wilson, Executive Producer, TV One. "Her multifaceted editorial experience makes her an excellent counterpart to Roland, who has long established himself as the hard-hitting journalistic voice of our network. Their shared passion for viewer interaction and social media integration make them an ideal on-air pairing for this fully immersive, multiplatform show."
Cross will serve as a contributing voice of the daily morning news broadcast, narrating both breaking news briefs and lengthier feature segments. Additionally, she will join Martin in his analysis of the day's headlines, discussions with on-set panelists, Skype-net interviews, social media integration and standing segments.
"Shannon brings a passionate voice for all things, and I strongly believe that will be an asset for us at News One Now, remarked Martin. "I look forward to having her voice on the radio talk show, as well as see the exciting features she has in store for the TV show."
Cross possesses an extensive background in broadcast news and sports media, having served most recently as an editor, reporter and on-air personality for ESPN since 2005. During her tenure, she has interviewed athletes such as Magic Johnson and Tiger Woods and chronicled the granting of unique sports-related wishes for Make-A-Wish kids. She made her on-air debut alongside Good Morning America host Robin Roberts as a social media correspondent for ESPN's live-broadcast "Image of the Black Athlete" National Town Hall in 2011. She later reprised that role for ESPN's live coverage of the 2011 NCAA Women's Final Four basketball tournament. Cross also worked as in-studio talent during wrap-up coverage of the 2011 NCAA Women's College World Series. Her work on the ESPN.com original web series "Mayne Street" (season one) earned her a 2009 Sports Emmy Awards nomination (Outstanding New Approaches – Short Format Category). Prior to her foray into sports, Cross served in both on-air and behind-the-scenes roles at major broadcast news outlets including WCNC-TV (the NBC affiliate in Charlotte, N.C.), WCCB-TV in Charlotte, N.C., WFSB-TV (the CBS affiliate in Hartford, Conn.) and WQUN-AM in New Haven, Conn.
News One Now, the first morning news program in history to focus on news and analysis of politics, entertainment, sports, and culture from an explicitly African American perspective, premiered on TV One Monday, November 4. The program streams live on Radio One from 7AM/ET – 10AM/ET. Entering its third hour at 9AM/ET, the radio program simulcasts on its TV One television platform. Audiences can continue their experience 24/7 with exclusive program content and extended editorial on NewsOne.com and the NewsOne mobile app available in both iOS and Android.  Social interaction is at the heart of the show and incorporates conversations from Facebook, Twitter, Instagram, and Vine, among others, using the hash tag #NewsOneNow.  For TV One, Donna Wilson is executive producer and Craig Henry is executive in charge of production.