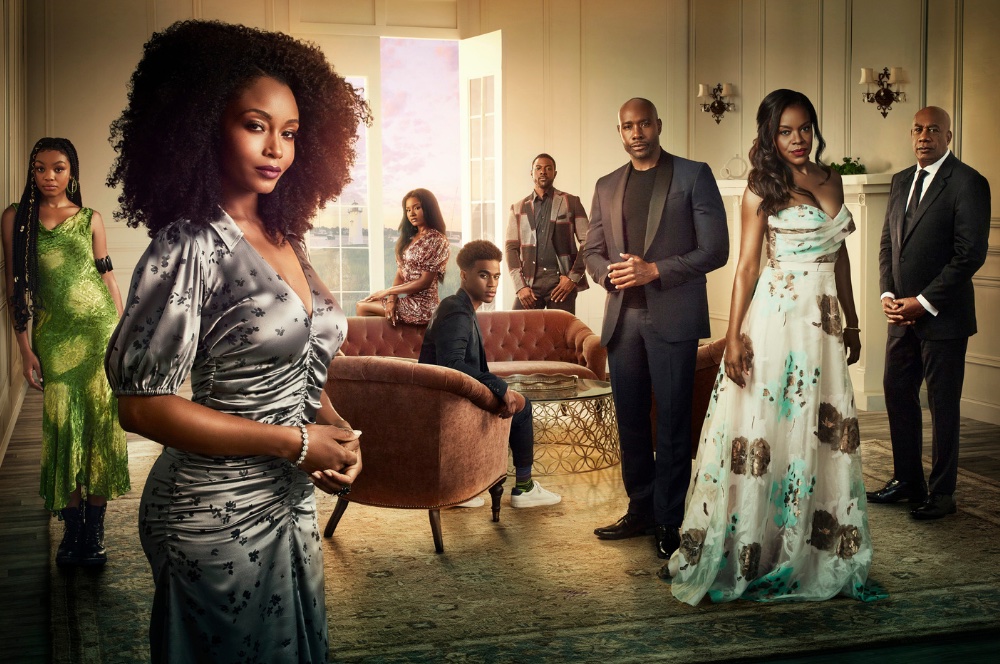 "Chocolate, does, melt in the summer?"
That line in episode one is quite fitting considering that gorgeous cast in Fox's juicy new drama, "Our Kind of People."
Aside from all of the chocolaty goodness and eye candy on screen, the series gives out "Inkwell" (Matty Rich) and Greenleaf (Craig Wright) vibes which explores Black Excellence in all of its ups and downs, blended with deep dark family secrets, revolving around classism, money, legacy, power, generational wealth, historical struggles, all from a vantage point of the Black elite.
What makes "Our Kind of People" work, is that it explores the Black experience not as one-dimensional, as we as Black folks are often portrayed.
Social status groups with exclusive memberships i.e., Jack & Jill, Black Greek Organizations, Black Boule are all highlighted in this new series by writing team Karen Gist (Mixed-ish) and executive producer Lee Daniels (Empire).
The writers do a great job as they set out to allure audiences into a world of social status amongst the bourgeois, in the Martha's Vineyard town of Oak Bluffs.
Episode one starts out with a family in mourning over the death of Evelyn Vaughn, a single mother and hair entrepreneur who instilled a sense of pride in her daughter, Angela Vaughn (Yaya DaCosta), who's relocated from Boston to Oak Bluffs with her daughter Nikki (Alana Bright), and aunt, Patricia aka Piggy (Debbi Morgan), with plans to open up a pop-up shop and settle into the house that was left behind in Evelyn's name and transform it into a natural Black hair mecca.
The edgy new series centers on the Dupont and Franklin legacy driven families, old Black money, the upper class of the community, who's main goal is to remain in power, no matter what cost.
Business entrepreneurs, Raymond Dupont (Morris Chestnut) is married to Teddy Franklin's (Joe Morton) daughter Leah, played by (Nadine Ellis), are characters that are all key to the development of the series. Morton as he did as Papa Pope in the hit show Scandal adds so much to the storyline. The series also stars Lance Gross as Tyrique Freeman, Angela's love interest.
The show is an adaptation of Lawrence Otis Graham's 1999 novel Our Kind of People: Inside America's Black Upper Class.
Audiences, Black audiences in particular will see that representation does matters.
---
"Our Kind of People" will debut on Fox on Tuesday September 21, 2021 at 9 p.m. ET (8 p.m. CT), and the show will then air weekly on the channel until October 19.