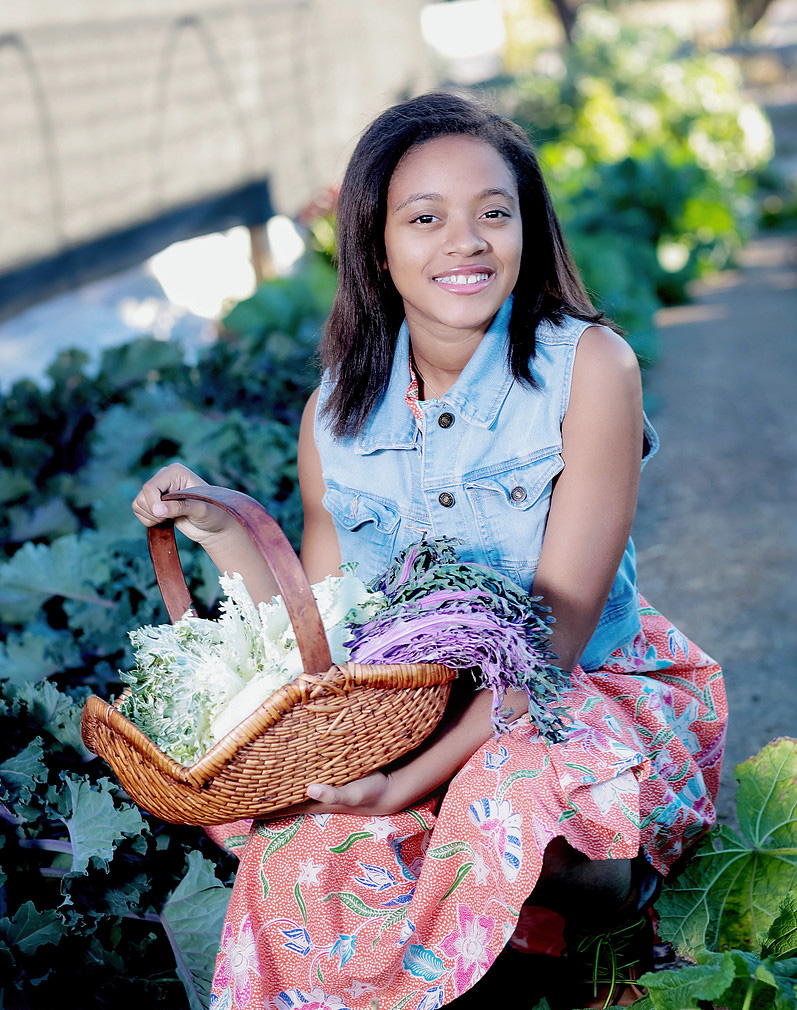 How many teenagers do you know of that can run a successful non-profit organization, have spoken in front of thousands of people at a time, films their own cooking show, teaches classes on healthy living to their peers, all while being a student themselves? Not to mention, have met two first families on several occasions? And they're a 2016 Black Girls Rock! honoree?
Not too many, right?
Well I know of one, and her name is Haile Thomas, founder of the HAPPY Org., geared toward creating programs, projects and special events that raise awareness and inspire kids everywhere to embrace healthy habits. She's a Tucson native (represent!) who is taking the world by storm one recipe at a time.
In my interview with the 15 year old, I had a chance to chat with her about her journey to healthy living, how she manages it all and what's in store for the future. Check it out below!
It wasn't until Haile's dad was diagnosed with diabetes that the family began researching alternative options to reverse his diagnosis, and started considering food as medicine. Her family instinctively realized that were other options to treating the disease. She says, "If the doctor recommends it, it doesn't always work." So with that in mind, her mom started looking up alternative medicine and food based treatments, and discovered that food was essentially the main cause of heart disease, Type 2 diabetes and several other chronic illnesses.
We literally are what we eat.
The Thomas family quickly transitioned into healthy living and throughout the process saw amazing effects—her dad's diabetes was completely reversed in just a few years. It wasn't an easy process to start but Haile says that the rewards were much greater than any challenge they faced. "My family doesn't live in a food desert, and we have access to get organic, and healthy food, but I think for most people, you must have a certain amount of motivation to continue to make the changes, no matter how difficult it is."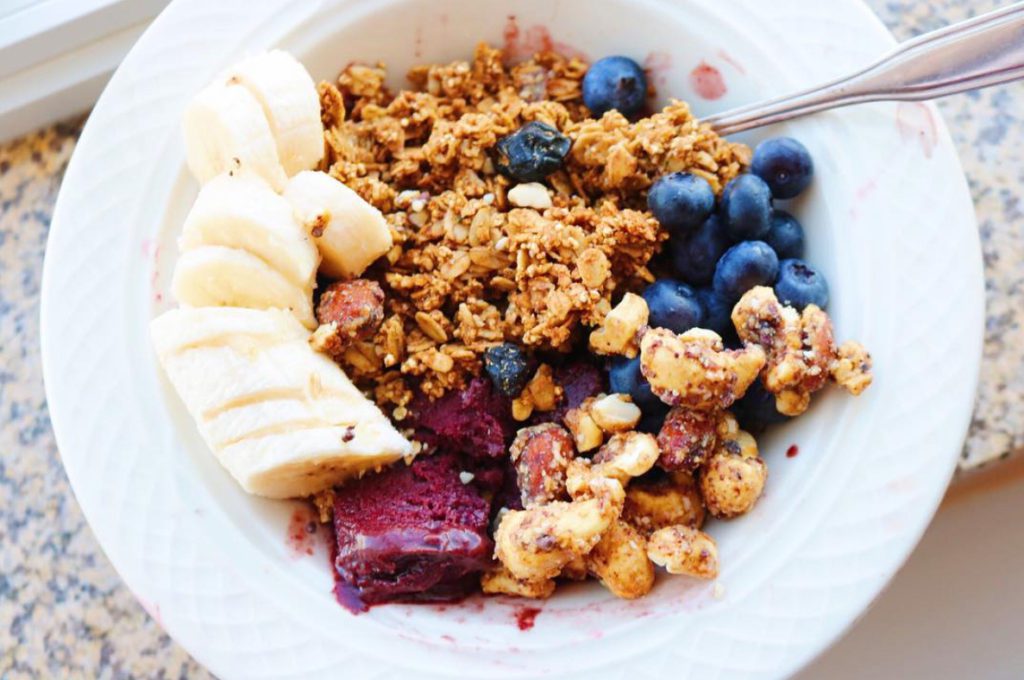 And as far as those low calorie, or special diets go, Haile would much prefer her homemade recipes, in fact her favorite things to make are acai bowls, anything with mushrooms and jackfruit.
"You don't have to start out eating organic, it's more about incorporating fruits and vegetables. If you can't get to them, you have to work with your resources."
She chimed in, "Anything is better than fast food and processed food!"
When she was just 12, the HAPPY Org. was established with the purpose of teaching youth, especially in underserved areas, the importance of living a healthy lifestyle. Through the organization, Haile teaches healthy cooking classes and provides recipes and toolkits that kids can take home and share with their families.
She's really excited that the work is spreading across the country and soon, schools across America will be distributing HAPPY kits. Think of a happy meal, but instead, each kit will have cooking supplies, a video based curriculum, and worksheets that help kids learn more about healthy eating. To date, the Happy Org. has reached over 6,000 kids locally and is projected to reach over 20,000 kids nationally.
Awesome, right?!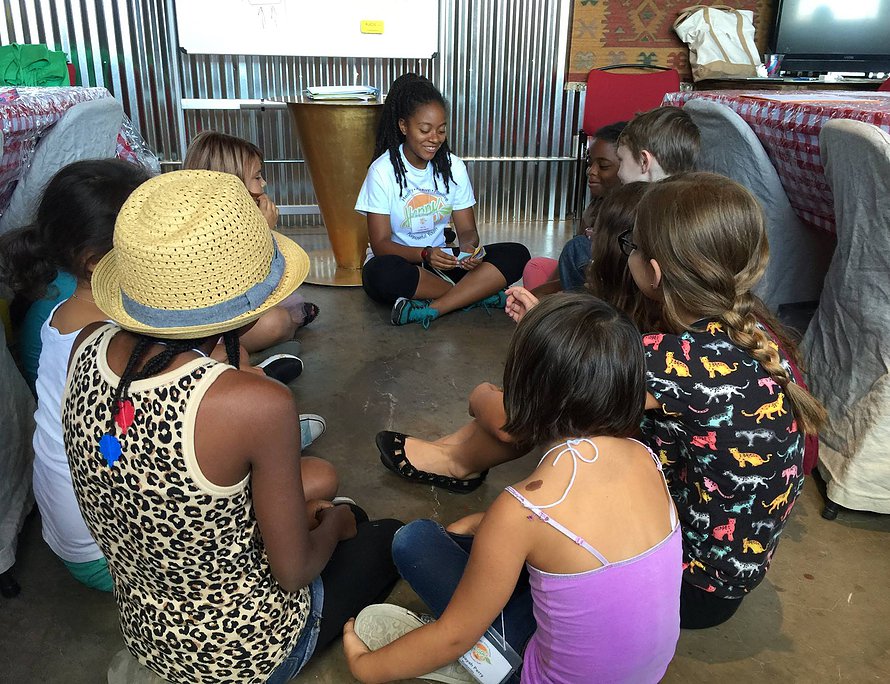 Haile says that it's really important to create curriculums that kids can understand, and it's especially meaningful when it comes from her directly, because it's taught from a kid's perspective. Now, I had to ask – how on earth she was able to manage everything and she told me, with no sweat –
"Well I'm always busy but I enjoy it, I feel like I can't function unless I'm busy."
She laughed and explained that no day is the same for her, but it could typically consist of filming YouTube videos, developing new recipes, speaking at schools for career days, teaching cooking classes and attending classes herself.
Yes, you read that right – she is also a student herself. You see, Haile is the youngest student at Canyon Ranch Institute and is also an intern at the Institute for Integrative Nutrition, where she is studying to be a certified health coach.
She even makes time to work out early in the morning – so we, (and you readers) have no excuse!
She's had tons of really awesome encounters, one of them being when she met Michelle Obama, which she says was one of the most incredible experiences in her life, "The first time meeting her was surreal, I was only 10 years old." The two attended a Partnership for a Healthier America Summit, and Haile gave a speech to 1,000 corporate leaders who were looking to get their companies to eat healthier. She giggled a bit and said, "I got to have a good 30 seconds with her, and she challenged me to keep doing what I was doing."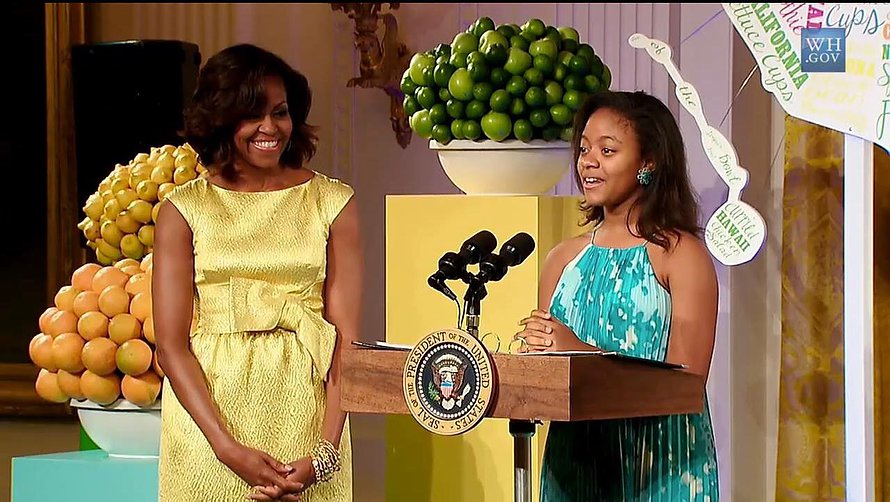 The words and encouragement of the First Lady were more than enough to keep Haile inspired, but it's her mission and passion that keeps her motivated to continue the journey. She says, "My family has evolved so much, and we've only gotten healthier."
When asked what motivational advice she could give to our readers, she said,
"It isn't going to be easy but if you have a great outlook it will be easier. Be open to making mistakes and making masterpieces in the kitchen. Being open to change will all be worth it in the end—it's all about your evolution."
We are incredibly proud of Haile, and encourage everyone to take her word for it, and begin to transition into a healthy lifestyle. All you need is dedication and willingness to join the process and as she would say, "Stick with it!"
Haile currently serves on several advisory boards, including the Canyon Ranch Institute Life Enhancement Program, Chop Chop Magazine, Hip Hop Public Health, and is a Certified Healthy Living Ambassador with the University of Arizona's Cooperative Extension office 4-H Club at Tucson Village Farm. She also served for 3 years on the Clinton Foundation's Alliance for a Healthier Generation's Youth Advisory Board.
Haile is one of the first 8 young chefs featured on season one of Rachael vs. Guy Kids-Cook-Off, and also on Cupcake Wars Kids, both airing on Food Network. She is also a Jr. Chef Advisor for Hyatt Hotel's For Kids By Kids Menu, and contributing writer for Edible Baja Arizona, and Polish Magazines, sharing healthy recipes and encouraging readers to explore new plant-based recipes. She's been featured on several TV shows such as TODAY, Rachael Ray, and Dr. Oz and she also hosts the "Plant-Powered Haile" Cooking Series on YouTube where she shares delicious and nutritious vegan recipes that everyone can enjoy.
For more information, check out hailevthomas.com!