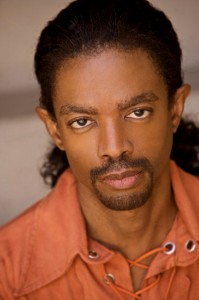 LOS ANGELES, CA (APRIL 2013)  Actor and former talk radio show host Wendell James, will co-star along side of good friend and Emmy-nominated actress/comedienne Kym Whitley in a humorous poignant docu-series following the life of  the celebrity, and her chaotic group of friends called "the Village" as they attempt to do something they'd never done before: raise a baby!
Known throughout their circle of Hollywood friends  as "Hollywood play husband and wife," naturally it was no shock when Wendell was asked to be just that on "Raising Whitley." James is a very standout and opinionated member of the Village. His no-nonsense attitude and nontraditional child raising ideas bring laughter, excitement and drama to the show. Little Joshua Whitley is in for a colorful upbringing.
About Wendell James
Wendell James celebrity meter began to rise  in 2004, as he launched his new shirt line "Wendell's Designs. The star-studded event was hosted by actress/comedienne Kym Whitley.  Shortly thereafter, Wendell produced and hosted the "Talking with Wendell" show where he took his wild and zany personality to the red carpet and behind the scenes interviewing celebrities.  From Gayle King to Dan Rather, everybody made their way over and took up conversation with Wendell.
"Raising Whitley" is scheduled to air Saturday, April 20, 2013 at 10/9C on the OWN Network.