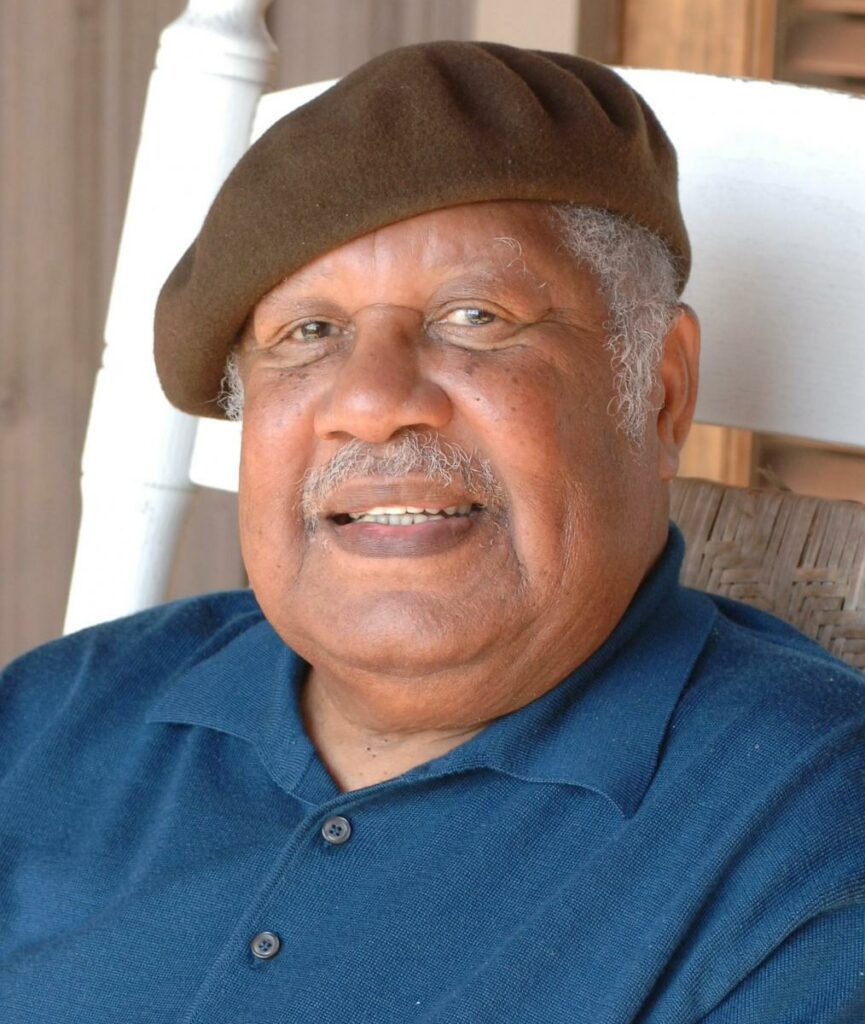 In tribute to best selling fiction writer Ernest Gaines, author Bobby Burns recalls an interview he had done with him during his days at LSU in 2006.
Celebrated novelist Ernest Gaines taught me a great deal when we met. His death this month brought back memories that will last a lifetime. I didn't sleep well the night before our meeting and daybreak came too soon; I lay awake like a worried parent.
Ernest Hemingway once said, "A writer's problem does not change. He himself changes and the world he lives in changes, but his problem remains the same. It is always how to write truly and, having found out what is true, to project it in such a way that it becomes a part of the experience of the person who reads it."
For me the canvas of my imagination, when it came to limning the Man About Town, was blank. Preparing to interview novelist Ernest Gaines was exhausting and exhilarating…it's [researching the background of his career] like surveying the damage a day after a hurricane. The inside story on this novelist never stopped filtering in.
Gaines lived across the main road in the town of New Roads, Louisiana, where False River welcomes boaters who cast their fishing lines into the auburn water for catfish. Jet Skiers streak across the river. Boat enthusiasts converge upon False River during the Fourth of July Blessing of the Boats Festival. It is the same river where slaves once washed their clothes down on the riverbanks. Driving through town, you'll come upon Antebellum and French Colonial homes dating back to the 1700's and 1800's which are nestled among the moss-draped oaks and magnificent magnolia trees.
Here in Creole French plantation country, the landscape is graced with lush fields of sugar cane, cotton and vast pecan orchards. A herd of black and white cows moved slowly across a distant field, like pieces of torn paper adrift on a dark pond. Two large iron black gates opened wide at River Lake Plantation as I drove slowly down the outstretched driveway to park my car near the big house where the master of literary acclaim calls home; ironically, where five generations of his family toiled on the very same land during enslavement.
The late morning sun poured down like fire on June 10th 2006. Mrs. Gaines greeted me at the front door and welcomed me inside and asked if I would like something cold to drink. A few minutes later she returned with two glasses of ice water. I unpacked my tape recorder and a bundle of notes as I prepared for the interviewee to emerge. Mr. Gaines has won the Macarthur "Genius" grant and countless other awards and nominations such as a Nobel Prize and a Pulitzer Prize. For all that, it's when Oprah read his book: A Lesson Before Dying, life on the plantation these days is calm as a marble head. This place is where honored stories form for booklovers. Best known for such novels as The Autobiography of Miss Jane Pittman, A Gathering of Old Men, and a collection of short story's Bloodline. And so here is a man with nothing to prove, no mountains to ascend, really, who's been at this for more than 50 years. His only handler is his wife. He appears from his living room wearing a green polo shirt that has Martha's Vineyard scripted on it and rumpled Khaki pants. His eyes showed intelligence and independence of spirit. On this morning, his step is helped with the use of a cane as he places it on the long kitchen table, beyond all grace of youth, as if to say to him, another interview by someone he'd met only days earlier for a public reading sponsored by the Louisiana Endowment for the Humanities at Louisiana State University at Eunice. After a few pleasantries, we began the interview.