"…I couldn't understand it. Why couldn't I just be pretty? Why did I have to be pretty—for a dark-skinned girl? I was on the honor roll. Captain of the cheerleading team. And none of it seemed to matter. He couldn't see past my complexion. In fact, a lot of guys couldn't. Time and time again, I was overlooked in favor of my lighter-skinned besties. I'd be lying if I said it didn't affect me. I just chose not to let it define me…"—Kahlana Barfield Brown, InStyle Magazine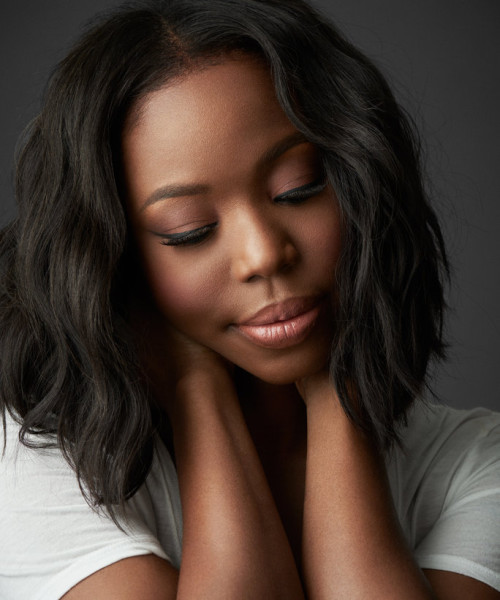 How many times have Black women had to question their beauty because other's misguided perception of colorism?  Sadly, too many times.  To this day, it's quite unsettling that authentic skin tones resembling dark chocolate, are oftentimes faced with being isolated from what society considers as beauty i.e light-skinned.
In the piece, "Pretty for a Dark-Skinned Girl," InStyle's Fashion and Beauty Editor-at-Large Kahlana Barfield Brown opens up about how she cultivated self-love in the face of persistent colorism—and why we should all resist the term "classic beauty."
This feature originally appeared in the April issue of InStyle, on newsstands now. For more on this story, click here.