Interview with Ise Lyfe and Gill Sotu by Malesha Jessie Taylor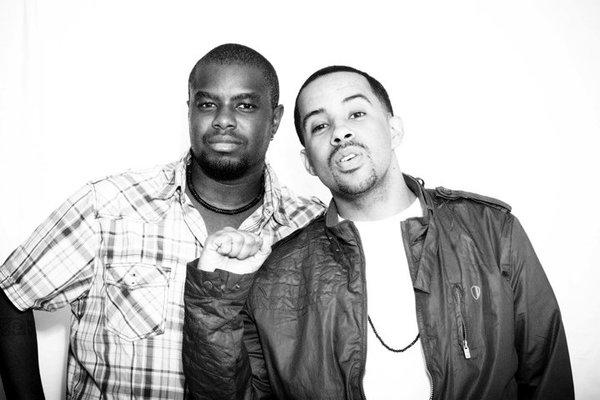 Do you remember the days of the Def Poetry Jam? Most Def hosted this hot television series run by rapper and arts lover, Russell Simmons.  It was part of what brought spoken-word poetry to the forefront and launched the careers of many prolific artists like Saul Williams.  Another one of those artists is Issac Brown aka Ise Lyfe, the quintessential Renaissance man recording and performance artist, author, justice advocate, businessman, and social architect. Google him so you can be blown away.  Ise Lyfe has over a decade of experience in performance, writing and education that include TED Talks and is a contributing writer for Huffington Post. The City of Oakland even celebrates "Ise Lyfe Day" on Issac's birthday, December 28.
This genius puts #BlackExcellence to shame and I am honored to be working under his direction in the upcoming production of "Ordinary Magic: A Spoken-Word Opera."  The production is funded through the Jacobs Center for Neighborhood Innovation and will take place at Joan Kroc Theater in San Diego February 3 and 4.
It is a must see. San Diego's top black artists like Kendrick Dial, Cedrice, Wrkless Watson, to name a few, will literally be "killing-it" on stage. Visit the show website for tickets and more information.
But let's not forget the other genius that actually wrote the play, Gill Sotu.  San Diego is his home, and he's an Artist-in-Residence at the Jacobs Center where he has curated major events for the community.  You may have seen him perform at Neo Soul Tuesdays at Onyx Lounge, the Museum of Man in Balboa Park, or the TEDx 2016.
When I heard a spoken-word opera was being created in town, I had to be there.  I connected with Gill through a series of mutual friends and ended up providing the operatic elements in the music score.  A privilege and honor for me, I had to write this article to pay respect. We paused in the middle of rehearsalto have this short profound conversation about this collaboration and give you a taste of what to expect.
In the middle of our rehearsal process, we took a 10 minute break to do this interview.  These two prolific artists collaborate on an epic new contribution to the Theater.
M.J.T: How did you two first meet?
ISE: The first time I met Gill, I was performing at a spoken-word venue 6-7 years ago here in San Diego.  Gill was DJing in the venue and I noticed his sincerity.  He was in the background at the event.  And he reached out to me and asked if I would be interested in helping him start up a venue called "Train of Thought" which eventually became another pillar here in San Diego.  I was living in Oakland at the time and I made the trip to San Diego to perform.  The reason I felt moved to make the trip was because I saw that Gill was doing something new and I wanted to be apart.  We clicked on a personal level. He's a great brother, and we have been rolling together ever sense.
GILL:  Back then, Ise had a show called, "Is Everybody Stupid?"  And it was a solo show and a lecture at the same time and we premiered it at Train of Thought.  We also did his second show Pistols and Prayers and I drove up to Oakland to support him, just as he drove down to San Diego to support me.  He wanted to do the show in San Diego and I helped to produce that show and it went really well.  We kept building with each other from there.  We've always been trying to do another project together and the timing for this project finally lined up.  I sent him a script and he dug it and wanted to direct it.
ISE:  An important part about this story is that Gill told me the entire play in his car in a Target parking lot.  I sat there and listened to the whole breakdown of the play.  Later on, Gill eventually sent me the script, and I was blown away.  One thing I've always felt about Gill, Gill deserves to be one of the people at the forefront of the culture and once I read the play, I really knew what it meant.
GILL:  It's really a labor of love for Ise to be here.  He's running a branding firm and is all over the country and he has carved out the time to be in a city that he doesn't live in.  He's worth much more than we are paying him.  He has a single out called, "Love my Brother," and he really practices what he preaches.  It's really going to turn out to be a beautiful project.  Most people haven't heard of a spoken-word opera, with soul music and an interesting storyline like this.
M.J.T:  Did you both come up with the idea of opera?
GILL:  That's how I got the job here at the Jacobs Center, the idea of a "spoken word opera."  I didn't have a story yet and they believed in me.
M.J.T.:  I'm so inspired by your relationship.  It reminds me of having a soulmate in a way.  What do you most admire about each other that makes working together so easy?
ISE: For me, Gill represents the kind of man that I want to be. We live in an age where everyone wants to be an entrepreneur and humbly, people always ask me advice about that all the time. I always tell folks, go fishing and cut up the fish that you catch and that's what doing business feels like.  We eat fish and chicken all the time, but if folks had to kill the food they ate, most would become vegetarians, just from the emotion of that experience.  Having to become that kind of person came from my experiences growing up.  In business, you have to be able to deal with all levels of the human condition.  As a businessman, I'm most drawn to Gill's goodness.  He's a man, he has a family.  I want to capture Gill's goodness, put it in a reinforced shell and push it into the field.
GILL:  Probably the best way to describe Ise is a "quiet storm."  And, I've never heard him really yell except if he's performing.  I can tell he's been a hustler from the beginning, but like one of those"cool hustlers" that he's playing chess when everyone else is playing checkers.  And, Ise does more and has accomplished more than anyone has known.  At a very young age, he has carved his place in the artistic world and he owns it.  He says he wants to preserve my goodness, and I admire him for his drive and his mind.  He has an insight into people that is deep and he loves to tell fables, kind of like Jesus. LOL. It's beautiful, conversations with us are hardly ever surface, they always go deeper.  And that's something I appreciate about him.
M.J.T.: You are both dynamic artists with multiple talents and skills.  Do you ever feel like it's hard to describe yourself or maintain a solid identity/brand?  Do people criticize you for having so many descriptors in your bio?
GILL:  This is an iPod generation. Nobody listens to one type of music anymore.  A majority of artists dabble in different things.  I really take the time to practice and get better at multiple art forms and I prefer just being called an Artist.  I'm just taking my spirit and filtering it through whatever medium that it is compelled to come out.
ISE: I think if you are truly an artist, you are an artist of your time and you speak to the time and the context that you grew up in.  I was born in 1982 and I was looking around in 1992 at a crack epidemic. And hip-hop was really really starting to emerge, so that influenced my expression. But I agree with Gill.  These are just the different avenues that we choose to express our spirit.  I always tell my staff, the career you choose should be an organized expression of your spiritual self.  That's always the thing that drives me.  Bringing it back to Ordinary Magic, I think what's powerful about this play is that it deals with the times . . . it's true to the people on the ground, what "ordinary folk" are dealing with in day-to-day life. Today, we are dealing with a president that appointed five billionaires to his cabinet.  That's way out-of-touch with what people are dealing with on a day-to-day, and I think our art reflects that.
Click here for tickets to see Jacobs Presents 'Ordinary Magic: A Spoken Word Opera'   
About the Artist:
Gill Sotu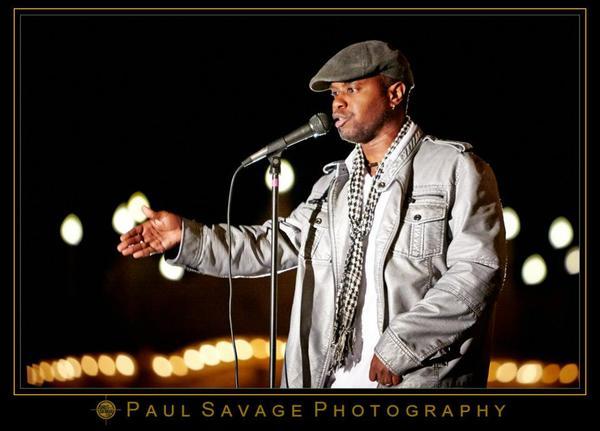 Gill Sotu is the Artist In Residence at the Jacobs Center for Neighborhood Innovation commissioned to write/direct two full length plays.  Gill wrote and performed all the poetic segments to Melissa Adao's dance theatre showcase, "Hip-Hop CabHooray!" Which won an award for Outstanding Production at the 2015 Fringe Fest.  He has opened for Grammy-nominated legend Sheila E, partnered and performed with the San Diego Symphony, has been commissioned to create numerous poetry pieces for the United Way of San Diego, San Diego's Fashion Week, and performed for TEDx San Diego in December 2013 and 2016.
Ise Lyfe
Ise Lyfe is a recording and performance artist, author and educator from Oakland, California living in Los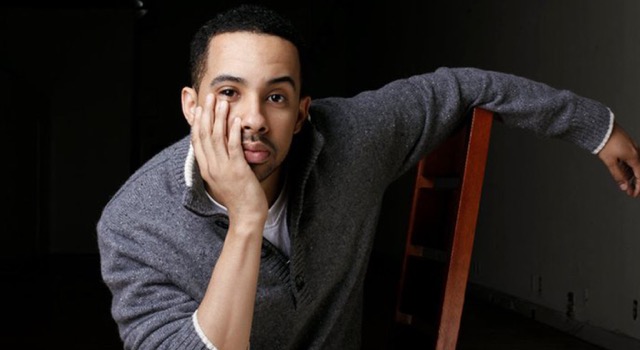 Angeles. As a nationally renowned artist, justice advocate, businessman, and social architect, this young man has over as decade of experience in performance and education that includes HBO Def Poetry Jam and residencies as a guest lecturer at over 50 universities a year. He's a contributor for the Huffington Post and New York Times and his commentary is widely used as educational tools and resources in a number of genres and fields. Lyfe is simply a unique and powerful asset to the artistic and human rights world.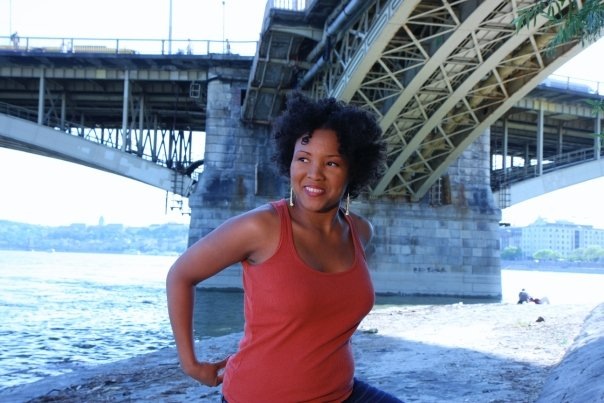 Malesha Jessie Taylor is a vanguard artist and founder of museSalon Collaborative, an arts and culture firm that specializes in projects in activism and social change.  She is a classically trained opera singer, with a Masters in Vocal Music from the Thornton School of Music at USC. Malesha has performed with the Los Angeles Opera, the Hollywood Bowl Orchestra, the Boston Pops Orchestra, the San Diego Opera, and the San Francisco Opera. Malesha's projects include "Guerrilla Opera," which was filmed and selected for the 2013 exhibition, "Cultural Fluency: Engagements with Contemporary Brooklyn," at the BRIC Rotunda Gallery and again at San Diego Museum of Man in 2016. She has become a thought leader in using creativity to address inequity, and using art as a tool for activism. Malesha's work has published about issues of equity and diversity within the arts sector. Her essay on diversity and community engagement was published by HowlRound and she was also a panelist at the Yerba Buena Center for the Arts, ArtChangeUS: REMAP, which is apart of the national platform, Arts in a Changing America.  Visit her website at www.musesalon.org.  Contact: [email protected]