Since it's #nationaldonutday, we'd like to introduce you to three black owned donut shops where today, the sign in the window will most likely say SOLD OUT!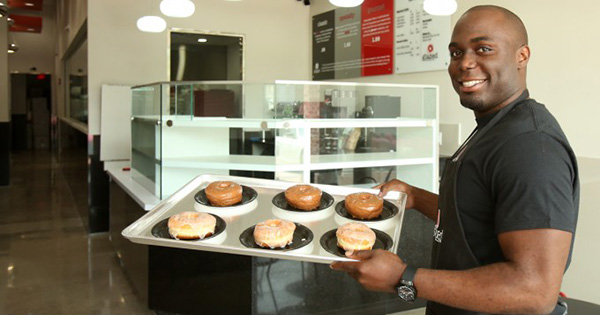 First, there's Nigerian American, Edose Ohen, owner of Glazed The Doughnut Cafe, is the Houston area's first Black-owned 24 hour donut cafe. He started the business back in 2014, and now he has two locations in the city serving handmade glazed donuts, glazed sandwiches and gourmet coffee. Ohen says the idea came to him during a marketing course he was taking while earning his MBA at the University of Houston's Bauer College of Business. The program he was in focused on identifying and segmenting markets, and required students to put the learning into action by assessing the viability of a proposed business concept. According to Ohen, the donut business is still very strong, he has no plans of giving that up any time soon!
For more details about Glazed The Doughnut Cafe – located at 1333 Old Spanish Trail, Houston, TX and 13429 Briar Forest Drive, Houston, TX – visit www.eatglazed.com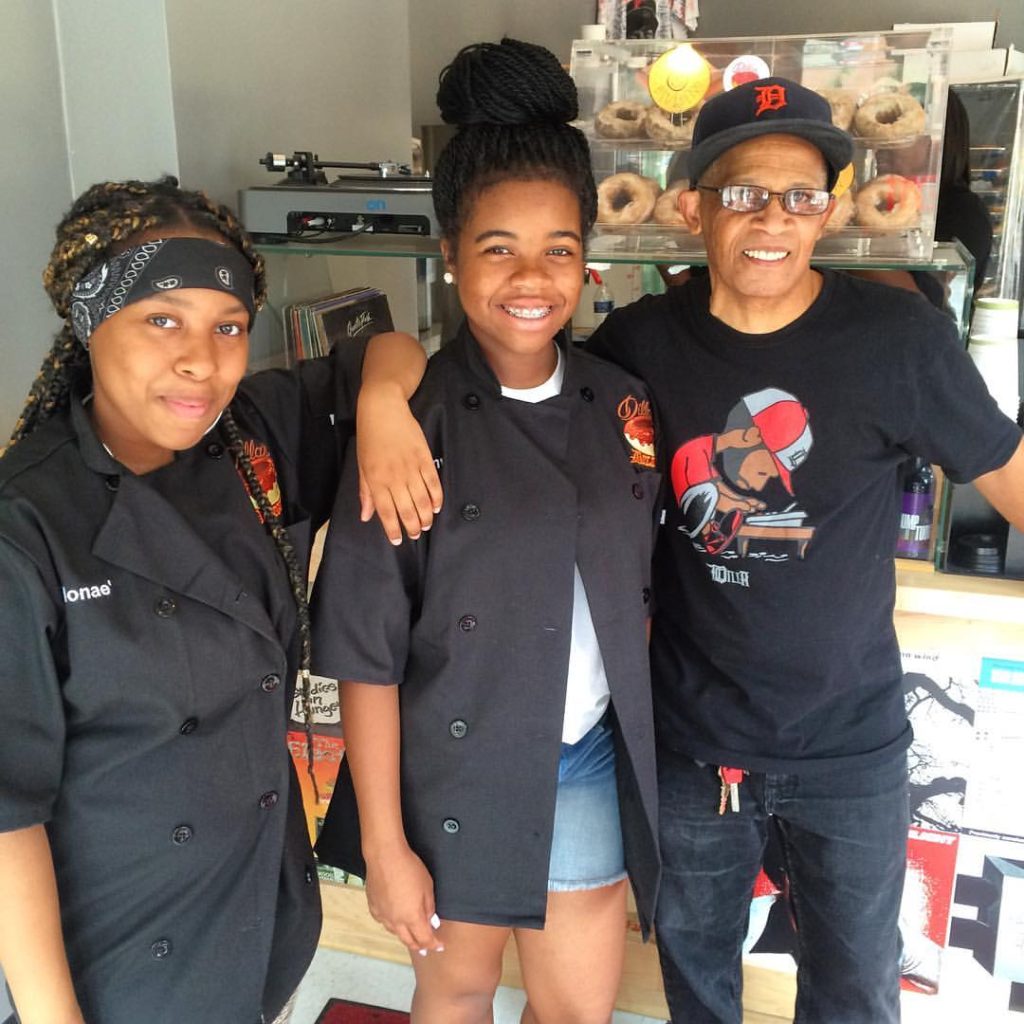 Our second find is Dilla's Delights, located in a tiny pizza slice-shaped space on the first floor of the Ashley Building, in Detroit, Michigan. Dilla's Delights is the brainchild of Herman Hayes, uncle of the late hip hop legend J. Dilla, who died of a rare blood disease in 2006 just three days after releasing the critically acclaimed album "Donuts."
According to Hayes, Dilla used to live in the building, not far from where Dilla's Delights is located. J. Dilla, born James Dewitt Yancey, worked with the likes of The Roots, De La Soul, A Tribe Called Quest and others during a short but brilliant career as record producer and rapper. Although he was known to keep to himself, Dilla was not shy about his love for doughnuts. Hayes, known to many as "Uncle Herm," fed that love as a baker for Dawn Donuts, the former Flint-based doughnut chain. For now, Hayes makes Dilla's Delights' 10 to 15 doughnut varieties himself from 100% organic flour out of the Avalon International Breads commercial kitchen. When you're in Detroit be sure to check out Dilla's Delights located at 242 John R. Street in Detroit-Dilla'sDelight.com.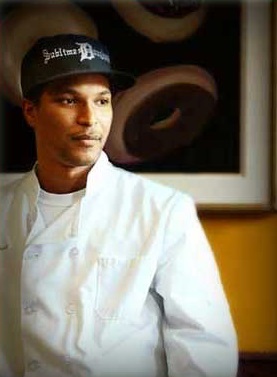 Third, is the creative mind behind the Sublime Doughnuts and bakeshop concept, Founder & Creative Director Kamal Grant. It all started out when an executive from Dunkin Donuts visited Grant's high school foodservice class and discussed his trips to the doughnut research and development lab to taste the experimental treats.  Needless to say, he was quite impressed.  After graduating, Grant joined the Navy and used his enlistment as an opportunity to pursue his dream of becoming a world-class baker. Serving as a baker among the E4 – 3rd Class Petty Officers on the USS John Young, Grant's cinnamon rolls quickly gained the praise of his shipmates. "While traveling around the world in the Navy, he learned that pastries weren't just about baking; they also represented culinary art.
Sublime doughnuts have two locations in Atlanta, GA and one in Bangkok, Thailand. Visit SublimeDoughnuts for more information on locations.