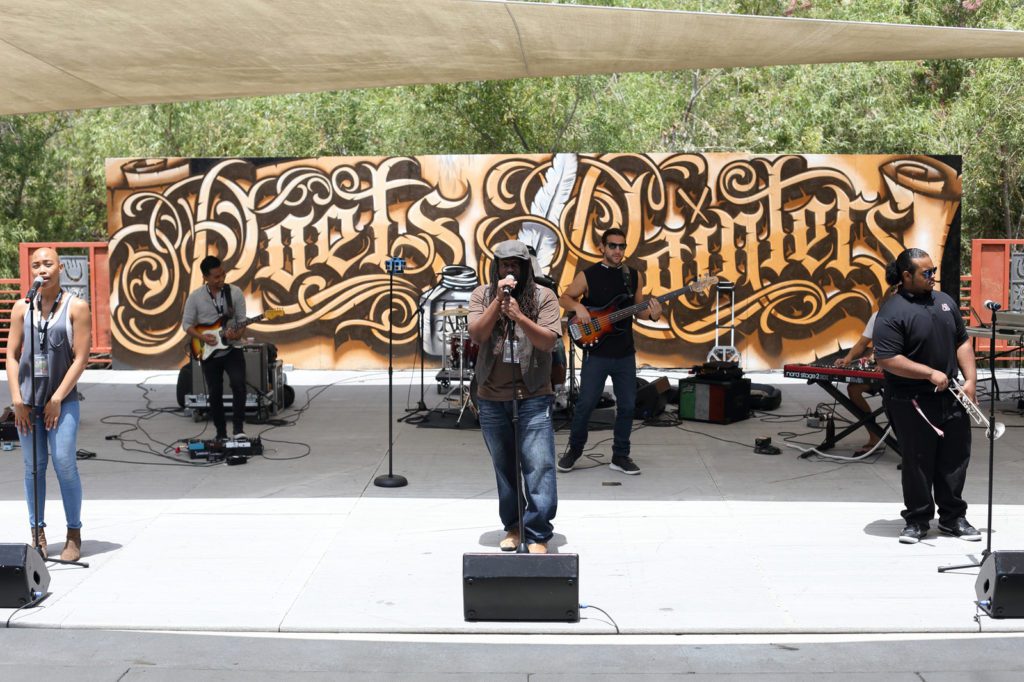 Back by popular demand, the Jacobs Center for Neighborhood Innovation brings back Poets & Painters, a free, spoken word, music, and graffiti art festival. This dynamic festival will take place Saturday, June 24, from noon to 5pm at the Market Creek Amphitheater (310 Euclid Ave., San Diego, CA 92114). Free parking will be available at the Joe & Vi Jacobs Center (404 Euclid Ave., San Diego, CA 92114).
Poets & Painters will highlight renowned local and national artists. Featured spoken word artists include the Jacobs Center's artist-in-residence, award-winning poet, and playwright Gill Sotu.
Featured graffiti artists include the internationally recognized Writerz Blok, DYSE One, and HASL. The festival will also feature an all-star lineup of performances by The Filharmonic, JerVae, Lyrical Groove, Dairrick Hodges, Ric Scales, poet Alesha Wise, and DJ Redlite.
Storytelling will be featured throughout the event, including by artists Alyce Smith Cooper and Kalif Price, along with a special telling of Ancient Stories of the Indigenous People of the Americas.
In addition to lively performances, Poets & Painters will host several competitions and activities throughout the afternoon, including a Poetry Slam with $500 in cash prizes, a graffiti battle, an artist black book battle, and a children's storytelling area. Local food vendors will be on hand serving up the flavors of Southeastern San Diego.
Poets & Painters is funded in part by the National Endowment for the Arts, the City of San Diego Commission for Arts and Culture, San Diego City Council District 4, San Diego City Council District 6, County of San Diego and Hitachi Data Systems.