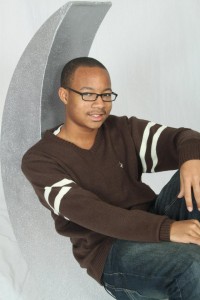 Meet C.E.O. and President of Bledsoe Technologies, 15-year-old Jaylen Bledsoe, of Hazelwood, Mo.
Three years ago, Bledsoe started his own tech company, Bledsoe Technologies, LLC, which is now one of the fastest growing youth-led companies in the nation.  According to source KTVI, the St. Louis based company's net worth is $3.5 million.
Bledsoe credits his mentor Scott Schnuck, CEO of the St. Louis region's largest food chain, Schnuck Markets, for encouraging him to always take risks.
Currently a sophomore in High School, Bledsoe has set his sights on attending college with Harvard as his first choice.
Bledsoe also serves as a Board of Director for the National Youth Rights Association in Washington, D.C.
Sources: Clutch Magazine and Huffington Post