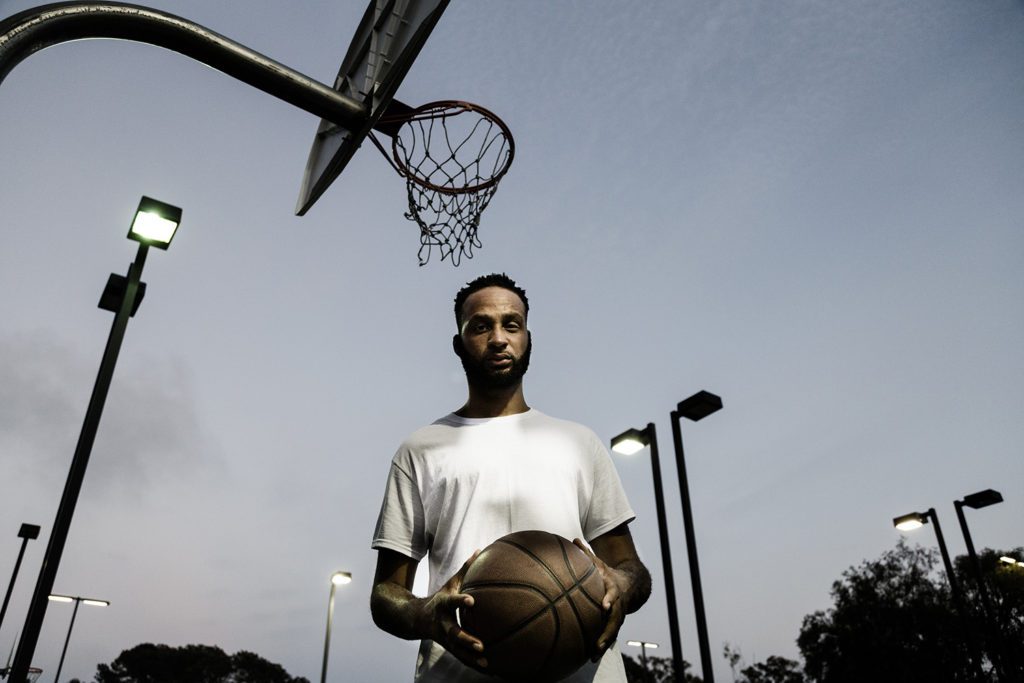 La Jolla, CA —  La Jolla Playhouse announces the latest presentation in its acclaimed Without Walls (WoW) series: The Bitter Game, a reprise of the acclaimed 2015 WoW Festival theatre piece, created, written and performed by UC San Diego M.F.A. graduate Keith A. Wallace, co-created and directed by UC San Diego Theatre & Dance faculty member Deborah Stein. Presented in association with the Jacobs Center for Neighborhood Innovation, the show will run October 4 – 9 at Jacobs Center affiliate, Writerz Blok, 5010 Market Street, San Diego.
The Bitter Game blends verse, prose and 'shit-talkin,' into a stirring commentary that begs the question, what does it mean to survive while Black in America? This solo work, ripe with pain, poetry and laughter, examines the relationship between a young man and his mother as each struggles to protect one another from that which seems inevitable. Commissioned by the Playhouse, The Bitter Game explores the question of police agency and excessive force, the ripple effects of vicarious trauma in communities of color, and the value of Black lives in this country.
A major hit at the 2015 WoW Festival, The Bitter Game was praised by the San Diego Union-Tribune as "the festival highlight… The searing, well-honed one-man show is a fast-paced  five-act drama that is sure to have a future life in other cities."
"In light of recent events – not to mention our current election environment – Keith's potent, immersive work couldn't be more relevant. He earned tremendous acclaim for the piece at our WoW Festival last October, and we're proud to partner with the Jacobs Center for Neighborhood Innovation to bring this singular theatrical experience to a dynamic new location," said Playhouse Artistic DirectorChristopher Ashley.
"The epidemic of excessive police force addressed in the play affects communities of color and all Americans. It's not an easy conversation to have, but having the support and encouragement of the Playhouse staff from day one has been integral to the success of the project," noted Wallace.
"From the beginning, the Jacobs Center has used arts and culture as a key element of our community engagement. The Bitter Game is both powerful and timely, and we look forward to this new partnership with La Jolla Playhouse," said Angela Titus, Executive Vice President, Jacobs Center for Neighborhood Innovation.
Tickets ($10/$15) are available at LaJollaPlayhouse.org or (858) 550-1010. All performances take place outdoors at 7:30pm. Patrons are advised to wear comfortable walking shoes. Free parking is available at Writerz Blok and the Jacobs Center for Neighborhood Innovation (404 Euclid Avenue), a 5-minute walk from Writerz Blok.