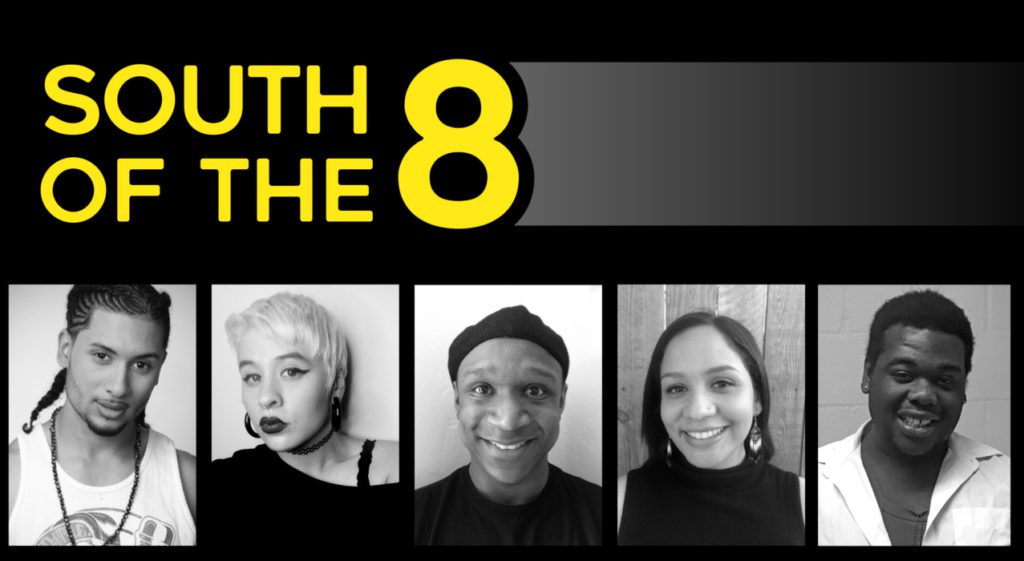 La Jolla, CA — La Jolla Playhouse announces a collaboration with the acclaimed theatre group Ping Chong + Company to develop and present South of The 8, a brand-new, community-engaged piece, created with and performed by a group individuals living in neighborhoods south of the I-8. Scripted by Sara Zatz and Daniela Rivera and directed by Sara Zatz, South of The 8 will have three public presentations on Friday, March 31 at 7:30pm and Saturday, April 1 at 2:30pm and 7:30pm at the City Heights Performance Annex (3795 Fairmount Avenue). Tickets are $15 and are available online at LaJollaPlayhouse.org or by calling (858) 550-1010.
South of The 8 is a fascinating, interview-based work that explores issues of culture and identity in a specific local community, breaking down stereotypes by sharing the rich and diverse the stories of the people who live there. Following an intensive interview process, five individuals from neighborhoods south of the I-8 were selected to work with Ping Chong + Company and the Playhouse to create and perform an "opera for the spoken word," based on their own narratives. This moving, non-traditional theatre piece showcases the real-life stories and experiences of individuals from a variety of backgrounds, shining a light on the unique character and communities South of The 8.
The presentation of South of The 8 is part of Ping Chong + Company's Undesirable Elements series. Since 1992, there have been over 50 productions in the series in communities around the United States and abroad. The development process for this piece included an extended community residency during which Ping Chong + Company Associate Director Sara Zatz and collaborating artist Daniela Rivera conducted interviews with potential participants. These interviews formed the basis of a script that weaves cast members' experiences together in a chronological account touching on both political and personal events. The script is performed by the interviewees themselves, many of whom have never before spoken publicly.
For more information visit LaJollaPlayhouse.org.