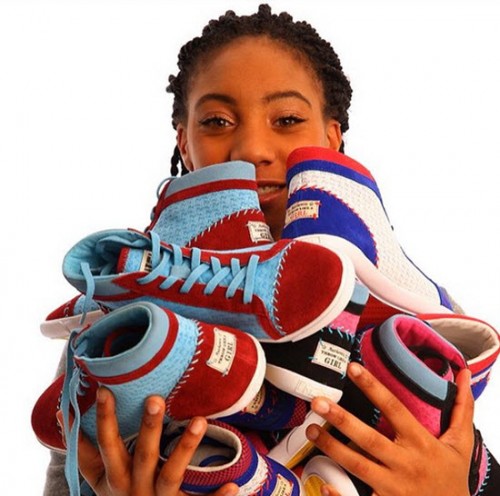 Remember the 13-year-old little league star Mo'ne Davis, the little league star whose fast pitch made her the first girl in Little League history to pitch a shut-out?  How can we forget.  This little lady is a beast, on and off the field.
M4D3, in connection with organization Because I'm a Girl, will release a line of limited edition Mo'ne Davis-designed sneakers and donate 15% of proceeds to impoverished girls around the globe.
"I never thought at the age of 13 I'd be a role model, but having young girls look up to me is pretty cool," Davis said. "If I can inspire them to reach their goals, that would be even cooler. Designing shoes with M4D3 is exciting and I wanted them to support Because I am a Girl to help girls and give them a chance at a better future."
You go Girl!