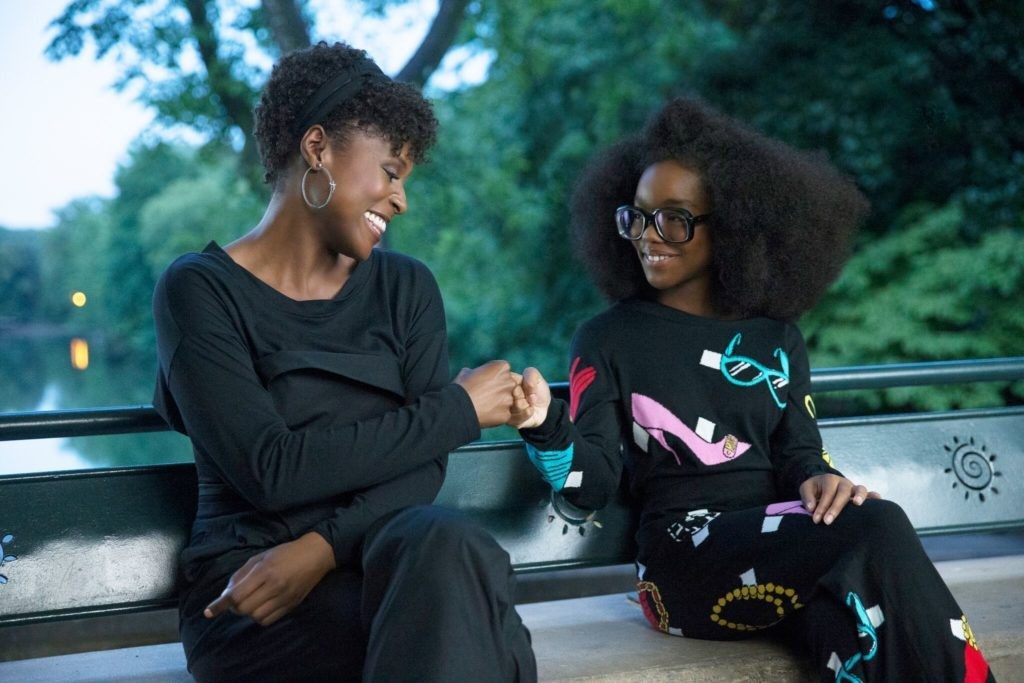 The trailer for the movie "Little" dropped and we couldn't be more excited!
Hey, #BlackGirlMagic, hey!
The 14-year-old Black-ish actress, who will star alongside two of Hollywood's most talented and powerful women in Black Hollywood, Issa Rae and Regina Hall in the body-switching comedy, said that the film was inspired by the movie Big, which she watched at the age of 10.
"It was one of my most favorite films growing up," Martin said of the Tom Hanks classic. "After the Season 1 finale of Black-ish, we told Kenya Barris about it, and he called Will [Packer] and said: 'Yo, you know the girl who plays Diane on Black-ish? She has this dope idea!'"
Little is directed by Tina Gordon, who wrote two beloved black classics, "Drumline" and "ATL." Gordon also co-wrote the screenplay with Tracy Oliver adding to the shortlist of black female directors.
The trailer for the comedy was released yesterday (Jan. 9), and has everybody talking including us. We couldn't be more happier for "Little" written by, directed by and starring all of that #BlackGirlMagic.
Little will hit theaters on April 12.  Click here to check out the trailer.