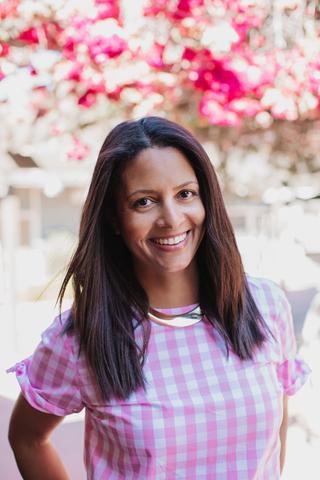 When it comes to eating sweets let's be honest, the struggle is real. It's hard when something sooo delicious enters your mouth and hits your taste buds— you just want more and more and more. Before you know it you've eaten an entire box of sugary cookies made out of refined sugar, flour and butter, all of which are among the unhealthiest ingredients in our diets. Fortunately, there are sweet tasting options that can help minimize the negative effects on health.
Just ask vegan Maya Madsen, a former fitness professional, now owner of Maya's Cookies. Inspired by her profession in the fitness industry, Madsen became a vegan 10 years ago. Admittedly, she loves to eat and has always been a healthy eater. Even so, her eating habits evolved into becoming a vegan during her 30-year career as a fitness professional, since nutrition is a big part of the fitness industry.
As a mother of three boys, frustrated with the lack of healthy dessert options, Madsen didn't want to send her kids to school with junk so she made their cookies. When the boys would share with the other kids, the response was overwhelming. Much to her surprise, she would get mobbed by the kids at school for her cookies.
I guess you can say Maya's Cookies were a hit!
"Not all sweets that are plant based are bland tasting," Madsen explained acknowledging that vegan doesn't always mean tasteless. "There are so many plant based foods that are delicious."
Madsen became the sought out baker and supplier of cookies for kids school parties and special events which is what inspired her to launch Maya's Cookies in 2015. When she told her middle son, Ryan, a finance major in college at the University of San Francisco that she wanted to start a cookie business in hopes of becoming the next "Mrs. Fields," he wanted in. Ryan, Madsen says, has always had an interest in being an entrepreneur and was her first unofficial employee, as well as co-founder of Maya's Cookies. She says when he comes home on summer breaks, he spends hours doing market research and all of the details that go along with running a business. Her staff, that she's had to scale up twice, consists of a team of seven, which includes production and a sales team.
The business side of Maya's Cookies is a family affair with her husband Dustin, and their three sons. In addition to Ryan, older son Andrew and the youngest Justin, a high school jr., who works part time during the summer, and wants to pursue an education in business, all help out with whatever is needed.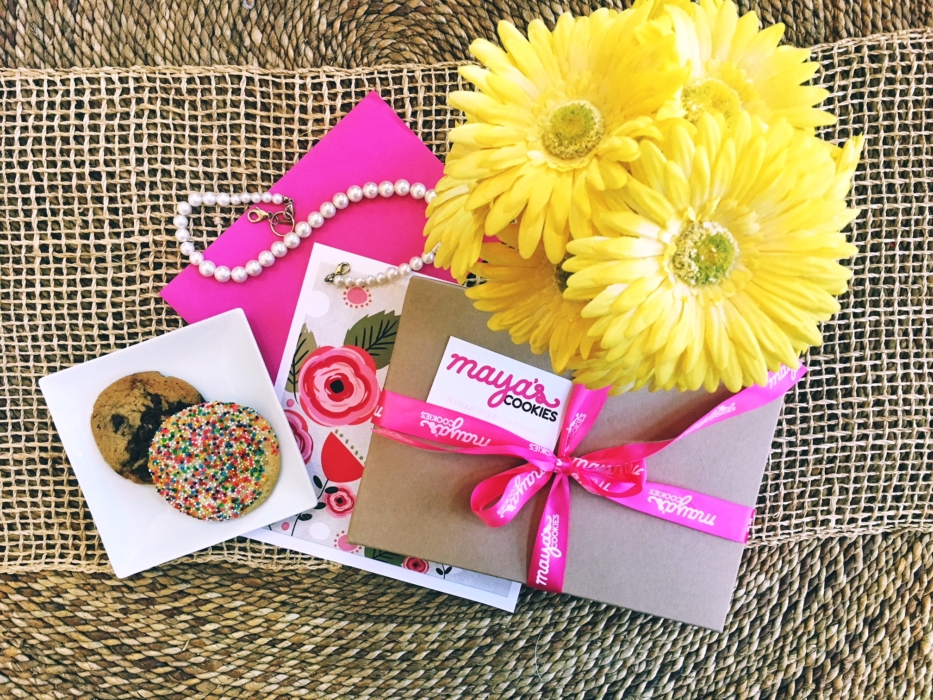 Maya's healthy take on insanely delicious gourmet cookies, made from exclusively plant based, healthy ingredients are available in six flavors: Birthday Cake, Chocolate Chip Smores, Classic Chocolate Chip, Marble Fudge, Snickerdoodle and Stuffed Chocolate Chip. Her products can be purchased throughout San Diego County at nine different locations including Farmer's markets, gourmet coffee shops and bakeries. Click here to purchase.
Although, there are no plans for a brick and mortar, there are plans in the works to sell and distribute the dough. Madsen says that, Maya's Cookies are best when fresh.
Some of the responses she gets when she explains to people that the cookies are vegan are priceless.
"These are the most AMAZING cookies I've ever tasted!" "Wow, they don't taste vegan!" "Well, what's in them?"

Madsen's goal is to reach out to the black community to get the word out that being a vegan doesn't mean giving up foods that you love.

Recently, 49-year old Madsen presented her business to the San Diego Chapter of the Links Organization which she is a member, and passed out cookies. The group raved about how delicious they were. And now, many of the members have signed on to get healthy by participating in a 21-day kick start program through the Physicians Committee for Responsible Medicine.
"There are so many plant based alternatives. People always think I look 25. I tell them, no, I'm 49. It has a lot to do with fitness and eating plant based."
We've heard this time and time again… but it's worth mentioning—Studies show that sugar, in excess, can contribute to the development of diabetes, obesity, and heart disease. There's no cholesterol in plants, only in animals. We congratulate Maya Madsen, as a business owner & creator of delicious Maya's Cookies, for doing her part to educate our community on veganism and promoting a sweet, healthy alternative.
For more information on Maya's Cookies visit Maya's Cookies.com. Click here to keep up with us. Subscribe with The Chocolate Voice!