By Shanda Pierce
So by now all you foodies & reality TV fanatics out there are probably all caught up with Season 9 of MasterChef, from all the tears, to Gordon's intensity, to the chefs excitement from not being eliminated — this season is jam packed with tons of emotions. It's also one of the few seasons where there are SO many black chefs in the top 24 representin'!!
I recently got to chat with Ashley Mincey about everything from her experience on the show, to us laughing about me not being able to cook. PS, she gave me recipes so anyone else who's like me can whip up something specially created by a MasterChef finalist. Check out the interview below!
ASHLEY MINCEY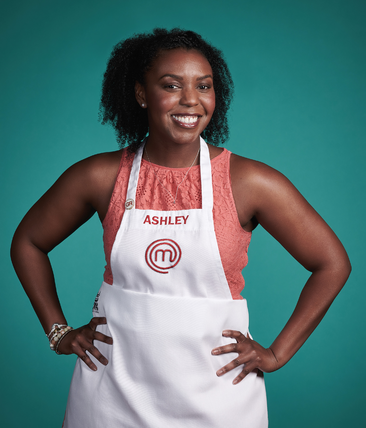 TCV: What's it like having Gordon as your mentor?
AM: (she laughs) Having Gordon as my mentor is fascinating, I've looked up to him for so many years and his level of expertise is awe inspiring. His tough love comments are a right of passage because he is super passionate!
TCV: What's something that you want the viewers to know about you that hasn't been said on the show?
AM: I love to travel and because I've gone abroad to several different countries, it's influenced a lot of my cooking. I feel that as a black woman, we sometimes think that we won't be accepted in other countries but my experience, especially through the culinary world, has been nothing but great. From going to France, Italy, England and more, I feel like it has really shaped the way I cook.
TCV: Say you hypothetically win MasterChef – what are you going to do next?
AM: (she sighs in excitement) It's my dream to travel more and to create authentic cooking experiences. I hope that me winning can help bring more of these to the forefront of the industry—something like having a Senegalese woman teach people how to make Maafe.
TCV: And lastly, what's a simple recipe that you can give our readers?
AM: Ohh! Vegan ganache truffles are super easy to make:
Ingredients:
Coconut cream or milk
Chocolate bar
Powdered sugar
Pecans
Coconuts
Heat up the milk slightly and add in chocolate
Take it off the heat and let the chocolate melt for 30 seconds
Stir it together and set in fridge for about an hour or more
When it's done, roll the hardened truffles in to balls and roll them in either pecans or coconuts
You can follow Ashley on Twitter @enviebymincey
MasterChef airs Wednesdays of FOX.
---
Contributing writer Shanda Pierce brings a world of personality, comedic charm and a soft uniqueness to The Chocolate Voice family. When she's not working with The Chocolate Voice she's planning events for her company @AvenueSix Events.
Click here to keep up with us.  Subscribe with The Chocolate Voice!