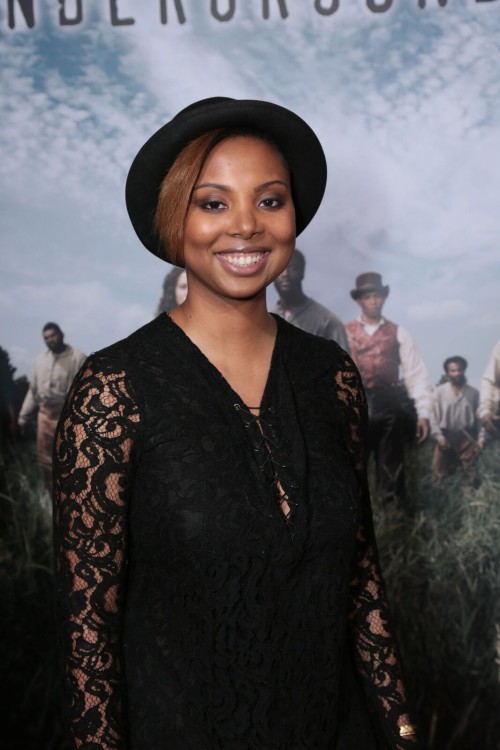 Meet Misha Green, co creator of "Underground" premiering tonight on WGN. This incredibly talented thirty-something year-old personifies the hashtags #Blackgirlmagic, #Blackgirlsrock, in social media land that inspire and uplift women of color, because she's awesome and, we're so proud of her!
Working her behind the scenes magic, Green started out writing for shows like NBC's Heroes, FX's Sons of Anarchy and Spartacus: War of the Damned. She then developed those experiences into an opportunity to write and produce "Underground," the first major scripted drama taking the Underground Railroad as a setting, with her former Heroes writer Joe Pokaski, who was also one of the comic-book drama's executive producers. The series explores the strategic planning centered around slaves on a Georgia plantation, plotting their escape 600-mile escape to freedom assisted by abolitionists, black and white.
Once WGN signed on for Underground and the momentum built, Green and Pokaski were able to draw super TV director Anthony Hemingway (The People v. O.J. Simpson and Empire) and executive producer John Legend.
Trust us on this one, tonights premiere of "Underground," on WGN America, is a must see.  "Underground" airs tonight on WGN, check your local listing.