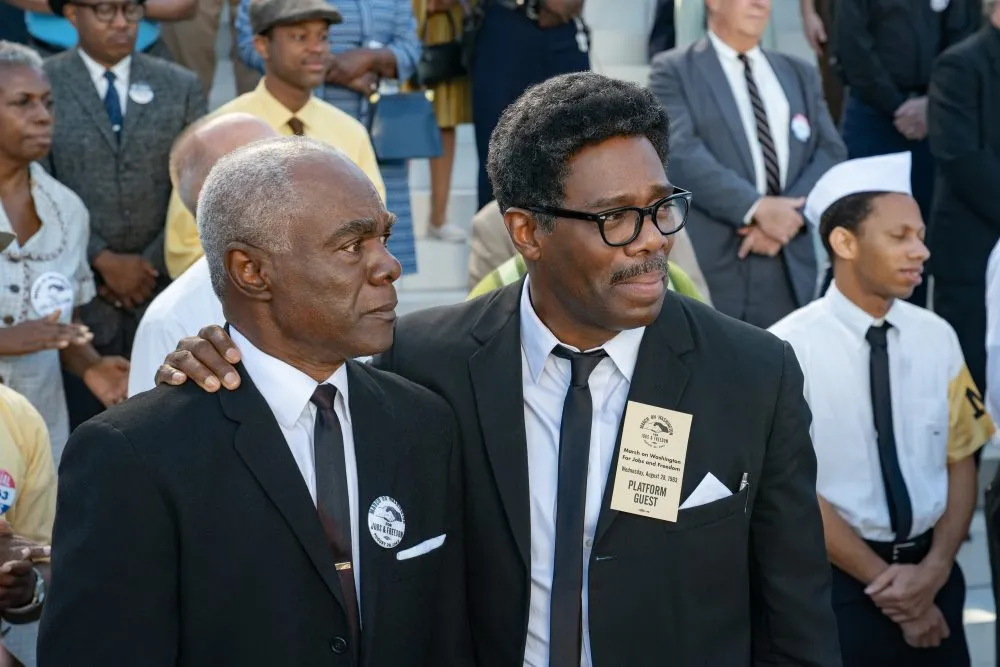 On the 60th anniversary of the March on Washington, Netflix has dropped the first trailer for the upcoming Bayard Rustin biopic, 'Rustin,' which stars Colman Domingo.⁠ In the trailer for "Rustin" which explains how civil rights leader Bayard Rustin defied the odds to plan the historic event.
On Aug. 28, Black, white, young, old, rich, working-class, poor will descend on Washington D.C.," Rustin, portrayed by Emmy winner Coleman Domingo, says early in the clip, which chronicles the events leading up to the historic march.
As Rustin prophesied, on Aug. 28, 1963, more than 250,000 people gathered near the Lincoln Memorial and millions more watched on live television while Reverend Dr. Martin Luther King Jr. delivered his "I Have a Dream" speech. The march is remembered as one of the greatest peaceful protests in history, but Rustin's story has gone largely untold.

Directed by DGA Award and five-time Tony Award winner George C. Wolfe and starring Emmy Award winner Colman Domingo, Rustin shines a long overdue spotlight on the extraordinary man who, alongside giants like the Reverend Martin Luther King Jr., Adam Clayton Powell Jr., and Ella Baker, dared to imagine a different world, and inspired a movement in a march toward freedom.⁠
In select theaters in November, and on Netflix November 17.
Click here to check out trailer.
⁠