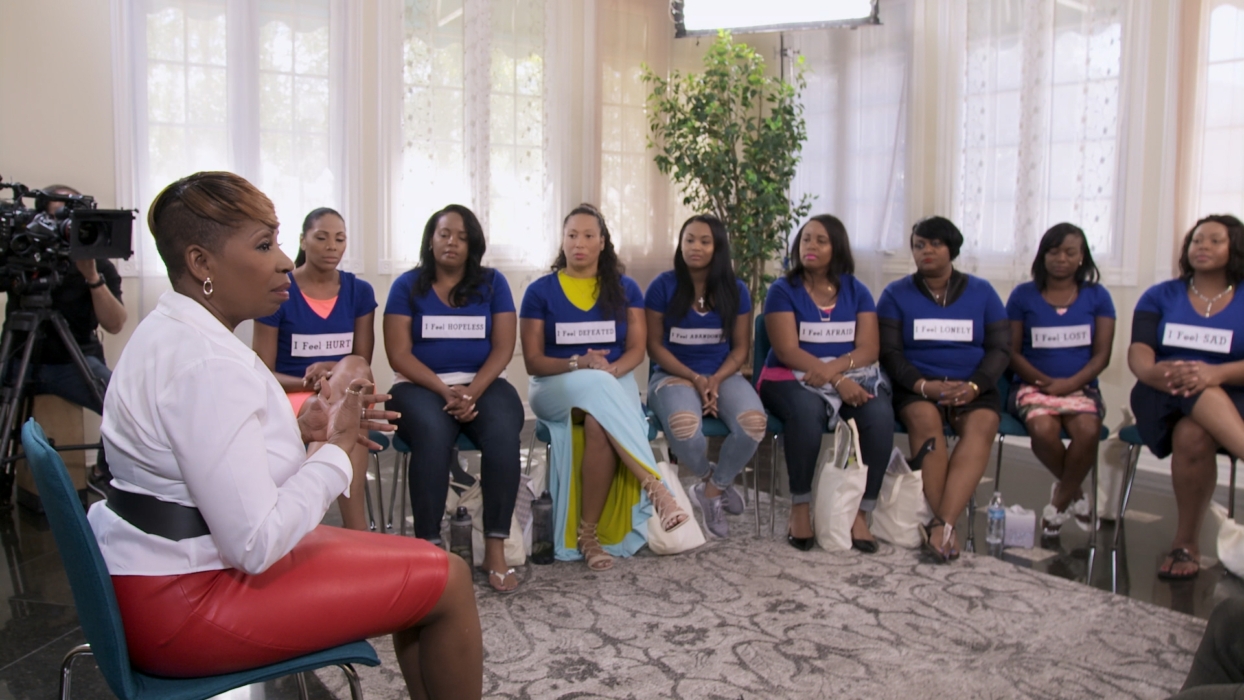 Is Iyanla actually going to fix some lives this time?  Well, we hope so DMX! (SMH)
In an all-new season of OWN's award-winning series "Iyanla: Fix My Life" will return with an emotional four-part, multi-week episode when spiritual life coach Iyanla Vanzant invites eight women to move into a "House of Healing" to dispel the myth of the "Angry Black Woman" and address the misperceptions sometimes associated with African American women, their behavior and ultimately their cultural identity.
The women include a single mother, several victims of child abuse, and a set of twins, one of whom was attacked by an ex-boyfriend.
In the four-part season premiere (airing Sept. 10, 17, 24 and Oct. 1 at 10 p.m. ET/PT each week), Iyanla aims to prove that the "Angry Black Woman" stereotype is inaccurate, untrue and dangerous. The women, who struggle with abusive pasts and abandonment, are provided with the opportunity to be heard, as together with Iyanla, they examine their feelings and misguided pain in order to move past these underlying issues and create positive patterns of communication.
"Iyanla: Fix My Life" premieres on Saturday, September 10 at 9:00 p.m. ET/PT on OWN: Oprah Winfrey Network.
Be sure to check it out.  Let us know what you think about the topic of "Angry Black Woman".