Move over Maury Povich: Detroit native, no nonsense paternity court judge Lauren Lake's court is now in session.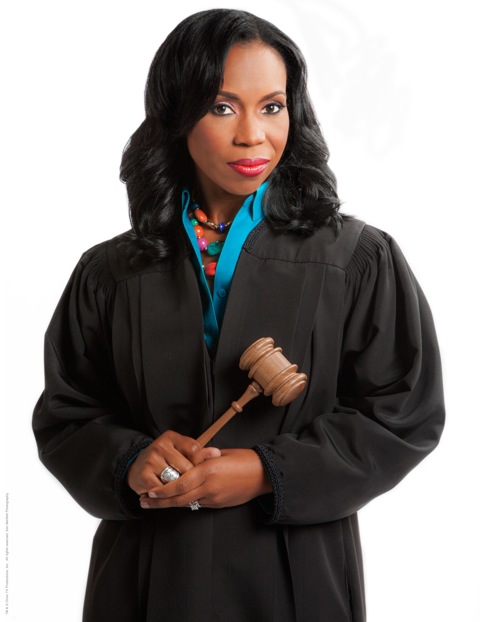 The Chocolate Voice caught up with the new  court television star at the 2014 Image Awards Nominee luncheon where she served as co-host along side Roland Martin, to briefly discuss her new nationally syndicated half-hour daily courtroom show, Paternity Court with Lauren Lake.
When we asked how she knew law was her passion, Lake says, "I knew that law was a natural path for me because, I was always a believer in the underdog. I try to get people to think outside of the box.  For me it's about giving a voice to the voiceless.  It's about the justice system and helping people move forward in their lives even after they've made mistakes. It's about empowering our children with the truth."
Paternity Court with Lauren Lake  airing on Wednesday, February 19, examines a paternity case involving Creadel "Red" Jones, an original member of the smooth vocal quartet, the Chi-Lites.  The Chicago-based quartet scored eleven Top Ten R&B hits including "Have You Seen Her" and "Oh Girl."
In this case, an Illinois-based woman is in court trying to prove she is the Jones' biological daughter and is therefore entitled to share in the group's royalties.
Lauren Lake is a licensed attorney, TV host, relationship expert, life coach and motivational speaker. Lake co-founded the Women in Entertainment Empowerment Network (WEEN), which promotes the positive portrayal of women in entertainment and society through nationwide mentoring and outreach programs for young women. An accomplished musician, entertainer and all-around creative spirit, Lauren has sung background for platinum selling artists like Jay-Z, Mary J. Blige and P. Diddy and was host and designer on HGTV's Spice Up My Kitchen and Showdown champion for two consecutive years.
Be sure to check your local listing for Paternity Court with Lauren Lake at http://www.paternitycourt.tv/station-finder.php.