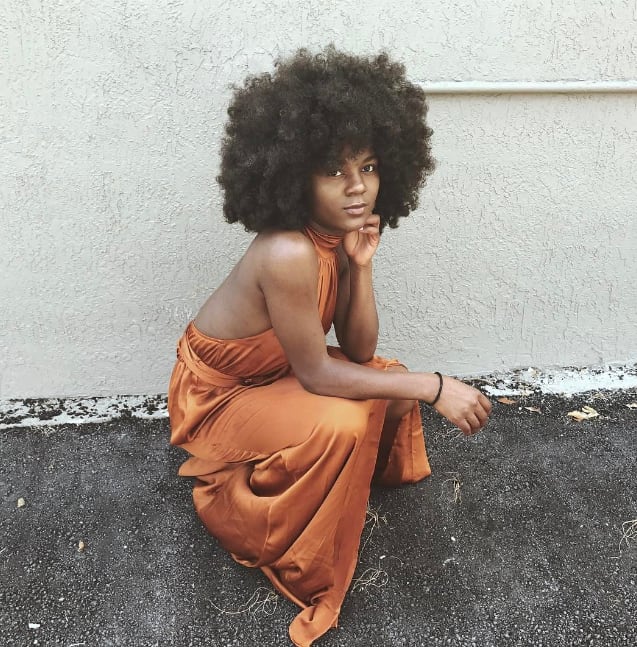 We're certain that by now, many of you have heard the name Mimi Mbah, and how she was trolled on social media because of the color of her skin. And,  hopefully you read the aspiring models beautiful response to her hater.
It all started last week, when some of Mimi's photos were shared by @_AFRICANS_, a Twitter account that celebrates melanin. Read the Tweet here:
One of our readers was so moved by Mimi's beauty and confidence that he wrote a poem dedicated to her, and and all of the beautiful Black Women.
BLACK WOMAN
Created with grace and elegance she is the epitome of love personified. 
Her intelligence and beauty is captured on the moon with each breath she takes.
She optimizes her walk with the strength of her curves as she weakens hearts.     
Her hieroglyphic moves caused the rector scale to register a global warming on earth. 
Sexy and brilliant with the eyes of diamonds she persuades the sea to disappear. 
Holistic and blessed she arrives from her destination of compassion as the world turns.
Her dreams are from the Sphinx that calculated knowledge within the mind of ancient times. 
Integrated with the atmosphere of time she educated minds of illiteracy. 
Her destiny is the throne of sophistication as time processed her freedom.
Heroic with words of collaboration in unity, she disposes the heretic of seen but not heard.
Powerful and soft she amends the classification of under achiever. 
Truth and courage is her staff of modulation that grows within her salutation.
Her freedom train ascended the highway of her nobility and she proclaimed her democracy. 
Her mind is her declaration of independence; her spirituality is her weapon; I am a black woman of excellence.
Written by Theodore Mosley
April 4, 2017