We cannot wait to try out this shrimp and grits recipe courtesy of CLEO TV and Just Eats with Chef JJ.

Ingredients
4 cups coconut milk
1 cup yellow stone cut grits
1 teaspoon sugar
Kosher salt
Fresh cracked black pepper
2 sprigs thyme
2 sprigs rosemary
Butter
1 Lime, juice and zest
12 Carabineros Prawns (or jumbo shrimp)
Grapeseed oil
Instructions
In a medium saucepan add the coconut milk and bring to boil. Slowly stream in the grits while whisking.
Add the sugar, thyme, rosemary,butter, and lime zest and stir to combine. Let the grits come up to a boil and lower to a simmer and continue to cook, stirring often for about 30 minutes (add a little water to the grits if they get too thick before they are cooked).
In the meantime, skewer three shrimp per stick, keeping the shells on.
Heat a griddle over high heat, drizzle with oil, season the shrimp with salt and fresh cracked black pepper and grill a couple minutes on each side. Remove from heat and serve with a bowl of grits.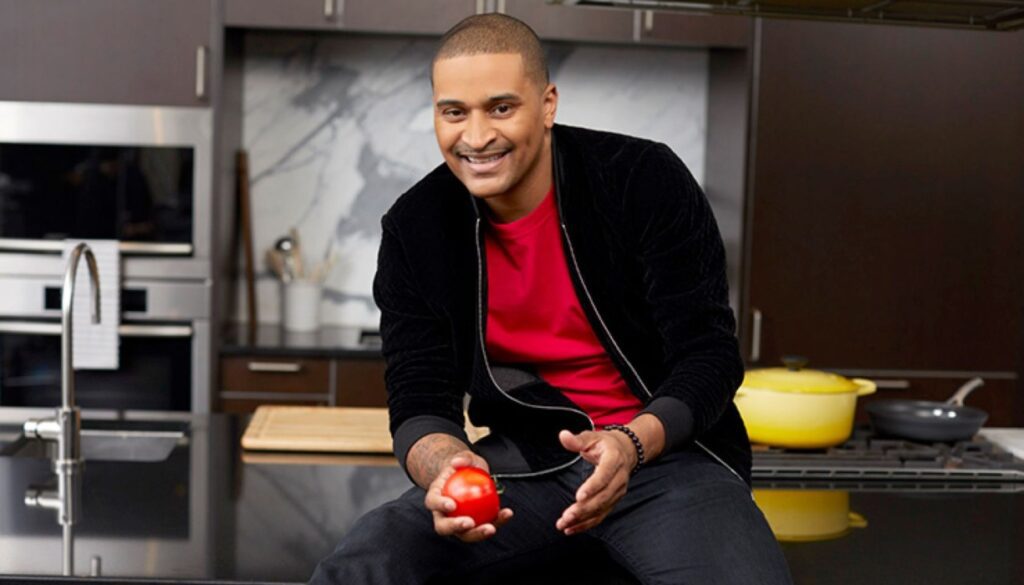 Cleo TV's JUST EATS WITH CHEF JJ is produced by Powerhouse Productions, with Rochelle Brown and Sonia Armstead serving as Executive Producers. Jason Ryan is the Executive Producer in Charge of Production for TV One; Donyell McCullough is Senior Director of Talent & Casting; Robyn Green Arrington is Vice President of Original Programming and Production; and Brigitte McCray is Senior Vice President of Original Programming and Production.
You can watch CLEO TV live without cable with one of these streaming services: Philo, XFINITY Instant TV or Spectrum TV Essentials. Alternatively, you can use the CLEO TV website to watch on-demand CLEO TV content.Sep 10, 2019
Click here to keep up with our stories. Subscribe with The Chocolate Voice!