Looks like the popular hashtag #OscarsSoWhite created by Black Twitter was heard loud and clear!
After taking in a firestorm of harsh criticism over its lack of diversity over last year's award show, today, the Academy of  Motion Picture Arts and Sciences®  announced that they sent out invitations to 683 distinguished filmmakers, artists and executives who represent global film community, and who have made a lasting impact on movie fans everywhere. Among those invited to join the class of 2016 include: 46% Female, 41% People of Color with the youngest being 24 and the oldest 91.
The new class, should each invitee accept the honor, would raise the Academy's percentage of female members from 25% to 27% and members of color from 8% to 11%. The 2016 class includes 283 new international members from 59 countries.
Those who accept the invitations will be the only additions to the Academy's membership in 2016.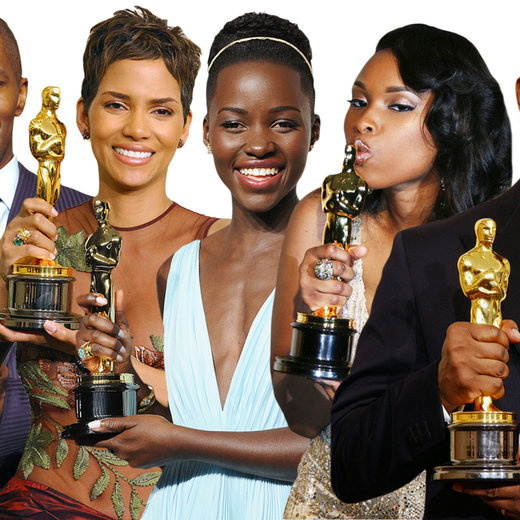 New members will be welcomed into the Academy at an invitation-only reception in the fall.
Check out a partial the list of Invitees:
Actors
Anthony Anderson – "The Departed," "Hustle & Flow"
Chadwick Boseman – "Captain America: Civil War," "Get on Up"
John Boyega – "Star Wars: The Force Awakens," "Attack the Block"
Morris Chestnut – "G.I. Jane," "Boyz N the Hood"
Loretta Devine – "Crash," "I Am Sam"
Carmen Ejogo – "Selma," "Sparkle"
Idris Elba – "Beasts of No Nation," "Pacific Rim"
Vivica A. Fox – "Kill Bill," "Independence Day"
O'Shea "Ice Cube" Jackson* – "Ride Along," "Friday"
Michael B. Jordan – "Creed," "Fruitvale Station"
Regina King – "Ray," "Jerry Maguire"
Nia Long – "Keanu," "Boyz N the Hood"
Nate Parker – "Beyond the Lights," "Red Tails"
Harold Perrineau – "Zero Dark Thirty," "28 Weeks Later"
Anika Noni Rose – "For Colored Girls," "Dreamgirls"
Michelle Rodriguez – "Avatar," "Girlfight"
Tessa Thompson – "Creed," "Dear White People"
Lorraine Toussaint – "Selma," "Middle of Nowhere"
Glynn Turman – "Super 8," "Men of Honor"
Gabrielle Union – "Top Five," "Bad Boys II"
Damon Wayans, Jr. – "Big Hero 6," "Let's Be Cops"
Marlon Wayans – "The Heat," "Requiem for a Dream"
Directors
Ryan Coogler* – "Creed," "Fruitvale Station"
George Tillman, Jr. – "Notorious," "Soul Food"
Sanaa Hamri – "Just Wright," "Something New"
Keenan Ivory Wayans* – "Scary Movie," "A Low Down Dirty Shame"
Check out the complete list here.