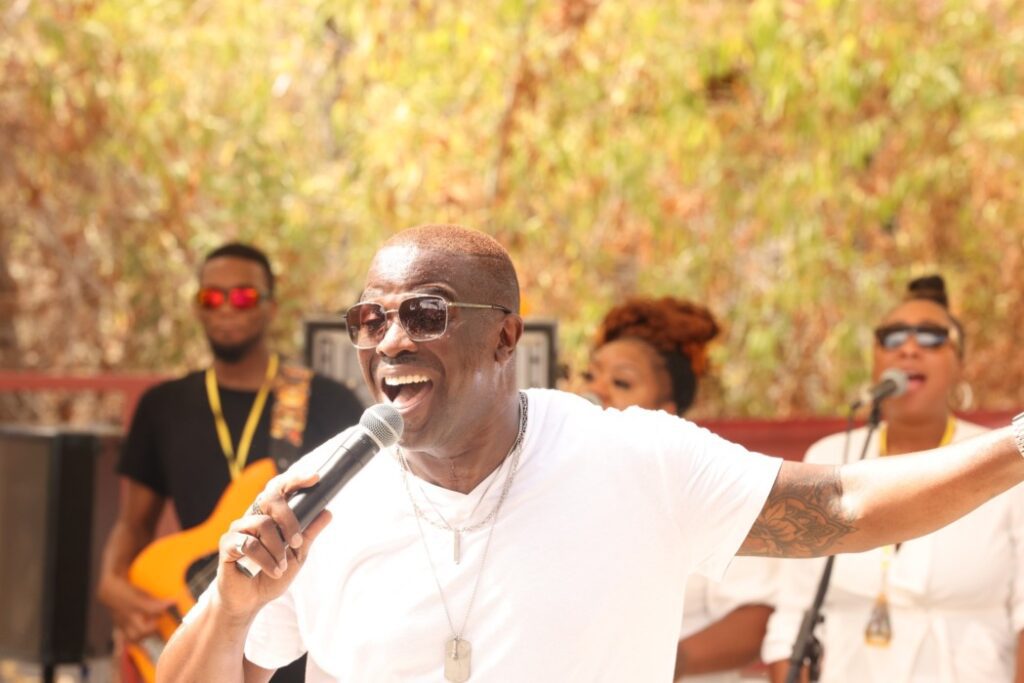 As we close out summer 2022, there's nothing left to say except, if you missed out on Jazz at the Creek, a two-day celebration Labor Day week-end in San Diego, oh well, it's your loss.
In its eleventh year, a surprising announcement was made by long time radio personality Kelly Cole, who's been the host for the past several years that the concert series may not return to this location. We certainly hope this is not the case. Spending Labor Day at JATC has become an event that has resonated with a following of loyal fans who look forward to attending each year.
Held at Market Creek Plaza, the theme "We Are One," brought out some of the best talent in contemporary Jazz, R&B, with a splash of Gospel, was completely sold out. For those who are not familiar with Market Creek Amphitheater, the picturesque venue is situated in an intimate setting in the heart of Southeast San Diego. JATC has grown over the years to not only bring out attendees from nearby communities, but enthusiastic concert goers from Los Angeles, Inland Empire (Riverside County) and Arizona have been spotted in the crowd.
This year on Saturday afternoon, hundreds of attendees braved the heavy humidity, which is not normal for America's finest city to catch the stellar lineup including show opener Erin Stevenson, a powerful and vibrant vocalist out of Houston, and former background singer for Janet Jackson. Following Stevenson and closing out Saturday's lineup was the contemporary sounds of jazz fusion band, Pieces of a Dream, who's celebrating forty years in the music business.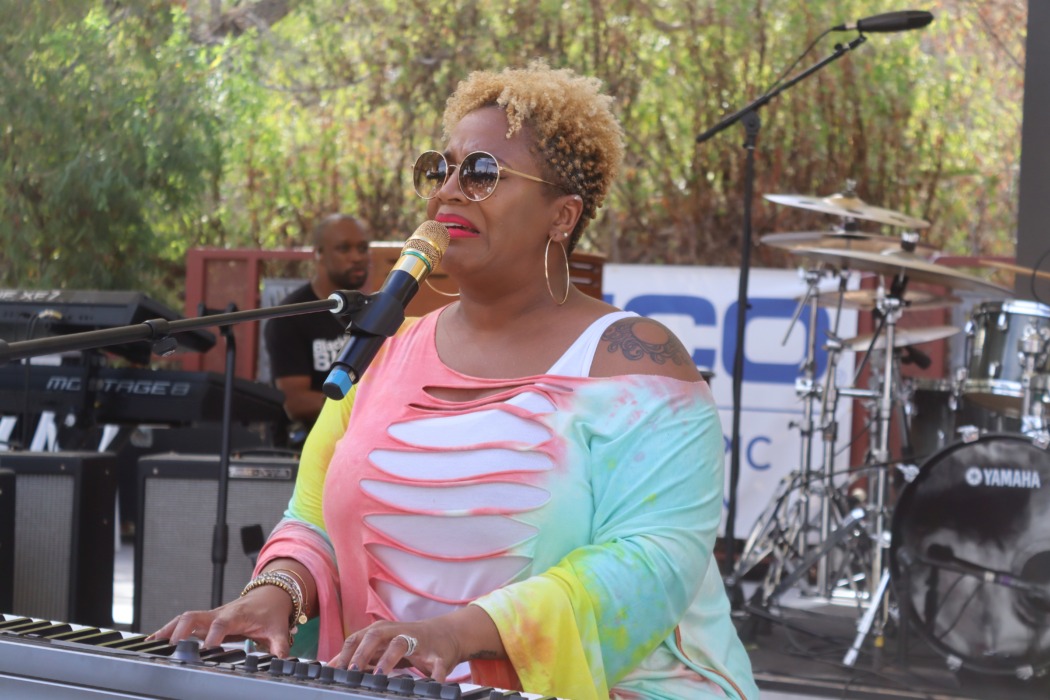 On Sunday, M.A.N.D.A.T.E. Recording artist, Chris White, got the crowd revved up mixing Gospel with R&B. Next up was headliner Avery*Sunshine, a Pennsylvania native, another powerhouse vocalist, songwriter and pianist, whose outstanding band is made up of talented family members. Sunshine's lively performance included hits off of her latest album—
"Come Do Nothing," and ending her set showing off her Gospel roots with a popular Gospel tune, "Goin Up Yonder."
In between sets, popular D.J. John Phillips wowed the crowd with sounds from the past that kept the crowd moving and grooving.
Lastly, Will Downing, known as The Prince of Sophisticated Soul hit the stage. His repertoire consists of signature interpretations of R&B classics like "I Go Crazy", "Wishing On A Star" and "I Try", with original hits "A Million Ways", "Sorry I" and the show-stopping duet originally performed with Rachelle Ferrell, "Nothing Has Ever Felt Like This," was performed with a fill-in from his back-up singer who was phenomenal. A definite crowd pleaser, Downing's rich, sultry baritone vocals was the perfect ending to a well put together concert series.
Both days were filled with talented and vibrant musicians, vendor booths and an overall good time to be had by all.
---
Want your life a little sweeter? Subscribe here with The Chocolate Voice!