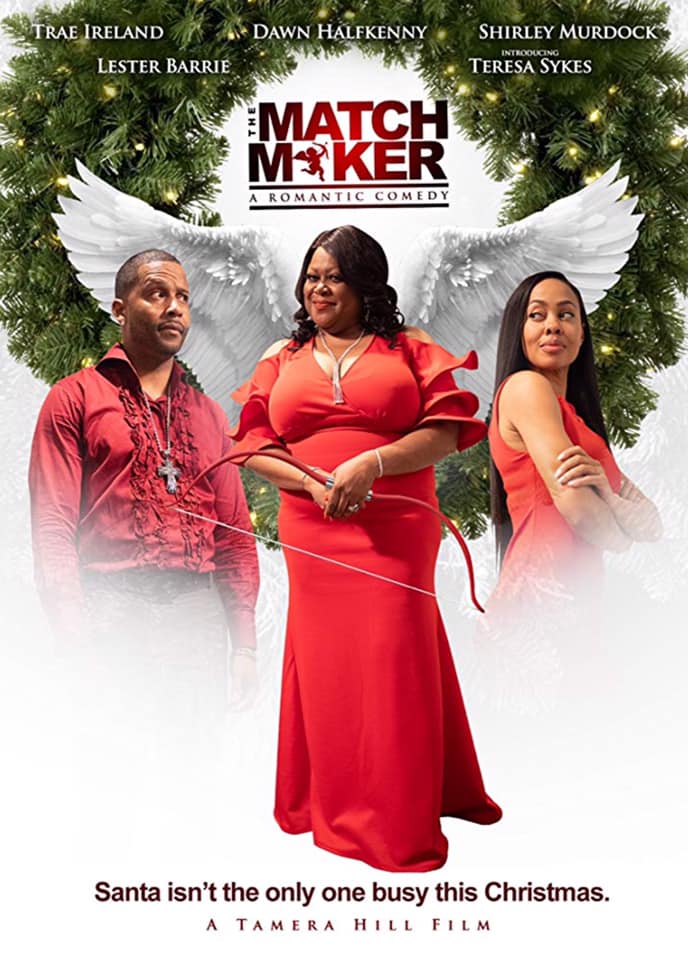 San Diego playwright and filmmaker Tamera Hill is launching her second movie "The Matchmaker."
The official Red Carpet Affair will take place on Saturday, November 2, at 4pm at UltraStar Cinemas Mission Valley, San Diego to release the film. Event details at Bit.ly/TheMatchMakerMovie.
Shot locally in parts of San Diego over the summer, The Match Maker, is a funny heart-felt holiday comedy, and a love story that touches the soul.  The talented cast features Dawn Half-Kenny (Lisa), Trae Ireland (Jonas), and world renown R&B artist Shirley Murdock as Mom Johnson (Flo).
The story centers on characters Lisa Colons and Jonas Johnson (Jay), high school and college sweethearts until a diabolical lie Jonas's best friend told broke them up.
Several years passed by as Lisa, becomes a successful high profile attorney, and Jonas a pro football player. Although both were successful in their careers, they both were unlucky in love.
Jonas' mother, Mom Johnson, sees her birthday and the holidays as a perfect opportunity to bring the two back together and decides to invite Lisa and Jonas to her 50th birthday bash.
In the meantime Dad Johnson decides to play the matchmaker as well by inviting his best friend Charlie to seduce Barbara, his live-in sister-in-law. He despises her and wants her out of his house, but will his plan backfire?
It's the day of the party and all hell breaks loose. Secrets are unveiled, hearts are broken, lessons learned, but most of all we learn we can never underestimate the power of love.