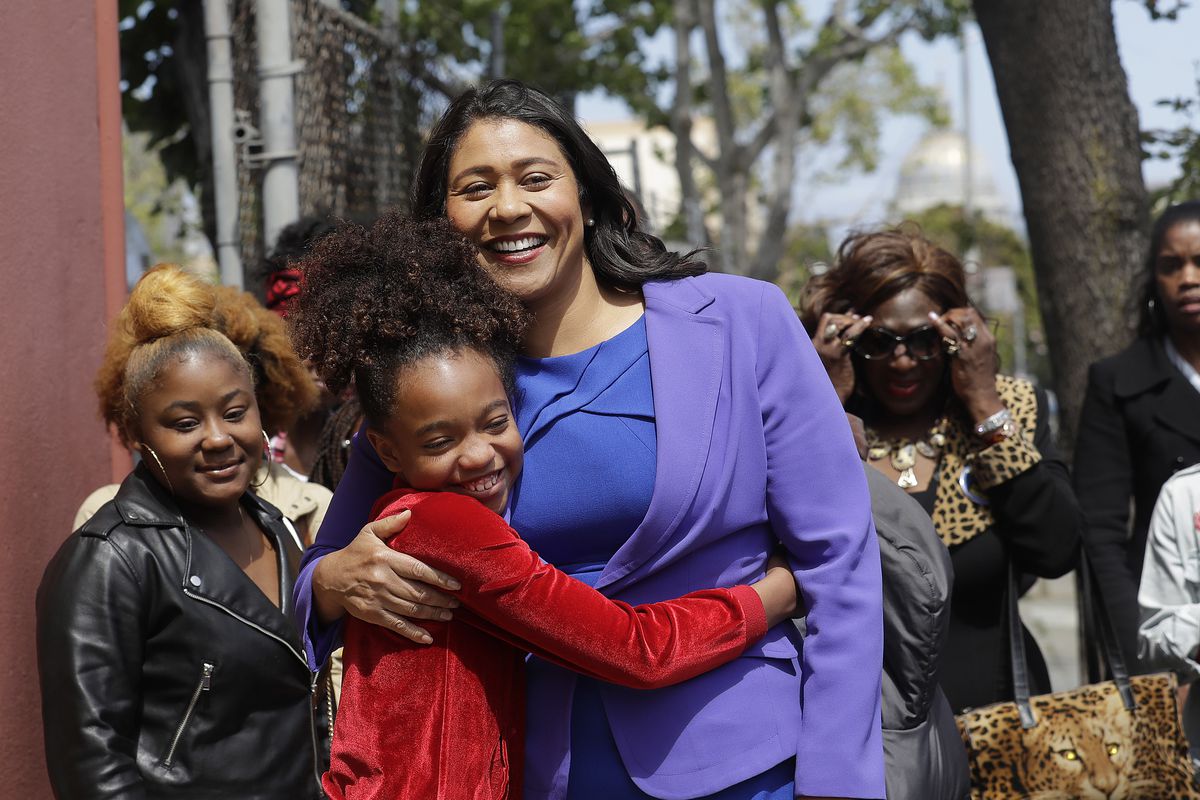 Photo by AP Photo/Jeff Chiu
For the first time in history, San Franciso has elected a black woman mayor: former acting mayor London Breed, who won a close mayoral special election on Wednesday. Breed is a 43-year-old San Francisco native, which is significant in a city that has seen a decline in the black population  as housing prices have skyrocketed in the last few decades. She will be only the second woman to hold the leadership position, after now Democratic Senator Dianne Feinstein became mayor when George Moscone was assassinated in 1978.
Breed was raised by her grandmother in public housing and attended the city's public schools, before graduating from the University of California, Davis and the University of San Francisco, where she received her masters in public administration.
"I grew up in some of the most challenging of circumstances," Breed said in a news conference after her historic win. "The message that this sends to the next generation of young people growing up in this city is that no matter where you come from, no matter what you decide to do in life, you can do anything you want to do. Never let your circumstances determine your outcome in life."
Breed was elected to San Francisco's Board of Supervisors in 2012, then reelected in 2016—when Mayor ​Ed Lee died at age 65 in December 2017, Breed was appointed acting mayor, but was removed by the Board of Supervisors in favor of another member, Mark Farrell, who was not running for the permanent mayoral position. Breed will serve the remainder of Lee's term, until 2020. San Francisco will hold its next mayoral election in November 2019.
Click here to keep up with us.  Subscribe with The Chocolate Voice!