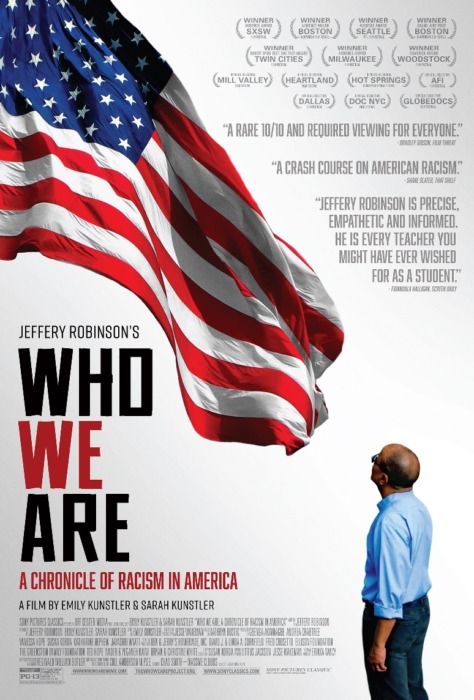 Former ACLU Deputy Legal Director Jeffery Robinson had one of the best educations in America. He went to Marquette University and Harvard Law School and has been a trial lawyer for over 40 years. In 2011, Robinson began raising his then 13-year-old nephew and, as a Black man raising a Black son, struggled with what to tell his son about racism in America. Robinson was 11 years old when the Reverend Dr. Martin Luther King Jr. was murdered in Robinson's hometown of Memphis, Tennessee. He marched with his father and brother in one of the Memphis Sanitation Worker strikes. Robinson also attended a court hearing for some of those arrested for marching and that experience, at 11 years old, is why he ultimately became a criminal defense lawyer. Before King's murder, Robinson believed the country had reached a "tipping point," and true racial equality was within reach. When King was killed, it felt to Robinson like the movement died with him. How, he wondered, did we get here?
In Who We Are: A Chronicle of Racism in America, Robinson faces his largest audience, asking all of us to examine who we are, where we come from, and who we want to be. Anchored by Robinson's Town Hall performance, the film interweaves historical and present-day archival footage, Robinson's personal story, and vérité and interview footage capturing Robinson's meetings with Black change-makers and eyewitnesses to history. From a hanging tree in Charleston, South Carolina, to a walking tour of the origins of slavery in colonial New York, to the site of a 1947 lynching in rural Alabama, the film brings history to life, exploring the enduring legacy of white supremacy and our collective responsibility to overcome it.
Sony Picture Classics presents the New York and Los Angeles limited theater run of the critically acclaimed documentary, WHO WE ARE– A Chronicle of Racism in America, during the 2022 King Day Weekend. Interweaving lecture, personal anecdotes, interviews, and shocking revelations, in WHO WE ARE — A Chronicle of Racism in America, criminal defense/civil rights lawyer Jeffery Robinson draws a stark timeline of anti-Black racism in the United States, from slavery to the modern myth of a post-racial America.
Screening will take place on Friday, January 14, 2022- Monday, January 17, 2022 at the following locations"
NEW YORK
AMC Lincoln Square
1998 Broadway
New York, NY 10023
or
Film Forum
209 W Houston St
New York, NY 10014
LOS ANGELES
AMC The Grove 14
189 The Grove Dr,
Los Angeles, CA 90036