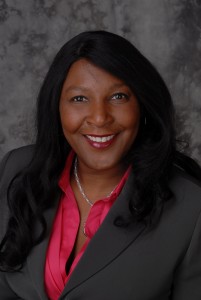 Stephanie Ringgold,  says having a natural entrepreneurial spirit is what led to her passion of studying and producing tea.  "Helping people create their own relaxation," her business mantra is the motivation behind building TeaShea, an organic, all natural, socially conscious hair, and skin care line, which is a formulation of camellia seed oil and shea butter.
After being laid off from her job on more than one occasion, Ringgold met with a career coach who was so impressed her ability to paint a clear picture from start to finish of  owning a business,  that she encouraged the MBA to go into business for herself.  This encounter is what 49 year old Ringgold calls an, "Aha" moment when fate inspires you to do something that wouldn't normally do on your own.  At the time,  due to her husband's major health crisis, a revelation became clear that being a business owner would allow her the flexibility to take care of him at home, minus the demands of working a 9 to 5.
Subsequently, after years of studying tea and all of its uses which include relaxation and meditation, in 2007 Ringgold moved forward with her plan where she received many certifications in tea, and created a flourishing business.  Ringgold says the tea industry is especially unique in that its members are not competitive with one another because "their goal is to get the word out."
According to the San Diego native,  her passion has led to success because tea popularity "has grown exponentially."  Ironically, Ringgold's tea products are especially popular among her male costumers, the first of which were her husband's colleagues.
This highly qualified tea entrepreneur further expanded her company's catering to the female demographic when she incorporated tea into bath products such as sugar scrubs, body butter and hair butter due to its healing benefits for skin and hair.
Ringgold is living proof that passion combined with knowledge conquers all when it comes to creating a successful business.  Her hard work has finally paid off in the form of TeaShea, a business with diverse tea products that appeal to a wide demographic which includes both men and women.