Chances are, if you've lived most of your life on the West Coast, it's rare to hear about the history HBCU's, no matter what background you come from. That's unless, you're heavily recruited or have a family legacy of attending any of the esteemed institutions, which are primarily located down south.
Fortunately, over the years things have changed, thanks to  unsung hero's like Dr. Theresa Price out of Compton, an amazing African American woman who's making a difference by making sure that students from all backgrounds and races know the legacy of Historically Black Colleges and Universities.
On Saturday, February 10, 2018, thousands of college hopefuls and millennials are expected to attend the highly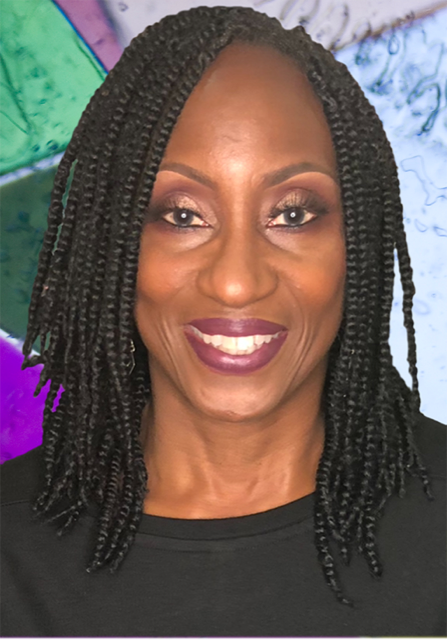 anticipated 19th annual Black College Expo Los Angeles, founded by Dr.Price, at the Los Angeles Convention Center.
Via a telephone conversation with The Chocolate Voice, Dr. Price says that this year's event is going to be lit!
With over 100 colleges and universities featured highlighting HBCUs, students and parents can take advantage of how to find money, how to receive funding and how to get accepted into college.  At least 5,000 students will get accepted into college right on the spot. That said, students are advised to come prepared with several copies of their transcripts, SAT and ACT test scores to present to colleges.
Price says that it's as simple as that. At the Black College Expo many students will hear this:
"Welcome to College," and,  we will give you $10,000, or a full ride, or a Presidential scholarship!"
She continues in saying:
"Being from California, I didn't know much about black colleges. But, instead of complaining about not knowing, I decided to create a foundation and host an event so that more students can't say they didn't know, like I did. I wanted to make a difference." Said the Compton California native.
With that in mind, in 1999, Dr. Price, a California State University Long Beach grad, decided to launch National College Resource Foundation (NCRF). Her goal was to use it as a platform to share the black college experience. She says that not only was it her not knowing more about HBCU's, it was a direct response to the passing of California's proposition 209 that banned affirmative action programs in California colleges. Through research, she discovered that many students want to go to college, but just assume that can't afford it. In fact, her findings showed that many were so discouraged about not having college as an option, that they were dropping out of high school at alarming rates.
Disheartened yet determined, Price made it her mission and spent hours locating funding opportunities for students, which ultimately what led her to create NCRF a 501c3 non-profit organization, and use the organization as a platform to help underserved and underrepresented students get to, and get through college.
Since its inception,The Black College Expo has been the flagship event produced  by NCRF. To date, the organization has secured and distributed more than $300 million in scholarships and grants to over 400,000 students (over 200,000 first generation students) through 100 College Expos.
Today, the Black College Expo tour is currently in 7 markets (LA, NY, Miami, Houston, Oakland, Atlanta, DC/Maryland) and growing.  Dr. Price also created the Latino College Expo (Whittier, CA), now in its 5th year and the STEAM Expo.
Price asserted that many of the leaders of this country and, notable entertainment professionals have gone to  HBCU's."
Dr. Martin Luther King, Jr. graduated from Morehouse College. Oprah Winfrey received a full scholarship to Tennessee State University. Rev. Jesse Jackson, graduated from North Carolina A&T. Actors Wendy Raquel Robinson, Taraji P. Henson and Anthony Anderson all graduated from Howard University. That's just to name a few.
The team over at NCRF includes 18 people who work tirelessly at the office making calls and connecting with colleges to get them involved.  Additionally, there are approximately 40 more team members who go inside of high schools working with different districts, to inspire through mentoring, tutoring, college and career planning. Plus, with volunteers, there are over 100 people working passionately to ensure that students get what they need in order to succeed in college.
In an effort to raise awareness and promote student participation, the NCRF has hit the ground running in the "Power of Me" tour in L.A.
P.O.M. is a 50 minute empowering presentation from recent grads who share there college experience and tell the students that the power lies within them.
Although the Black College Expo highlights HBCU's, over 100 colleges, with 50 being from HBCU's will be on hand to answer questions and to assist with the college entrance and acceptance process. The event will also have college transfer agreement workshops, California Student Aid commission and department of education all available to assist with the application process, Federal Student Aid and FAFSA forms.
HBCU's, many of which will be accepting students on the spot, waiving application fees and awarding more than $1 million in scholarship funding.
Throughout the day, students and parents are invited to take advantage of the many seminars and workshops that will go on such as "Booming Careers," "How to Find Money for College," "411 for the student Athlete." Also, under the same roof will be representatives from the U.S. Army & US Coast Guard, and a host of corporations offering internship and other opportunities for minorities.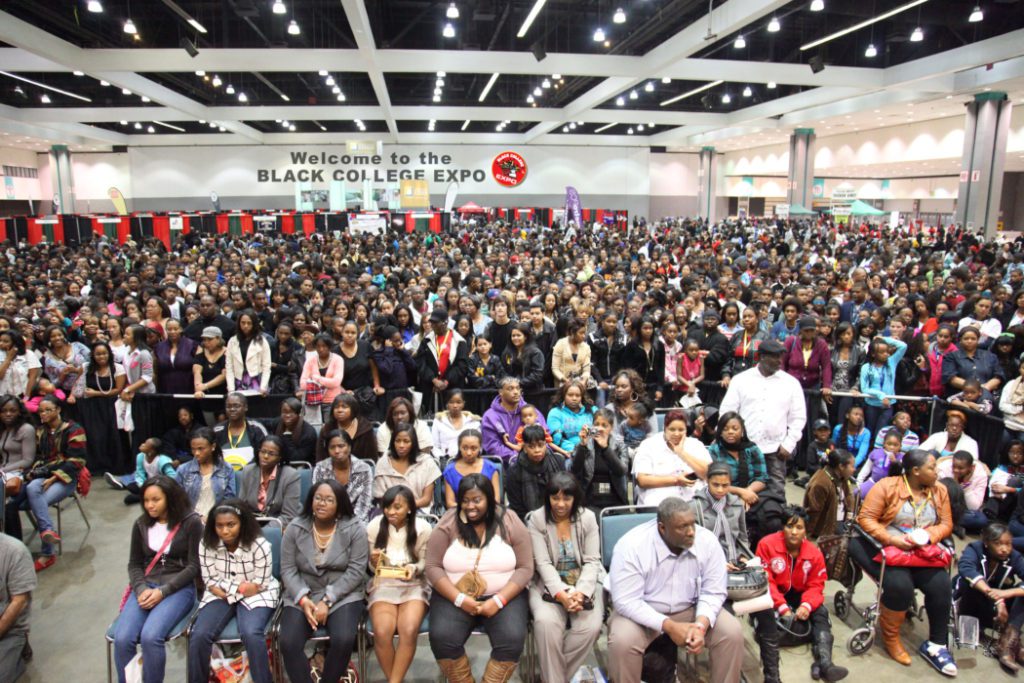 The event will conclude with an exciting celebrity hosted scholarship presentation for all of the students who have written a 500 word essay on, "Why is a college education important to me."  Dr. Price says that there is no G.P.A. requirement or recommendation letter required.
Attendees will enjoy fraternity step shows, a dance off, entertainment and lots of free giveaways–gift cards, prizes, money.
Invited celebrity guests include: Wendy Raquel Robinson (Howard University), Stephen A. Smith (Winston-Salem State) and The Westbrooks from  the BET reality show, who serve as ambassadors. Thanks to  resources through NCRF, Crystal Westbrook, attended Texas Southern University becoming the first person in her family to earn a college degree.
Hip Hop artist Yo-Yo will host and exiting seminar on how to become a better writer, and how to use hip hop to get A's and B's in college.  Record label executive and business manager, Matthew Knowles, will host a session on how to get into the entertainment business, and how he helped shape the careers of Destiny's Child, and his daughter's Beyonce and Solange.
Past Participants included: Kendrick Lamar, Common, Bill Duke, Sheryl Lee Ralph and Erica Campbell.
Price says she wants kids to leave out of there turnt.  She says,
"We  want kids to walk away from the event feeling great!.  We want them to say, wow we just left this educational thing and it was lit!"
The cost to attend the 19th Annual Black College Expo is:  $7.00 for groups of 15 students or more. $8.00 online, and $10.00 at the door.  All of the proceeds helps with funding the expo, scholarships, and funding homeless and foster care programs.
Click here for more information and tickets.