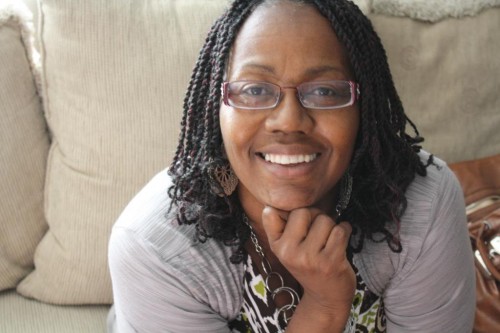 I've been nominated to do the Gratitude Challenge and list three things daily, that I'm grateful for, for 7 days.  I am clearly up for the challenge, here goes. 
Day one:  
(1] I was always very comfortable in my chocolate skin. For that level of comfort, I owe the sweetest, kindest people who share my DNA, my parents, Walter and Lula. These two remarkable people raised my siblings and I, to embrace our rich heritage.
I was fortunate to grow up surrounded by incredible people. My father, is a barber and a business owner. Together, he and my mother owned a record /clothing store where, every kind of people imaginable came through— activists, athletes, doctors, educators, lawyers, preachers and even club-goers. I learned so much by watching both of my down-to-earth parents show any and everybody who walked through the doors with genuine kindness and respect. They taught me that everybody has a story, and people are innately good. That's something they instilled in me and something that I'm forever grateful for.
I can honestly say that if these two were not my parents, I'd choose them as life-long friends.
(2) Today, September first, I celebrate another year of life. I'm truly grateful for maturity. You see for many years, I was known as a people pleaser.  Not long ago I would have cringed at the thought of attending an event alone. I would end up taking along someone, and doing what was best for them, and not for me.  Now that I am very grown, if it is a place that I truly want to go to, I grab my purse, hop in the car and away I go.  With maturity I've learned to cast aside my fear of not being accepted. I have also come to clearly understand, that you can't please everyone. But what you can do, is please yourself. 
(3) I'm truly blessed to have built a wonderful life with my husband of 31 years.  When my mom first met my future husband she said, "I've never seen a young man so caring and focused."
Although we're as different as night and day, (I'm a right brain, and he's a left) we work very well together. Like most marriages, it has its ups and downs, but one thing is constant, he is truly a family man.  He's an amazing husband and father, who sets a wonderful example for his children. I couldn't have chosen a better father for my children, and for that reason I'm truly grateful. In the words of Salt 'N' Pepa, What a man, what a man, what a man, what a mighty good man!