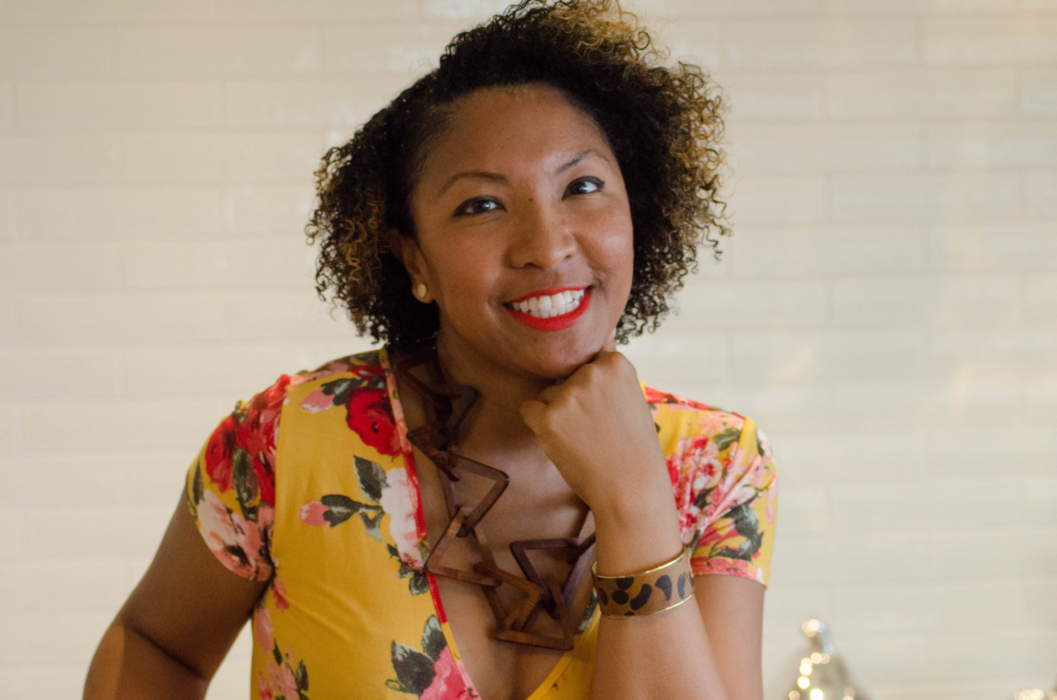 We've seen the photos before. We've liked these photos a million times. The indigo blue backdrops with melanin rich models contorting their bodies into unnatural angles in search of that perfect pose to be re-shared on Instagram travel pages. Their travel "uniforms" are consistent. They wear citrus colored dresses and large floppy hats, effortlessly posed next to some famous structure (insert pyramids, wildlife, or tropical seas). Don't get me wrong. I love taking a great photo just as much as the next person. But I also enjoy finding myself and learning about the rich history of whichever country I'm visiting.
WE DON'T LIVE IN THE MOMENT:
Picture this (no, I'm not about to recall a story about old-world Sicily ala 1980's "Golden Girls" episode), you're strolling up an incline of a beautiful cobblestone street. The air is crisp, and the sky is the exact color of the Aegean sea which happens to be visible just over your right shoulder. Your tour guide instructs you to direct your attention to the large slate gray historical monument. You peer across the dozens of travelers rushing past the unassuming structure and notice this pristine war memorial. It is a stark contrast to the white washed buildings and blue dome churches you've passed while rushing up the scenic hills. At first, it looks as though the tourists are taking photos with the commemorative statue, and then you realize they are all turnedtowards the breathtaking skyline. They hadn't even noticed it. You scan the onlookers once
more, this time examining them closely. A handsome couple taking turns capturing interesting poses of one another, two young ladies thrusting their heads back in wild fake laughter so that their mid-air jump seems less un-natural. I noticed this bizarre occurrence at each of our destinations during my last vacation. People who are ignoring the rich culture of the countries they are visiting, opting instead to take photographs in avant-garde clothing. When extended arms around friends have now been replaced by extended selfie sticks, it's time to take a step -back. But how do we do this?
As a writer and culinary instructor, I understand the importance of capturing my memories on film so that later I am inspired personally, or I can encourage others, and yet I also appreciate the time spent in solitude or enjoying the company of my loved ones. But how do we balance these two needs? Simple. Allow yourself time to take photos and videos on designated days. Plan your routes accordingly and find the perfect site for a selfie. Give yourself this time and then on your"down" days don't feed into the pressure. Permit yourself to see all the beautiful vibrant colors and experience the sheer pleasure of vacationing without obligations.
WE DON'T ASK QUESTIONS:
And I don't know why. The locals are usually happy to tell us their thoughts on everything from their preferred local restaurants to museums. Listen to them. It's ok to forgo that fantastic little café that popular blogger raved about. Two years ago while visiting one of my most favorite places to this date – Nice, France -, that's exactly how we discovered "Olive and Artichaut." A hidden gem we found after chatting with our hotel staff. I noticed Diana wore her hair in a natural style similar to mine and I was determined to find some decent products for my newly
bigchopped-hair while in Europe. We quickly began bonding over our hair-care routines, and later my friends and I asked for her advice on a few things, including food. The tall, slender lady was more than happy to help us navigate our way around her quaint and quintessentially Southern France town. To this day we still rave about the quality of the meal we shared. Handmade pasta, delicious grilled trout, and the most amazing bacon ever! This restaurant single-handedly changed the way I prepared bacon when I returned home. (Anyone smell fresh rosemary?) It's also worth noting that this is a practice we always try to incorporate when traveling (whether international or domestic). DO remember this the next time you're checkinginto your hotel and exchanging pleasantries with the staff.
WE DON'T IMMERSE OURSELVES IN THE CULTURE:
Taking a vacation is the perfect opportunity to start anew and completely immerse yourself in the culture you're visiting. No one knows who you are and no one cares!
Divorced your husband and need to channel your inner "Stella" to get your groove back? Go for it!
The only way to get downhill is on the back of a donkey? Saddleup, cowboys, and girls.
Traveling to India and considering authentic henna? Sounds terrific.My point, although humorous, still stands. Use every opportunity you have when away from home to be exactly who you want to be while respecting the cultures of your temporary home. Allow yourself to live as the locals do. Embrace the customs. Ride the tuk-tuk. Run with thebulls! Ok, well…maybe not the latter.
WE'RE AFRAID TO TRY TRADITIONAL FOODS:
Along the same lines as immersing yourself in the culture, we should also mention not being afraid to eat traditional foods (within reason). Some countries you will have to research before- hand and see if the water is safe to drink, or the street food is ok to eat. Even still, don't let that hinder you from tasting something entirely outside the box. Be a risk taker!
We recently returned from Greece and visited three different places: Athens, Mykonos, and Santorini. Admittedly Mykonos was my favorite. However, my best restaurant experiences were in Santorini. While dining out one night we chose an upscale restaurant with excellent local reviews. It was a tiny lemon yellow colored stucco building and appeared modest from the outside. The inside neatly nestled 15 or so tables with white linen tablecloths and astonishing views of the island. Once it was time for us to place our orders I studied the menu with curiosity. One dish was pigeon? (Yep. The same dirty birds that infest large cities.) How could the Greeks have possibly made this a fine dining experience? I was intrigued so naturally, I had to inquire with the waiter. He mentioned two things: 1. It was his favorite dish out of everything on the menu and 2. It was not for the faint of heart due to the flavor which can sometimes be describedas "gamey". And with those words, I made my looming decision.
Bring on the bird! I'm so glad I ordered this somewhat chancy dish. It turned out to be one of the most amazingmeals I've ever had the pleasure of dining on. The meat was tender and succulent and seasoned liberally with local spices. This may not have been "traditional," but it indeed encouraged me to take risks. After all, had it not been for me willing to taste more authentic foods I may have lost opportunities to experience the very best meals of my life. Whether I was enjoying authentic Japanese hand-pulled ramen while sitting on red barstools in Tokyo, riding in a rented houseboat that docked to catch fresh fish and prawns to be roasted in banana leaves, or walking the electic jazz-filled streets of New Orleans and smelling some of the most exquisite foods the United States has to offer. Each of these experiences was priceless.
WE'RE AFRAID TO GET LOST:
Ok, now before you read too much into that last sentence, allow me to explain. I love visiting places and having a clear idea of what we'll be doing while we're there. Not necessarily a set agenda (unless we've pre-purchased tickets), but there's something about throwing caution to the wind and relying on good ol' Google maps and public transit to really bite your teeth into a city.That's my favorite way to get lost…intentionally.
But unfortunately, not everything can be deliberate. Listen to me very carefully. Regardless of how exact your plans may be, something will undoubtedly happen to throw your schedule off course. When this happens (and it will) remember to stay calm, think of plans B, C., and D, have an emergency credit card available and make the best of it. One year my boyfriend and I had about three major mishaps that could have been hugely disastrous. Instead, we both remained calm, booked last-minute train tickets and got to see the Swiss Alps while stopping in differentparts of Italy that weren't originally part of our plans.
It's a good reminder that sometimes the accidents make for pretty amazing stories you can recount to friends and family when you return from your epic journey.
---
Deah Mitchell is a freelance writer and culinary instructor who is publishing her first book entitled"Cornbread & Collard Greens: How West African Cuisine and Slavery Influenced Soul Food."When she is not writing, she enjoys planning food-themed events, traveling, reading and spending time with her family and friends. Follow Deah on Instagram @whatdedesays
Click here to keep up with us.  Subscribe with The Chocolate Voice!