Now that summers coming to an end, as bad as some of us wanted to get out of town, escape the hustle, bustle, & day-to-day responsibilities of our normal lives for a week of fun and relaxation to somewhere far, far away, we might be pleasantly surprised at what's right in our own back yards. Or, at least someplace not too far away.
Here is an up close and personal view of our summer staycation bests:
Best Brunch: Typically, summer starts a little early for us beginning with Mother's Day. My family  had brunch at The Tractor Room in Hillcrest. The menu has a lot to choose from and, the prices are pretty reasonable. I decided on the Nutmeg French Toast with hot caramelized apples & toasted pecans. Man oh man I'm glad I did. Delicious!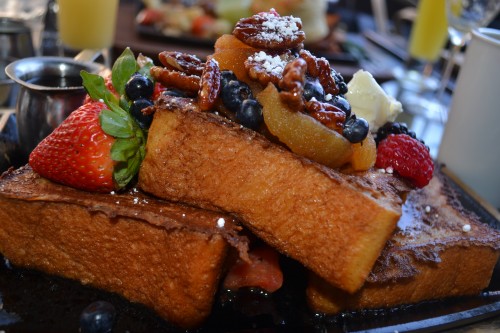 Best mix of business with pleasure: This is the second year that we covered the BET Experience in Los Angeles, just a couple of hours away.  What I found most enjoyable were the (FREE) educational seminars. I was over the moon to have had an opportunity to see and hear speak, the first Black women to fly into space, Dr. Mae Jemison, what an inspiration!
In addition to the genius talks seminars, sporting events and music showcases were going on throughout the Staple Center–including up close and personal  (FREE) concerts featuring one of our unexpected new favorite artist, Liv Warfield. The extremely talented vocalists was hand picked by Mr. Purple Rain himself, Prince, as his new power generation.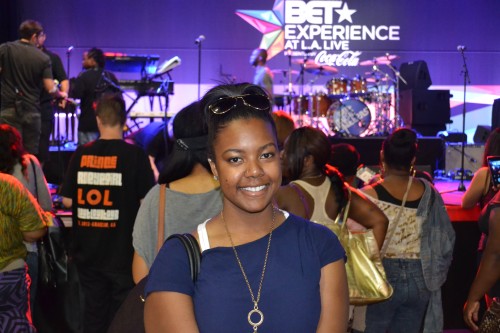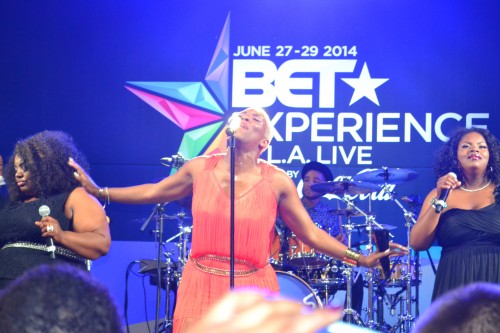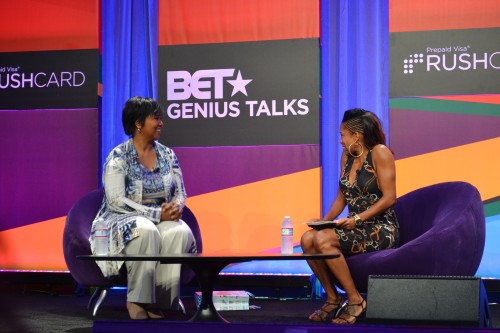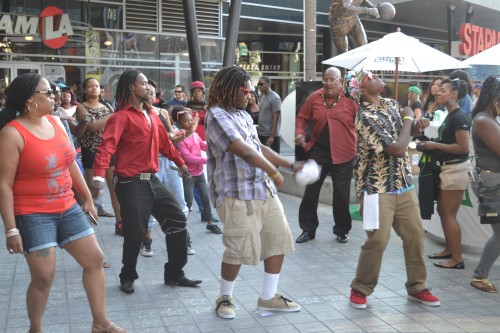 Best Adventure: Every year the San Diego County Fair is one of the highlights for the summer. This year's theme was the FAB Fair; I went twice, once with staff member Emily, who's going off to college in the fall (sniff, sniff) and again with my nephew who came in town for a visit from Portland, Oregon.
Well, this was not exactly my adventure, but it was sure fun to watch. My 13-year old nephew got a serious adrenaline rush and decided to bungee jump. My immediate thought was: 'My brother and sister in law are going to kill me.' He jumped safely and, I lived to tell about it.
My big adventure was to ride the Ferris wheel on Santa Monica Beach. Before I got on the ride (trust me when I say that I was scared), the following quote came to mind.
"Treat life like a Ferris wheel ride…you must get past the fear to enjoy the view."
Now that I put the fear aside, my nephew encouraged my sister and I, to ride the roller coaster at Belmont Park in San Diego. For those who have lived in San Diego for a while, you might question the safety of that particular roller coaster, which has been on shaky ground for quite sometime now. Well, call us crazy but we went for it anyway. And yes, it still is, shaky. #Wolo. (We only live once.)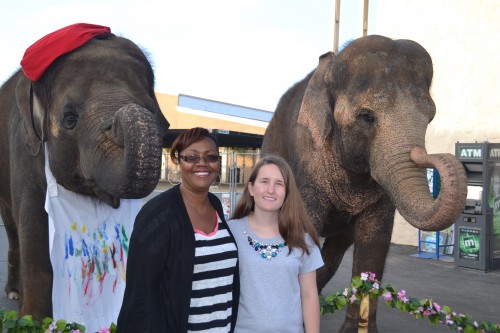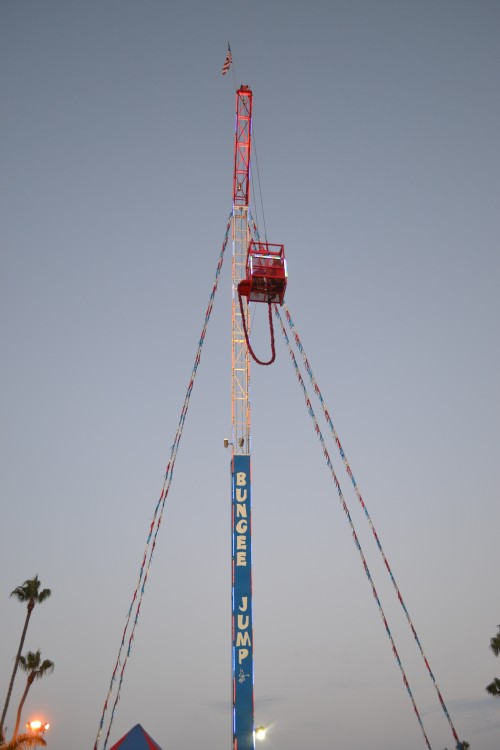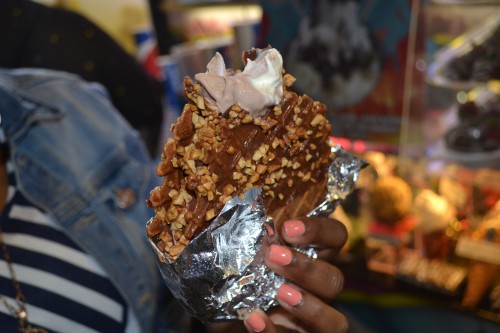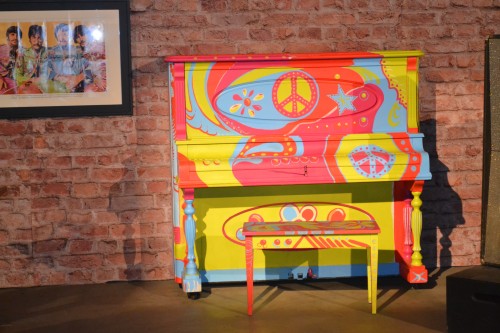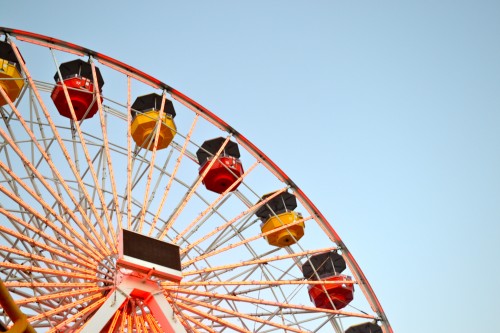 Best outdoor concert venue: Jazz at the Creek San Diego is fast becoming a favorite for smooth jazz enthusiast. This year I went twice. 2014's stellar lineup created quite a buzz, i.e. Marion Meadows, Phil Perry, Jeanette Harris, DW3 and Warren Hill, just to name a few.  Market Creek Plaza is a beautiful venue located right in the heart and soul of San Diego and, we love it!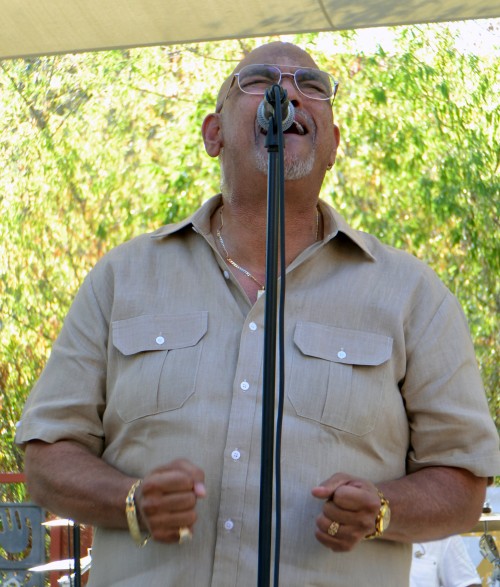 Best party with a purpose: Praises up. Bayside Gospel Concert on the U.S.S. Midway featuring the Stellar Award Winner, Grammy and Dove Award nominee, Karen Clark-Sheard along with a line-up of popular local entertainment artists, donors and sponsors all came together to raise awareness and funds while entertaining veterans and their families with a night time concert on the USS Midway.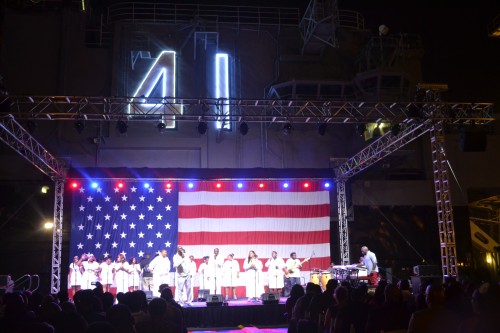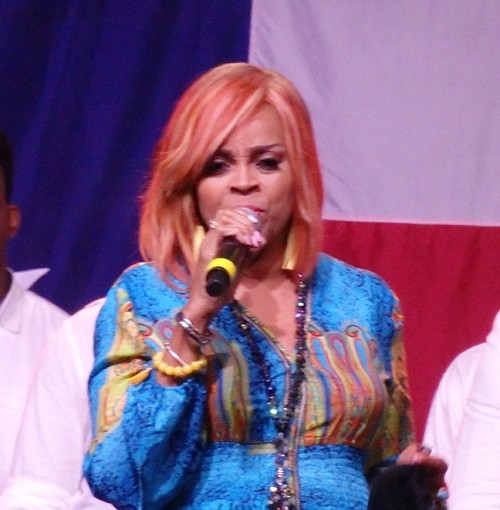 Best Museum: Madam Tussauds in Hollywood.  Since this was my first visit, I was pleasantly surprised at the fair amount of Black celebrity wax figures, just sayin':  Rihanna, Beyonce, Denzel Washington, Jamie Foxx, Snoop Dogg, Morgan Freeman, Jackie Robinson, Halle Berry, Eddie Murphy and President Barack Obama.  Beyonce's speaking voice can be heard through the process of creating your own wax mask.  It's pretty cool!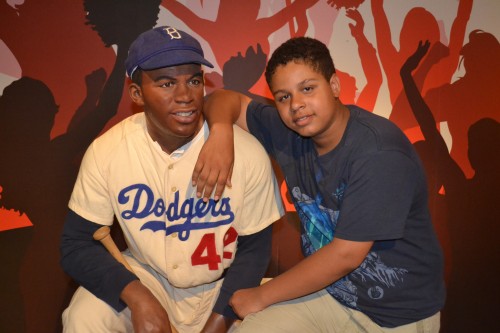 Best summer film: "Get on Up." I had my doubts whether or not actor, Chadwick Boseman who played the main character in the Jackie Robinson biopic, "42" could pull it off as James Brown. Well, he did it.  Boseman went all in as the "King of Soul," James Brown. He was brilliant!  The staff at"The Chocolate Voice combined, saw the movie six times. We might not have all agreed on the film overall,  however , we all concurred that Boseman's performance perfection.  My favorite scene was during the rehearsal of, "Cold Sweat." I love that song!  Me and the hubby were movin' and groovin' in our seats. After the movie, I made a comment to a lady in the bathroom by saying, 'If that kid (Boseman) doesn't get any recognition for his magnificent performance, well, it's just not fair.' I'm just sayin.'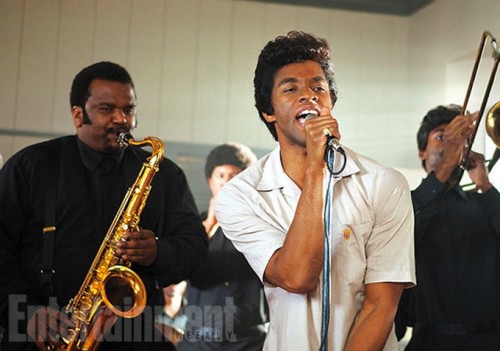 Best summer reads: I'm still trying to catch up. But, here are a few of my personal favorites: David and Goliath by Malcolm Gladwell (I've read most of his books, very insightful writer.) An Emotional Enema… By Brigette Hall West (In her debut, Hall-West comes to terms with painful relationships from the past.) Let Crazy Be Crazy by Elaine Swann (Etiquette coach shares valuable insight on people and how to, as the title suggests "Let Crazy Be Crazy.") Destiny to Reign by Joseph Prince (The author shares the secret to effortless success and victorious living.) The Man from Essence by Edward Lewis ( This book shares something that many never new, Essence Magazine was created for women by all men.) A Piece of Cake: A Memoir by Cupcake Brown(Written in 2006, this is a true story about overcoming death and the worst case of childhood abuse. Threw it all, the author is the epitome of a survivor.) Daring Greatly by Brené Brown, Ph.D.,(Inspires us all embrace our vulnerabilities and dare to live more fully.)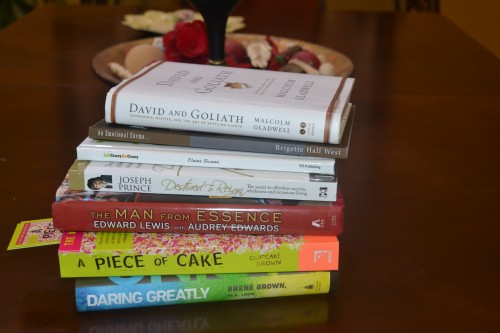 As you can see we made the most of our summer staycation and, enjoyed every moment.